Culture Greetings Introduces New "Forever Valentine" Cards in Partnership with R&B Icon Charlie Wilson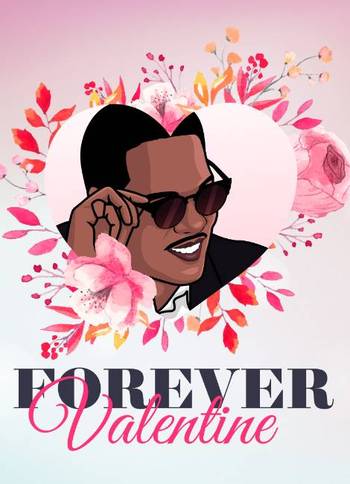 Culture Greetings Introduces New "Forever Valentine" Cards in Partnership with R&B Icon Charlie Wilson and P Music Group, Inc.
ATLANTA, Feb. 8, 2021 /PRNewswire/ — Culture Greetings, a female and black-owned digital-to-print greeting card platform, announces a new partnership with R&B Icon and 13-time GRAMMY Award nominated singer-songwriter Charlie Wilson and his label P Music Group, Inc. to launch a new series of "Forever Valentine" greeting cards. Just in time for Valentine's Day, the Forever Valentine cards celebrate the everyday love highlighted in Wilson's #1 single of the same namesake produced by Bruno Mars, The Stereotypes and D'Mile.
"Valentine's Day is a day to celebrate love and with "Forever Valentine" we are celebrating the notion to love like every day is Valentine's Day," stated Wilson. "I hope these Forever Valentine cards spread love and 'bring so much joy and energy'."
"Charlie and the P Music Group family are excited to partner with Dr. Dionne Mahaffey and Culture Greetings on these special cards," stated Michael Paran, Founder and CEO of P Music Group, Inc. "This is our first project, and we are looking forward to bringing more designs for all to enjoy and share throughout the year."
Available on the Culture Greetings platform, the cards can be customized with a personalized message and sent directly to the recipient via postal mail or sent to any Walgreens location within the 50 states for same-day pick-up. Each card will include a special QR-code that links to a special love playlist curated in part by Wilson and Culture Greetings.
"For over 4 decades, Charlie Wilson has been serenading the world with his voice and spreading love," said Dr. Dionne Mahaffey, Founder of Culture Greetings. "Our brand was founded to celebrate positivity, family and connections, and we are excited to partner with Uncle Charlie to continue elevating and sharing the message of unconditional love to the masses."
Charlie Wilson's Forever Valentine cards will join more than 60 Valentine's Day greeting cards that celebrate multidimensional and cross-cultural love. In addition, the Culture Greetings platform has over 2000 greeting cards featuring imagery centered around and elevating the Black and Brown communities' voices and cultural holidays and occasions, life milestones, social justice, LGBTQ+, and photo-card templates for customized personal greetings.
For more information on the collaborative Forever Valentine cards, please visit https://culturegreetings.com/collections/charlie-wilson.
SOURCE Culture Greetings