Singer Bette Smith to Release New Album "The Good, The Bad & The Bette" on Sept. 25th, 2020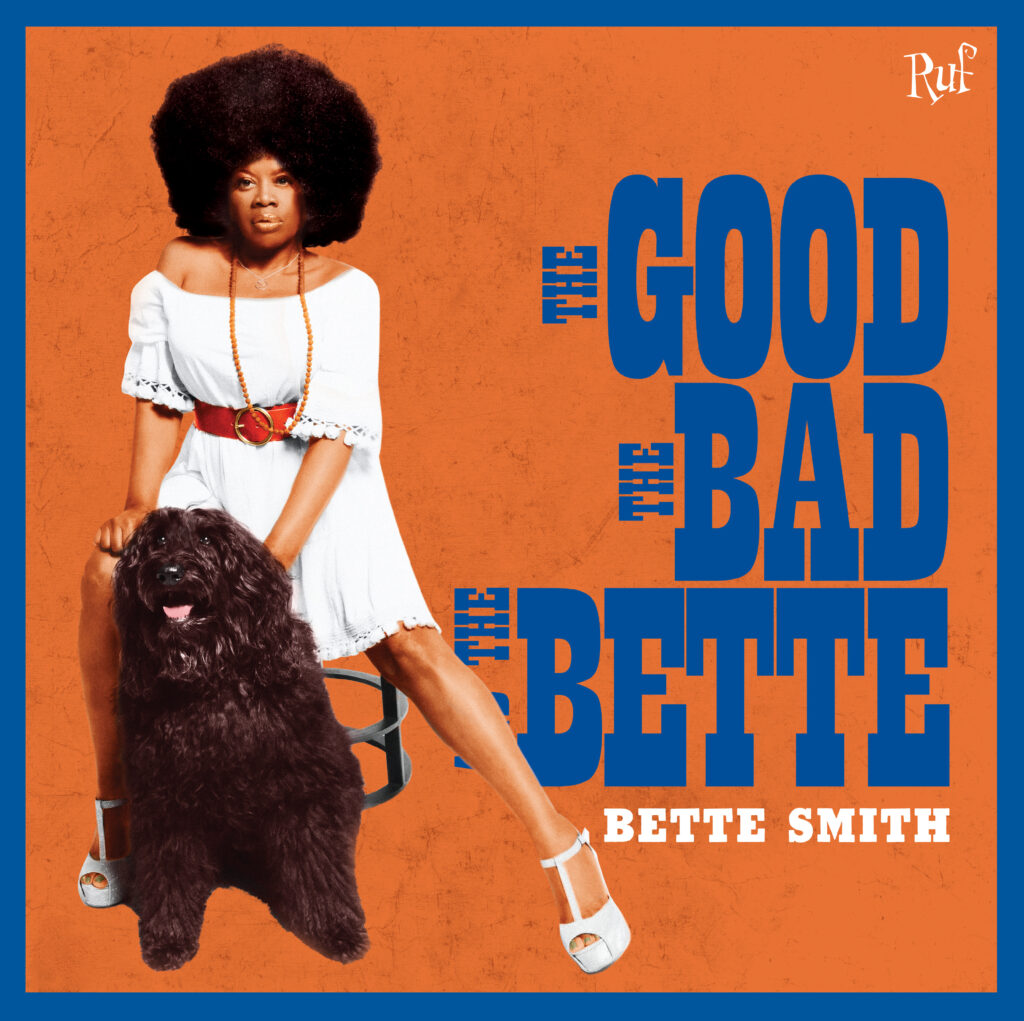 BROOKLYN SOUL BLUES ARTIST BETTE SMITH
TO RELEASE 'THE GOOD, THE BAD AND THE BETTE'
VIA RUF RECORDS SEPT 25TH
PRODUCED BY DRIVE-BY TRUCKER MATT PATTON AND BRONSON TEW
FEATURING PATTERSON HOOD AND LUTHER DICKINSON
Wild rock & soul singer Bette Smith is readying the release of her life-affirming new album, The Good, The Bad & The Bette. Produced by Drive-By Truckers Matt Patton and engineer/drummer Bronson Tew, the album will be unveiled by Ruf Records on September 25, 2020.
Smith spent her childhood in rough Bed-Stuy, Brooklyn. where she connected to the gospel music she heard in church and the soul music on the corners. She remembers, "My father was a church choir director. I was singing since I was five years old. I take it to church. I just break out, start speaking in tongues." She also heard gospel around the house every weekend. "My mother listened to nothing but gospel," she recalls, citing Mahalia Jackson and Reverend James Cleveland. "Every Sunday morning, she would get up and put on these records while dressing and praising the Lord," she says. Bed-Stuy block parties would also have revivalist-style gospel acts. "I'm steeped in it!," she adds.
This injection of soul music and gospel into rock & roll powered a breakout in 2017's Jetlagger, which received raves from numerous publications. Not just a critics darling, the album rose to #1 on the Roots Music Report chart and topped off a banner year with a celebrated appearance at the Montreux Jazz Festival.
Smith enlisted Drive-By Trucker Matt Patton and engineer/drummer Bronson Tew as producers who took Bette to Dial Back Sound in Water Valley, MS to record. Patton had previously helmed projects by Jimbo Mathus and the Dexateens as well as contributed to albums with Dom Flemons, Seratones, and Candi Staton. He played bass on Bette's 2017 effort, Jetlagger, which was produced by Jimbo Mathus. Patton and Smith were attracted to each other by kinship and a shared vision Bette says, "When I called on my producer Matthew Robert Patton, I told him that I wanted a southern rock soul / Aretha Franklin / "I once was lost but now I'm found' theme." Matt responded by enlisting guests such as North Mississippi Allstar Luther Dickinson (guitar on "Signs and Wonders") and fellow DBT member Patterson Hood (vocals on "Everybody Needs Love") to join him on the new album.
Patton says, "We wanted to get heavy into her rock side. Even the ballads on this record hit hard. We were pulling from Ike & Tina, Betty Wright and Betty Davis, stuff like that."
Touring has also been redemptive as well. "It's amazing, like a dream come true," she says. "It's very spiritual and I go into a trance when I'm singing. The fans are like family. I feel very loved. They are very present. I went through all of this so I could sing and now that I can sing I'm finding the love that I've been looking for all my life. It feels like a homecoming. There's an instant feeling of family reunion. They talk to me like they met their little sister. It's the same love in New York, Nashville, or Spain. When I sing these songs, it's a connection of inner children. I'm singing to their inner child."
Those are a bunch of rockin' inner children, naturally.
devious planet media