National Museum of African American Music Announces New Grand Opening Date | Delayed Until Fall 2020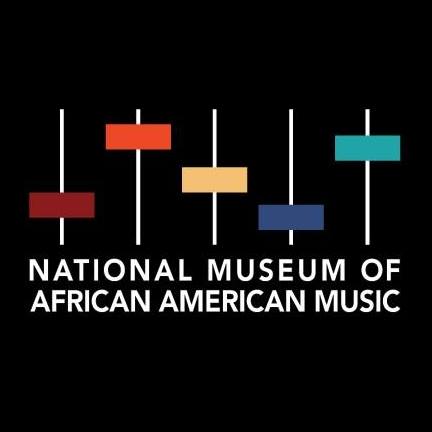 National Museum Of African American Music Announces Grand Opening Date Of September 3, 2020 – Advance Tickets Now Available!
First multi-genre Black music museum scheduled to open early September in 'Music City'
UPDATE AUG. 13th: /PRNewswire/ — The National Museum of African American Music (NMAAM) announces that its previously scheduled grand opening for Labor Day weekend 2020 has been delayed due to ongoing concerns around the coronavirus pandemic. Starting this month, NMAAM will kick off a year-long celebration filled with a variety of digital experiences and limited in-person events.
NASHVILLE, Tenn., March 3, 2020 /PRNewswire/ — After more than 20 years in development, the National Museum of African American Music (NMAAM) is ready to open its doors to music lovers of all ages. The 56,000 square foot facility located in the heart of downtown Nashville will officially open to guests on Thursday, September 3, 2020 kicking off a Labor Day weekend packed with grand opening events that will help introduce NMAAM to Nashville and the world. Advance tickets can now be purchased from the NMAAM website with general admission ticket prices ranging from $13 to $24.
"We're extremely excited to announce our September grand opening date for all of the music fans who have been anxiously awaiting the debut of this museum," said H. Beecher Hicks III, NMAAM President and CEO. "This museum is a unique place that tells a special story. Our hope is that no matter your age, race or preferred music genre, within this museum you can find something that stirs your soul, pleases your ears and moves your feet. We encourage everyone to start planning their 2020 trips to Nashville and purchase your tickets to this first-of-its-kind institution dedicated to celebrating incredible people and moments in American history."
NMAAM will open to guests on September 3 as the anchor tenant of the Fifth + Broadway development. Fifth + Broadway is one of the largest mixed use developments in the region that includes retail, residential and office space right at the center of downtown Nashville on historic Broadway.
Upon opening, guests who visit the museum will be immersed in generations of musical history created and inspired by the work of African Americans. NMAAM features seven content galleries—six permanent and one rotating—that chronicle Black musical traditions from the 1600s up to the present day. More than 50 genres and sub-genres of American music are explored from spirituals and gospel, to jazz, blues, hip-hop, R&B and more.
Advance tickets for general admission to the museum are now available online from the museum website, www.nmaam.org. All admission tickets are timed, with tours scheduled every 30 minutes. The first tour group will enter at 9:00 a.m. and the last tour block will be sold at 4:00 p.m. with the museum closing at 5:00 p.m. daily. Guests will be able to select their time slot based upon ticket availability.
General admission ticket prices are as follows: individual/adult ticket (18 years and above) is $24.95, youth ticket (7-17 years) is $13.50, senior ticket (65 years and above) is $18.75, student/educator/military ticket (must show I.D.) is $18.75 and children's ticket (6 years and below) is free when accompanied by a paid adult. Guests who wish to spend more than one day in the museum may purchase a multi-day pass for up to three days for $37.50 at all levels. Guests can also explore becoming a museum member to receive unlimited entry for a year and access to exclusive content and museum discounts. Memberships start in the range of $25 to $50 per individual. For additional information, please visit the Membership section of the website or call 615-488-3310. Please note that listed ticket prices do not include local taxes and fees and prices are subject to change.
Group rates are available for parties of 15 or more people. Anyone interested in tour group pricing should contact [email protected] to coordinate their group's visit.
The full list of grand opening activities for NMAAM and Fifth + Broadway will be released in the upcoming months. Be sure to follow @TheNMAAM across all social media to stay up-to-date on the latest details.
About the National Museum of African American Music
The National Museum of African American Music, set to open in Labor Day weekend 2020, will be the only museum dedicated solely to preserving African American music traditions and celebrating the central role African Americans have played in shaping American music. Based in Nashville, Tenn., the museum will share the story of the American soundtrack by integrating history and interactive technology to honor Black musical heroes of the past and the present. For more information, please visit www.blackmusicmuseum.org.
SOURCE National Museum of African American Music