Drummer Jerome Jennings to Release New Album "Solidarity" on Nov. 8th, 2019 | LISTEN to New Single "I Love Your Smile"!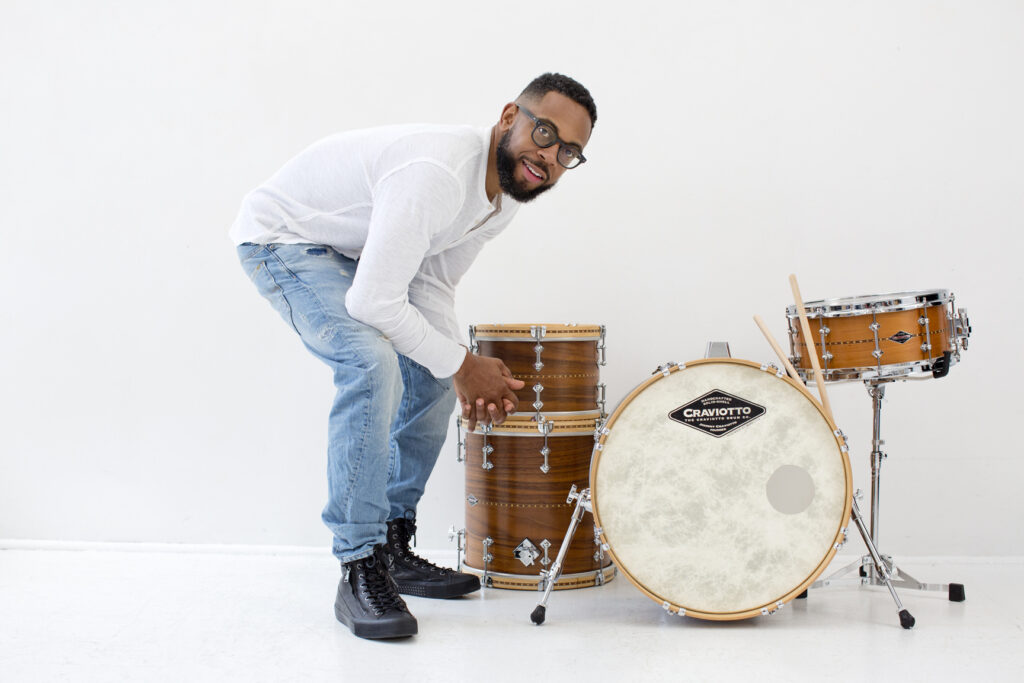 "Solidarity," New CD Due Nov. 8 from Drummer/Composer Jerome Jennings, Addresses Concerns About Political & Social Justice
"Solidarity," the new CD by drummer-composer-educator Jerome Jennings, is in many ways an extension of the vision that Jennings articulated on his debut album, "The Beast" (2016), but it also stakes out ambitious new territory, both in its compositions and its social conscience. It underscores the current fraught moment in American life–the era of Black Lives Matter, #MeToo, and similarly aligned movements–and establishes Jennings as an able and assured composer within the jazz language.
RICHMOND, CALIF. (PRWEB) OCTOBER 08, 2019 – Drummer-composer-educator Jerome Jennings puts the spotlight on his writing chops for "Solidarity," his rousing second album as a leader, set for a November 8 release on his own Iola Records. Featuring as its core unit trumpeter Josh Evans, tenor and soprano saxophonist Stacy Dillard, trombonist Andrae Murchison, pianist Zaccai Curtis, and Jennings's friend and mentor, legendary bassist Christian McBride (along with special guests, including saxophonist-flutist Tia Fuller, tenor saxophonist-vocalist Camille Thurman, bassist Endea Owens, and percussionist Carlos Maldonado), the album also features seven original compositions and four covers with fiercely inventive new arrangements.
As its title implies, "Solidarity" is deeply concerned with the state of political and social justice in the United States on the cusp of the 2020s. It particularly focuses on the experiences of African American women, examining them through the prisms of the Black Lives Matter and #MeToo movements, among others. "Black women have traditionally been the conscience of the country," Jennings explains. "Solidarity means…being present, not walking away. Being an ally, in a very overt way. 'I got you. I hear you. I'm with you.'"
Indeed, most of Jennings's originals place him in solidarity with specific individuals. Heroic women from intersectional feminist philosopher Audre Lorde ("The Theory of Difference") to sharecropper and defiant self-advocate Recy Taylor ("Recy's Lament") to transgender activist Marsha P. Johnson ("Pay It No Mind") are the subjects of his compositional tributes. On "Convo with Senator Flowers," the drummer makes himself almost literally present; he provides solo accompaniment to the outspoken Arkansas State Senator's viral speech against open-carry laws in her state.
That said, Jennings also considers the cover songs on "Solidarity" to be within social-justice parameters. His hip-hop-laced arrangements of Dizzy Gillespie's "Bebop" recalls that the titular music had revolutionary implications of its own. Meanwhile, pieces like the R&B/pop classic "I Love Your Smile" (featuring Fuller on alto and flute and Thurman on vocal) are less about revolution than recreation. But they're not frivolous: "People who are oppressed also need a space where they can smile, laugh, and have a good time," Jennings observes. "That's part of resistance as well."
Jerome Jennings was born in October 28, 1980 in Cleveland, Ohio, and began playing drums at age ten when he saw Sheila E. perform on the Arsenio Hall Show. After studying the instrument through high school, Jennings enrolled at Ohio State University as a jazz studies major, then transferred to Rutgers University in New Jersey, where he studied with Ralph Peterson and Victor Lewis.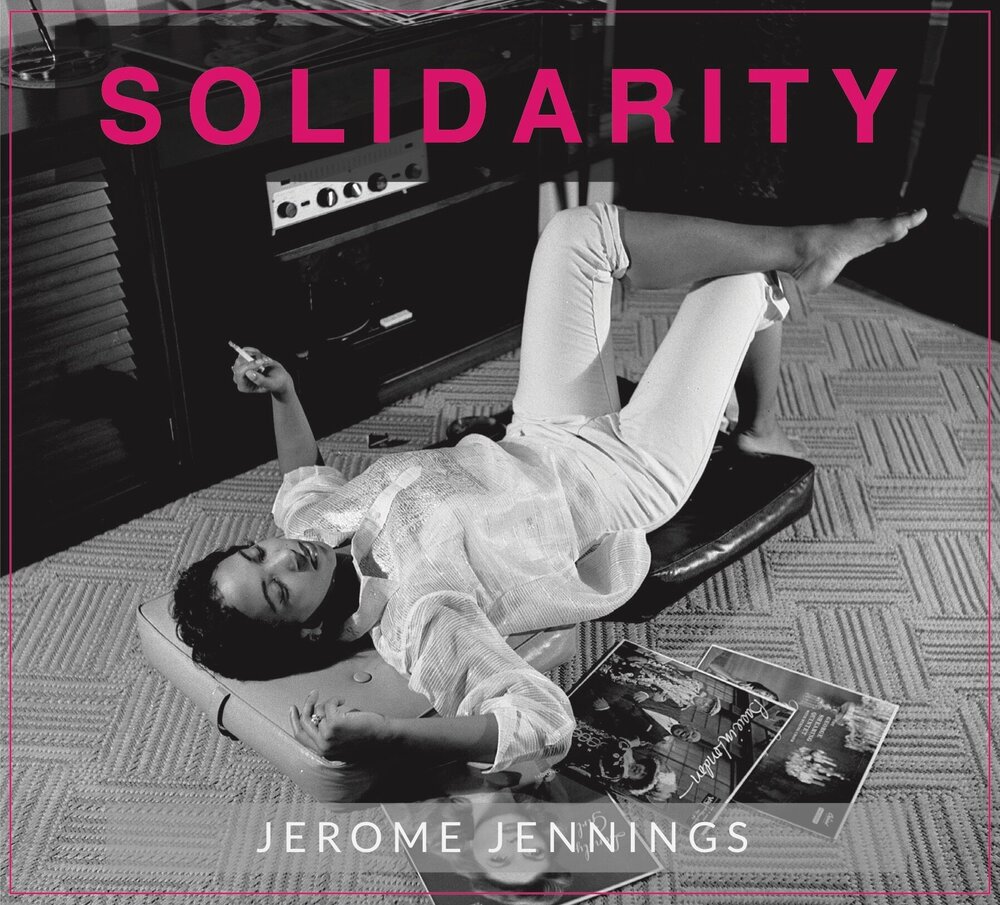 Jennings also hit the scene in nearby New York City, where he impressed people with both his technical skills and his wholehearted commitment. "I always treat every gig as if I'm playing at the Vanguard," he explains. He was soon working with Sonny Rollins, Dee Dee Bridgewater, and Christian McBride, who eventually invited Jennings to join his celebrated trio.
While working toward his master's degree at the Juilliard School, Jennings became the first ever jazz student to receive the Morse Fellowship, an elite program that fosters teaching artists by creating residency programs for them in New York City schools. The program lent him not only prestige, but a love of teaching; in 2017, Jennings returned to his alma mater to accept the position of Resident Director of the Juilliard Jazz Orchestra.
In the meantime, his freelance credits grew steadily. It was while working with McBride that Jennings began to formulate a leadership concept of his own. The bassist joined him for the recording of "The Beast," Jennings's 2016 debut, which was nominated that year for France's highly coveted Grand Prix du Disque.
Jerome Jennings will serve as a featured artist in residence at the Peabody Institute of Johns Hopkins University, 1 E. Mt. Vernon Pl., Baltimore, on Thursday 10/31 and Friday 11/1. He will perform CD release concerts at Sistas' Place, Brooklyn, on Saturday 11/2, and at Dizzy's Club Coca-Cola, NYC, on Tuesday 11/12. Personnel for the Dizzy's show includes Zaccai Curtis, p; Devin Starks, b; Paula Winter, perc; Josh Evans, tpt; Andrae Murchison, tb; Stacy Dillard, ts/ss; Jorge Castro, ts/fl; and Melanie Charles, voc/fl.