Compilation/Greatest Hits Album WOW GOSPEL 2017 (2-CD/1 DVD) is Available NOW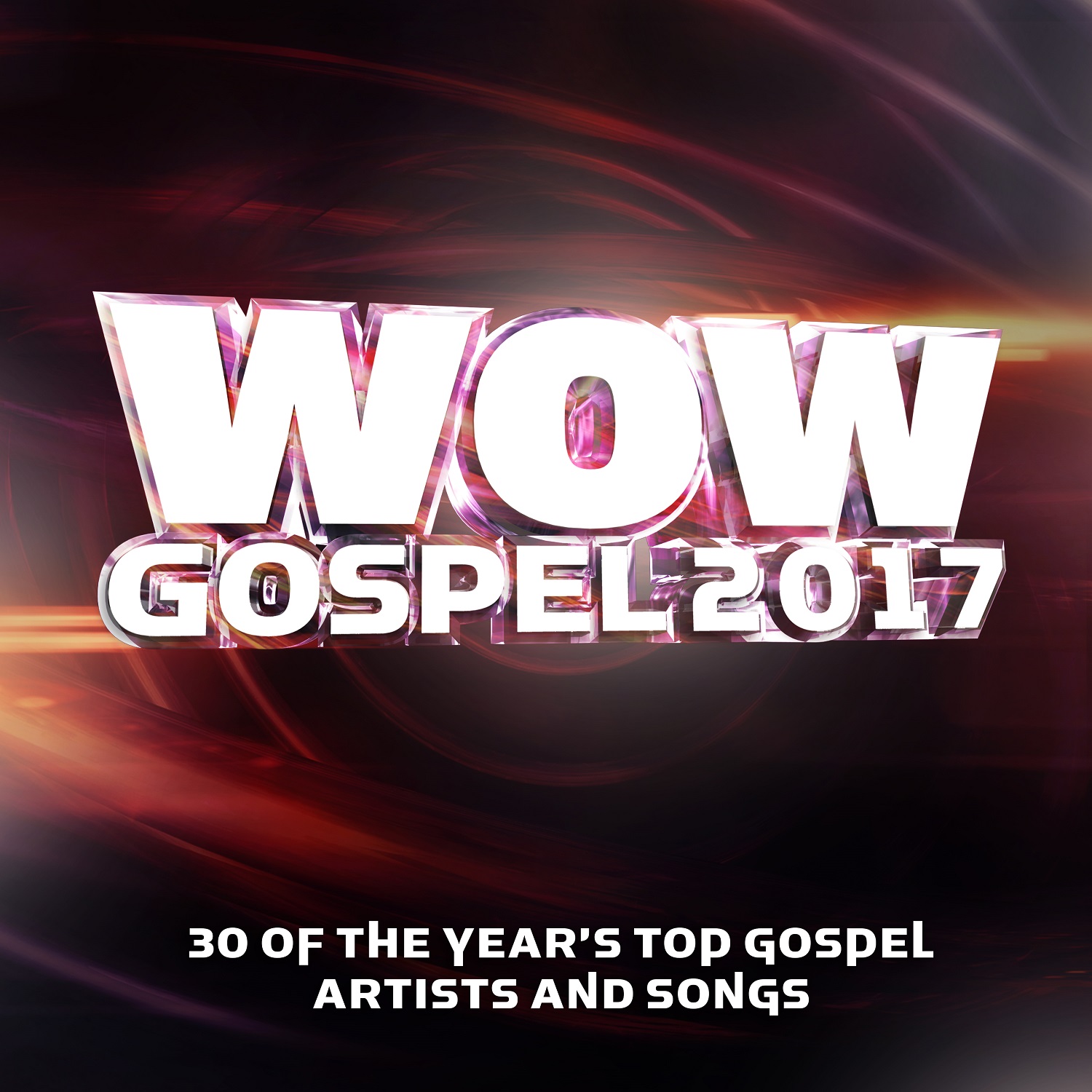 HIT MUSIC SERIES WOW GOSPEL
CELEBRATES 20TH YEAR ON JANUARY 27, 2017
WOW GOSPEL 2017 CD and DVD Collection Features the Latest Hits from Kirk Franklin, Hezekiah Walker, Anthony Brown, Jekalyn Carr, Marvin Sapp, Shirley Caesar, Tamela Mann, Travis Greene, and More!
NASHVILLE, TN (January 27, 2017) – Today, the award-winning hit series WOW GOSPEL releases the latest must-have Gospel hits, with the new double-disc and DVD collection WOW GOSPEL 2017, available digitally and at all major retailers. Marking the 20th year of the gold and platinum-selling series, the new WOW GOSPEL 2017 installment comprises a carefully curated collection, creating an immersive and uplifting gospel music and visual experience.
Filled with beloved GRAMMY®-winning icons and rising new voices blazing trails to the top of the charts, WOW GOSPEL 2017 mixes lively and contemplative songs and visual splendor across 30 songs and 11 videos. The sensational showcase of solo performances, choir groups, and inspired pairings include: Kirk Franklin's record-breaking hit "Wanna Be Happy?", Donnie McClurkin "Stand (Live)", Fred Hammond "Father Jesus Spirit (Live)", Israel Houghton & New Breed with Tye Tribbett "Chasing Me Down", Hezekiah Walker "Better", Shirley Caesar with Anthony Hamilton "It's Alright, It's Ok", Tasha Cobbs with Kierra Sheard "Put A Praise On It", Tamela Mann "One Way", acclaimed rising stars Bri (Briana Babineaux) "I'll Be The One", Jekalyn Carr "You're Bigger", Jonathan McReynolds "Pressure", Tim Bowman Jr. "I'm Good", Travis Greene "Made A Way," and many more.
Celebrating the inspirational music and message that remains an enduring cornerstone for millions of longtime Gospel lovers and new listeners worldwide, WOW GOSPEL 2017 continues the tradition of bringing together great legends and new voices to discover on one comprehensive collection.
WOW GOSPEL 2017 (Release: January 27, 2017)
CD Disc 1
1. Hezekiah Walker – Better
2. Israel & New Breed feat. Tye Tribbett – Chasing Me Down
3. Kirk Franklin – Wanna Be Happy?
4. VaShawn Mitchell – Joy
5. Tim Bowman Jr. – I'm Good
6. Jonathan McReynolds – Pressure
7. Smokie Norful – Run Run
8. Bri (Briana Babineaux) – I'll Be The One
9. Erica Campbell – The Question
10. Todd Dulaney – The Anthem
11. Tye Tribbett – Overcome
12. Casey J – I'm Yours
13. Deon Kippng – Place Called Victory
14. Fred Hammond – Father Jesus Spirit (Live)
15. Tamela Mann – One Way
CD Disc 2
1. William Murphy – Arise (You Are Good)
2. Ricky Dillard & New G – Celebrate The King
3. Jason Nelson – Way Maker
4. Marvin Sapp – Live
5. Travis Greene – Made A Way
6. William McDowell – Send The Rain
7. Jekalyn Carr – You're Bigger
8. Anthony Brown & group therAPy – Worth
9. Brian Courtney Wilson – I'll Just Say Yes
10. Tasha Cobbs feat. Kierra Sheard – Put A Praise On It
11. Charles Jenkins & Fellowship Chicago feat. Byron Cage – Just To Know Him
12. Donnie McClurkin – Stand (Live)
13. Shirley Caesar feat. Anthony Hamilton – It's Alright, It's Ok
14. Richard Smallwood – You Brought Me
15. Myron Butler & Levi – Best Praise
WOW GOSPEL 2017 DVD
1. Israel & New Breed feat. Tye Tribbett – Chasing Me Down
2. Kirk Franklin – Wanna Be Happy?
3. Casey J – I'm Yours
4. William Murphy – Arise (Your Are Good)
5. Tasha Cobbs feat. Kierra Sheard – Put A Praise On It
6. Brian Courtney Wilson – Worth Fighting For
7. Jonathan McReynolds – Pressure
8. Bri (Briana Babineaux) – I'll Be The One
9. VaShawn Mitchell – Joy
10. Jekalyn Carr – You're Bigger
11. Charles Jenkins & Fellowship Chicago feat. Byron Cage – Just To Know Him
Retail Links
(Amazon) | http://smarturl.it/WOWGospel17-A
(iTunes) | http://smarturl.it/WOWGospel17-I
(Google Play) | http://smarturl.it/WOWGospel17-G
(Amazon) | http://smarturl.it/WOWGospel2017-DVD
(Walmart) | http://smarturl.it/WOWGospel17-W
For more on WOW GOSPEL 2017 visit www.RCAINSPIRATION.com