Karew Records to Release New Project "GEI LIVE" on Sept. 30th, 2016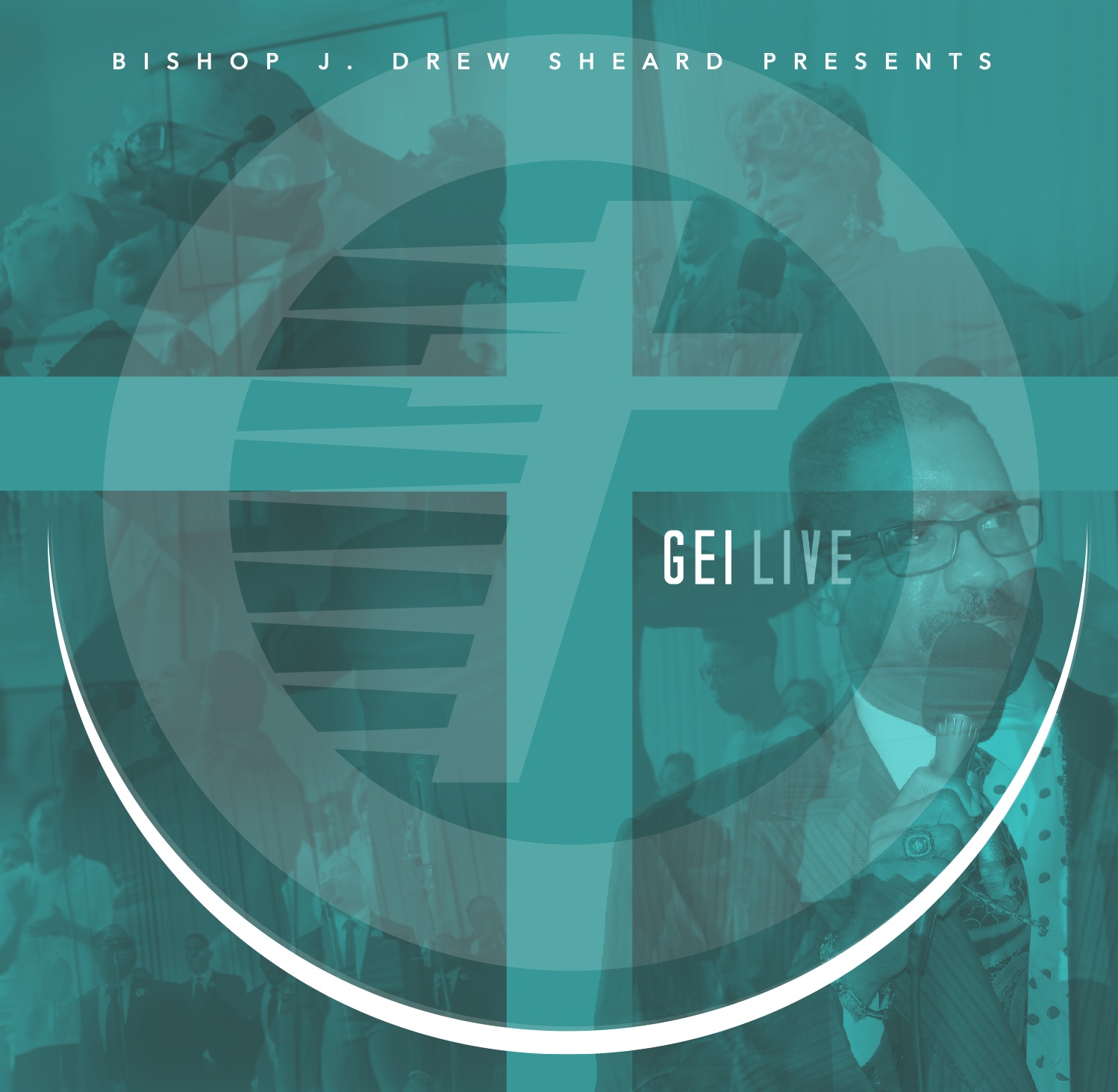 KAREW RECORDS TO RELEASE
GEI LIVE ALBUM,
ON SEPTEMBER 30, 2016
Album Available for Pre-Order Now on iTunes and Amazon, featuring Lead Single "Hang On" (ft. Kierra Sheard)
DETROIT, MI (August 25, 2016) – On Friday September 30, 2016, Karew Records will release the live album GEI LIVE, from the Greater Emmanuel Institutional (GEI) C.O.G.I.C. presented by Bishop J. Drew Sheard (Senior Pastor) and multiple GRAMMY®-winning Gospel legend and 1st Lady Karen Clark Sheard in Detroit, MI. The first live project to be released from GEI in decades, the new album is available for pre-order now. The album will feature 13 tracks, with the single "Hang On" (ft. Kierra Sheard), and "Press On" (ft. Bishop J. Drew Sheard), featured as limited-run instant grat tracks upon pre-ordering via iTunes.
GRAMMY® Award-nominee Kierra Sheard brings her acclaimed voice to dominate the lead single "Hang On," which is currently impacting radio. Imploring listeners to hang on when facing tests of faith on the uplifting single, fans can also catch Kierra Sheard performing live across the country on her Bridges Tour, which continues through the fall.
Produced by J. Drew Sheard II and Derrick Starks, the GEI LIVE album is a bold live Gospel experience, capturing a powerful night of inspiring song and worship before a packed crowd in Detroit last year. The live album recording for GEI LIVE also features an iconic run of performances with The Clark Sisters, with Karen Clark Sheard, Dorinda Clark Cole, and Elbernita "Twinkie" Clark making an individual turn on three songs, and backing vocals from the GEI Mass Choir and GEI Youth Choir.
GEI LIVE (Album release: Friday September 30, 2016 / Karew Records)
Track Listing:
Reigneth
Worthy Worthy
Press On (ft. Bishop J. Drew Sheard)
Never Alone
I Will Bless Him
Got a Praise
Hang On (ft. Kierra Sheard)
Look To The Hills (ft. The Clark Sisters)
I Owe You Praise (ft. Karen Clark Sheard)
The Hymn "I'm in His Arms" (ft. Dorinda Clark Cole)
Never Let a Day Go By
My God Is Real
(Bonus Track) I'm Delivered (ft. Elbernita "Twinkie" Clark)
For more information about Karew Records, visit:
www.KarewRecords.com
Facebook: /KarewRecords
Twitter: @KarewRecords
Instagram: @officialkarewrecords
#GEILive