Contemporary Jazz Saxophonist Jessy J to Release New Album "True Love" on Aug. 4th, 2009 | WATCH VIDEO EPK & LISTEN!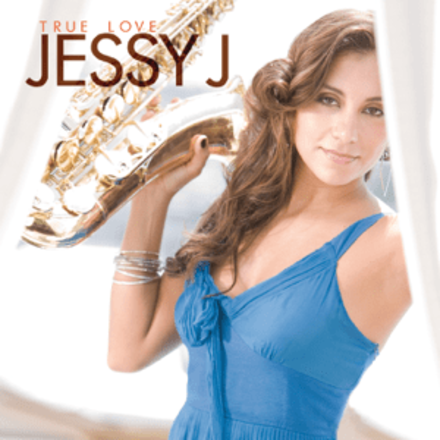 Rising Contemporary Jazz Saxophonist Jessy J to Release New Album "True Love" on Aug. 4th, 2009
True Love. With these two perfectly chosen words, Jessy J has, in unveiling the title of her second Peak Records release, captured the blazing emotions of her legions of fans across the U.S.and Latin America who made her the breakout genre star of 2008.
With her sizzling mix of hot beats, Latin & samba rhythms, instantly captivating melodies and model looks, this Mexican American saxophonist/singer proved quite the sensation with her debut CD Tequila Moon – earning her such accolades as Radio & Records "Debut Artist of The Year" & "Contemporary Jazz Song of the Year" by R&R and Billboard for the title track, which stayed perched at #1 for an incredible eight weeks.
Produced by mega contemporary and urban jazz hit maker, musician/guitarist and label mate Paul Brown, (who also produced Tequila Moon), one of the most remarkable aspects of True Love is Jessy's ongoing commitment to her development as an artist and composer on her own terms. Backed on most tracks by Brown, keyboardist Gregg Karukas, bassist Roberto Vally, drummer Sergio Gonzalez and percussionist Richie Gajate Garcia, she puts her unique, multi-cultural stamp on a 10 track mix of vocals and instrumentals that draws from her rich Latin heritage and love for both traditional and contemporary jazz.
"After the success of Tequila Moon,it was inevitable that many fans would ask me, ok, so what's next? Where do you go from #1?" says Jessy. "But I never really worried about that pressure because I knew my approach would be to simply dig deeper into my essence as a person, songwriter and musician. My goal was to convey my True Love by putting 100 percent of my heart and soul into every note, every session and every song. As the journey of this new album unfolded, I discovered something amazing, a little secret I will now share: after all this romantic searching, I realize now that my True Love is actually my lifelong passion for music. It's a joy and an honor to have the opportunity to share more and more of this with the world as the years unfold."
The music was beautiful under the Tequila Moon. Stay there a while and like Jessy, you may just discover your True Love!
Peak Records