Pianist Danilo Pérez & The Global Messengers to Release New Album "Crisálida" on March 18th, 2022
by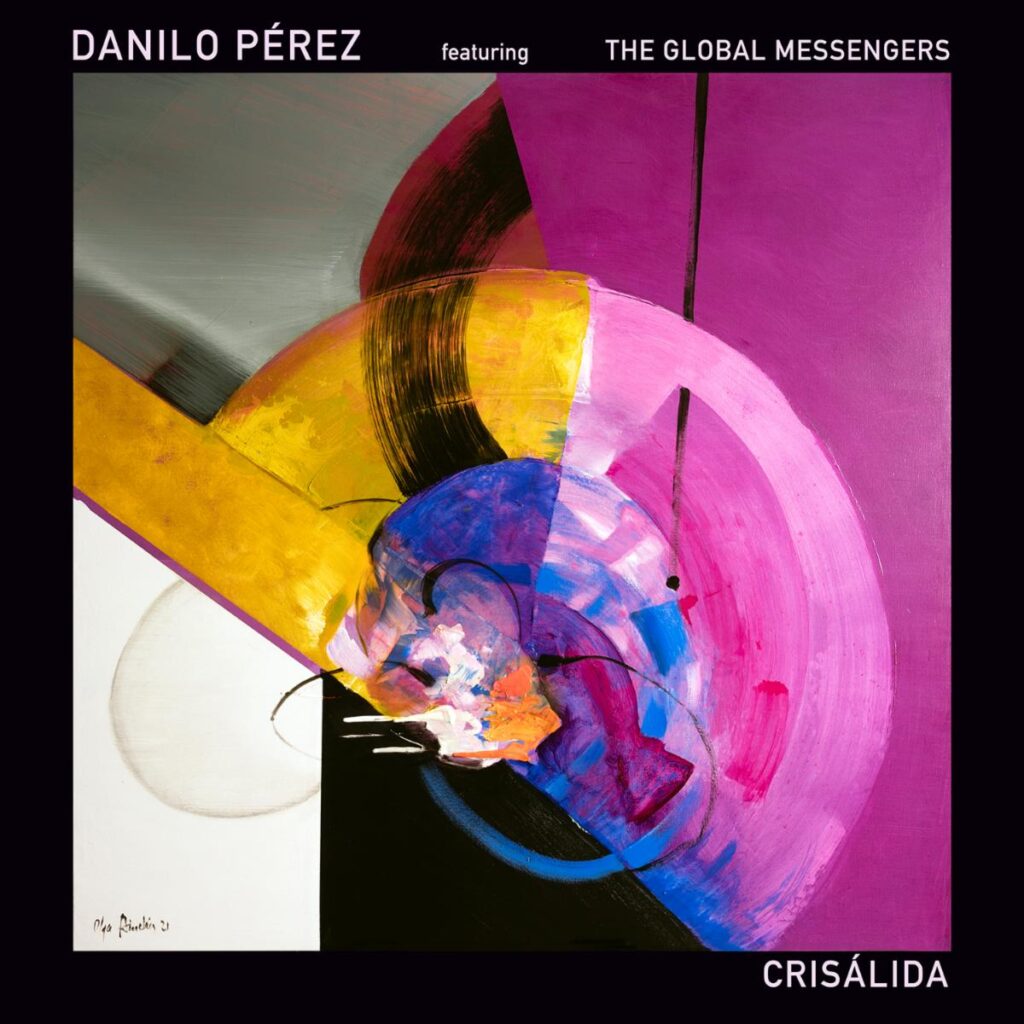 GRAMMY® Award-Winning Pianist,
Composer, Educator and Social Activist
Danilo Pérez Reaches New Artistic Heights with Crisálida,
Featuring His New Formidable Ensemble,
The Global Messengers
Available March 18 via Mack Avenue Records
PRE-ORDER NOW
Listen to the First Single
"La Muralla (Glass Walls) Suite: Monopatia (Pathways)" by Clicking HERE.
GRAMMY® Award-winning pianist, composer and educator Danilo Pérez hopes to usher in a new era of enlightenment that will unite all of humanity with his epic new album, Crisálida, which in English translates to "chrysalis."
Incorporating multiple artistic disciplines that include works from Panamanian painter Olga Sinclair, Panamanian photographer Tito Herrera, and spoken word from his Chilean wife and saxophonist Patricia Zárate, Crisálida is a holistic inter-disciplinary package that invites listeners to reimagine a world in which we all create our own crisálida so that our individual light and humanity radiates regardless of gender, race, ethnicity or sexual orientation. And, in turn, we nurture that prismatic iridescence to better care for the environment and human race.
"I envision Crisálida as a protected space where we all come together, whether we're addressing immigration issues, climate change, environmental justice, science, interconnecting different art forms," Pérez explains. "We need to work together to build our new crisálida, which, to me, is the emotional, mental and physical state of protection in our early development."
Crisálida is composed of two engrossing suites on which he leads the Global Messengers, an intrepid new ensemble, consisting of alumni from Berklee College of Music's Global Jazz Institute. Similar to Dizzy Gillespie's United Nations Orchestra, which helped launched Pérez's international career, the Global Messengers is a multicultural combo that features percussionist Tareq Rantisi (Palestine), laouto player Vasilis Kostas (Greece), violinist and vocalist Layth Sidiq (Iraq, Jordan), cellist Naseem Alatrash (Palestine) and singer Farayi Malek (United States). Guest appearing on several cuts are batá drummer Román Diaz (Cuba), Ney flutist Faris Ishaq (Palestine), Zárate (Chile), singer Eirini Tornesaki (Greece) and the Kalesma Children's Choir of The Ark of the World (Kivotos tou Kosmou) (based in Greece).
History will reveal Crisálida as yet another one of Pérez's crowning achievements. Now after four decades as a professional musician, some of which has been spent with the world-acclaimed Wayne Shorter Quartet and leading his own projects, Pérez has now achieved living legend status. Most recently, he won the prestigious 2021 Doris Duke Artist Award of $250,000.
When asked to assess his career at this moment, Pérez responds: "I want to continue my journey of exploring this pathway of using the power of music to unite and humanize. I want to promote music that acts as a bridge and to inspire younger artists to continue the journey and leave something positive that other generations can draw upon."
With the Global Messengers and Crisálida, Danilo Pérez is succeeding in that mission.
Danilo Pérez · Crisálida
Mack Avenue Records · Release Date: March 18, 2022
For More information on Danilo Pérez, please visit:
DL Media