R&B Singer Karl Reed Releases 2 New Singles "In The Moment" & "Any Way You Want It" | LISTEN!
by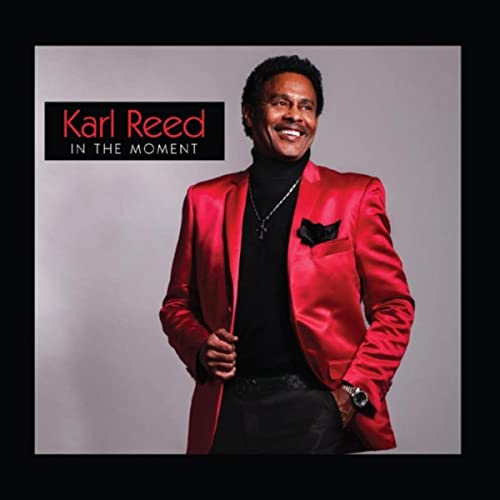 Detroit's Soul Filled Smooth Styling
R&B Man Mr. Karl Reed Drops
Two New Releases
Houston TX (December 13 2021) – In conjunction with Blue Rivers Records the noted tenor Mr. Karl Reed (Detroit) completes his latest project just in time for the January 2022 market. A two record set of singles. Showcasing a blended sound that infuses the best of classic R&B, funk, gospel and soul Karl Reed is a veteran singer, songwriter and producer that is a true vocal stylist. As an artist and native of Detroit Karl paid his dues and more than earned his place on major stages both domestic and internationally through a journey that is uniquely his own.
Imagine having such talent that you catch the eye of such luminaries as Obie Benson of The Four Tops and then crafting your stage presence with Alexander O'Neal and the late Ollie Woodson of music's premier soul group, The Temptations. Such was Karl's good fortune and it paved the road to the main stage for today's noted tenor from Detroit. Recently, when asked about his two new releases Karl shared, "When I wrote "In The Moment" the idea came from the title given to me by Mike Mindingall. I had listened to the song and couldn't come up with the lyrics and I couldn't feel the bass line. I called Mike and he said to listen to it in my car where I could feel the music and from that point I wrote the song overnight. "In The Moment" is based on two individuals who have been together for some time and have nothing but the utmost respect for one another and still have the fire and desire for each other as they live their lives together in the now, in the moment.
The song "Any Way You Want It" is a song I've had in my mind for some time. I just didn't have the music to fit the lyrics. When Mike gave me that track "Any Way You Want It" was written in a few hours. The music just spoke to me the way the song was written in my mind. Two people loving each other unconditionally both mental and physical with no restraints accommodating each other because they know each other and what each desires when it comes to love!"
Blueriversrecords.com
John in Houston PR