Contemporary Jazz Guitarist Tim Bowman Releases New Single "Fireball" | LISTEN!
by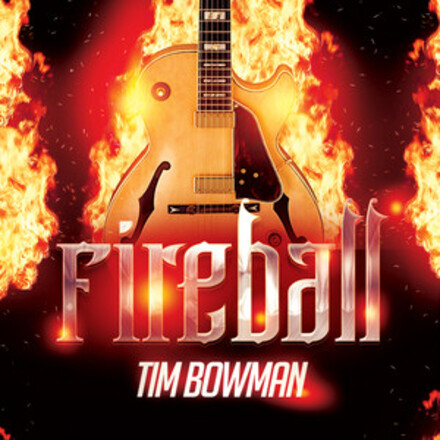 Contemporary Jazz Guitarist Tim Bowman Releases New Groove "Fireball"
"Fireball," the brand new single by award winning, chart topping, renowned guitarist TIM BOWMAN is now available for downloading, streaming and/or sharing.
Tim Bowman is back with that unique ability to sound smooth, bluesy and funky all at the same time. "Fireball" produced by keyboard player Demetrius Nabors also features Rob Skinner on bass, Nate Winn on drums. It's a Tim Bowman composition which showcases that Tim Bowman classic sound.
Tim's songs last year alone was streamed over 3 million times. If you are not familiar with his music, just give a listen to "Fireball" – which is already a Top 20 song on the Jazz Charts and climbing.
2021 also will mark the expansion of Tim Bowman's label I.M. Records. In addition to some future surprises, April 16th will also make the debut of drummer Jeff Webb's Jr upcoming new single "Island Cruise," which Tim produced and is featured on.
"FireBall" is available now on all retail digital platforms.
Spotify: https://open.spotify.com/album/1IKzONppP8bNSLjuhuwsHu?si=T4GWYyUbRnOwtQrOUS_UmA
GL Kalimba