Gospel Singer Khare Hawkins Releases New Single "He Promised" | LISTEN!
by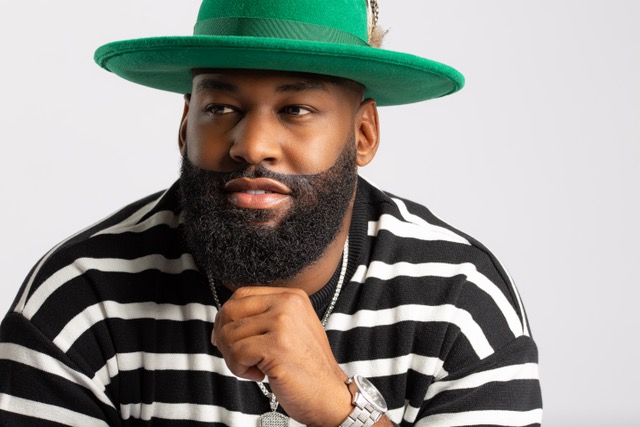 KHARE HAWKINS TO OFFER
ANTICIPATED NEW SINGLE:
"HE PROMISED"
March 22, 2020: Khare Hawkins officially released the single "He Promised" from his forthcoming album Victory Is Mine. This song is a hand-clapping, foot-stomping anthem that is a reminder that no matter what comes your way, there's a promise that you will get through it!
Still riding high from the great success of his previous release "Awesome God", Khare is excited about this new project. "Victory Is Mine" is a testament to the trials and tribulations Khare has overcome since his last release. The album features Le'Andria Johnson, Crystal Aiken, Lawrence Flowers and Brittney Wright. Khare has partnered with Writerz Blok Music Group for this new venture along with Phillip Bryant as the sole producer. Bryant is known for hits produced with J.J. Hairston, Crystal Aiken, Lil Mo and more.
As the Senior Pastor of God's Way Ministries, Khare has been surveying the landscape around him as well as across the country. Because of the pandemic we are currently in, more and more people are finding it harder to get the mere necessities of life such as a meal. I read Deuteronomy 20:4 and it says, "For the Lord your God is he that goeth with you, to fight for you against your enemies, to save you." Simply stated "He Promised" to fight on our behalf. We are the hands and feet of God in the earth and we were put here specifically to do His will.
Khare believes in and stands on the Word of God and declares that no matter what has happened in his past, and where this journey takes him in the future, Romans 8:28 will be his mantra, "And we know that all things work together for good to them that love God, to them who are the called according to his purpose." "He Promised"! This music is available across all digital outlets.
About Khare Hawkins
Khare is the Senior Pastor of God's Way Ministries. Present day finds Khare following his passion and God's leading to step into the forefront and minister to the world through his own song and voice. His first single "He Promised" is undeniably a song of total adoration and worship to God. This melodic compilation reminds Khare and conveys to God's people that He is a God that will never change.
Follow Khare Hawkins:
Instagram, Twitter & FaceBook – @JUSTKHARE
A.L.A. Public Relations