Contemporary Jazz Keyboardist Patrick Bradley Releases New Album "Exhale" | LISTEN to Title Track!
by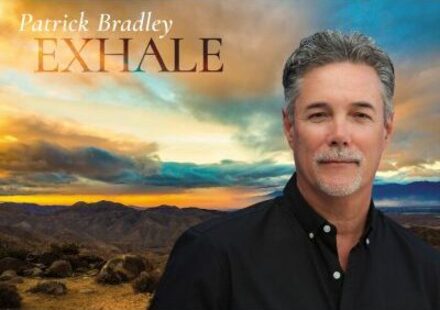 Contemporary Jazz Keyboardist Patrick Bradley Releases New Album "Exhale"
Recording artists aspire toward a time in their career when their music and the process by which it is realized become as natural as the ordained rushing of a sparkling mountain spring. Keyboardist/Composer Patrick Bradley has arrived at that rarefied space with his 5th album…Exhale (releasing January 15, 2021 via the Patricks Song Factory label).
Like most things in 2020, the concept of contemporary jazz keyboardist Patrick Bradley's fifth album took a dramatic turn when the pandemic hit and racial strife erupted. Although ideas for the eleven-song set were already sketched out, when he and producer Darren Rahn wrote the uplifting title track, "Exhale," the composition seemed to encapsulate exactly what Bradley was feeling and believes that we are all in need of: expel the fear, worry and division gripping the nation and inhale unifying hope and peace.
Bradley recorded "Exhale" during quarantine without ever being in the studio with Rahn, who produced nine tracks for the project, or GRAMMY winner Jeff Lorber, who produced a pair of tunes. The "Exhale" album is a contemporary jazz amalgam constructed of jazz fusion, rock, R&B, blues, funk and pop. The melodies are lush and indelible, fragrantly blossoming amidst soulful grooves. The fusion excursions stretch beyond and across borders. The production deftly melds the warm organics of live instrumentation and the modernity of synthesized sonics.
Source: Patrick Bradley