R&B Singer Usher Releases Powerful Song "I Cry" | WATCH OFFICIAL VIDEO!
by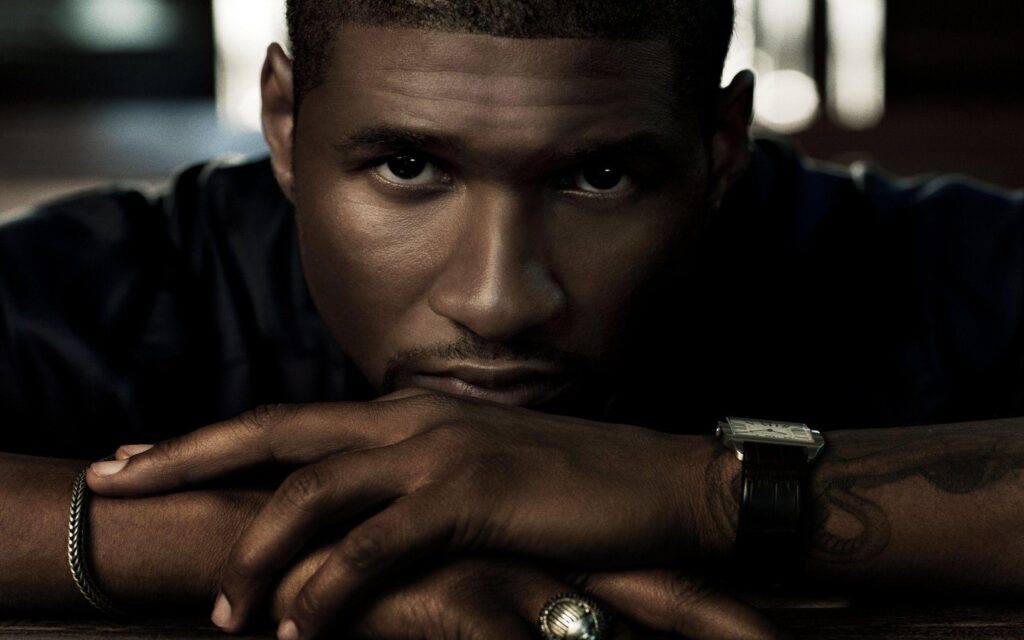 R&B Singer Usher Releases Powerful Song Entitled "I Cry" – Watch Official Music Video Below!
Usher released a new, emotional and powerful song inspired by the Black Lives Matter movement "I Cry". It is a piano-led song with the lyrics just as emotional and deep as Usher's voice.
He sings:
"I cry, For the sons without fathers
And the pain that their mothers
Hold deep inside
So I'll fight
For the future we're making
It'll change if we face it
'Cause these tears won't dry."
Usher also shared an Instagram post describing his inner process and inspiration that lead to this song. He wanted to teach his sons that there is nothing wrong with a man showing his emotions, feeling, and crying. While he and most people of his generation were raised to believe that showing emotions, having feelings and crying was unacceptable, especially for men, he does not want his sons to feel the same way about it. He felt the common hopelessness while in the quarantine because of the COVID-19 pandemic and later devastated by the deaths of George Floyd and other black people.
The proceeds from Usher's new song "I Cry" will go to the Local Initiatives Support Corporation. The organization supports family and small businesses owned by minorities as well as community organizations that suffered from the COVID-19 pandemic the most. Saturday, July 27th will see the second online concert by Global Citizen Global Goal: Unite for Our Future concert special hosted by Global Citizen. Usher has not announced any concerts in the upcoming year yet. However, as most of the countries entered phase one of the reopening some spaces were allowed to accommodate a certain number of people, keeping social distancing guidelines. The US and Canadian casinos might start giving private shows already in 2020. The shows will be for a small number of VIP guests where people can listen to their favorite artist and play live roulette spins along with poker and slot machines. Usher is in the list of performers that the Casinos plan to host. The Canadian gaming industry is famous for organizing additional entertainment in their casino venues and surprising their guests. Many stars have performed during the private parties on such nights and naturally, the parties became the place to be in Canada right away. In 2020 Usher already released two songs "SexBeat" with Lil Jon and Ludacris and "California" with Tyga. The last time Usher released an album was in 2016 and it was a solo album called "Hard II Love". He has been working with Zaytoven on a new record since 2018. There is no official date set for the release of the record, but many artists have been working hard on their projects during the quarantine, as the shows and tours around the world were canceled. Therefore the fans might see the anticipated album this year.
Usher directed the video for his new song "I Cry" himself. It is a mostly black and white video merged with the photographs of Gordon Parks during the Civil Rights movement. Later in the video, Usher's eyes fill up with tears. He ends with his head bowed down and has a truly hopeless expression. Usher posted a note on Instagram saying that besing locked home during the COVID-19 pandemic and later watching the police brutality, the murder of George Floyd and other black people made him feel the common hopelessness. He goes on saying that he was raised believing that men should not show their emotions and that it is not OK for a man to cry. He said he does not want his sons to grow up believing in this. According to Rolling Stones, Usher wants to donate the proceeds from the song Local Initiatives Support Corporation, which supports communities of color in the U.S.