Zak Williams & 1AKORD Releases Holiday Single "Go Tell It" | LISTEN!
by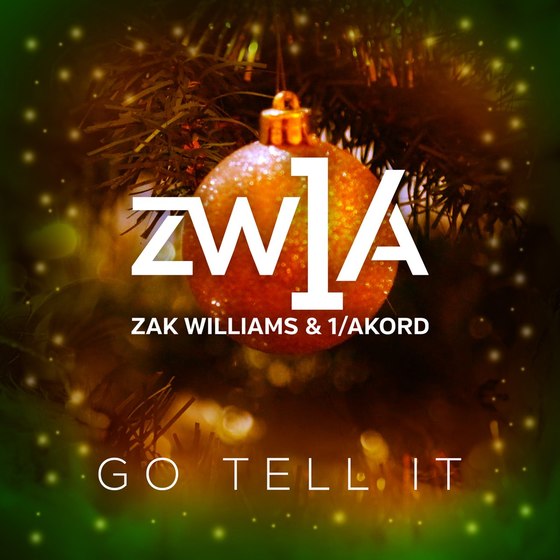 Add ZAK WILLIAMS & 1AKORD New Christmas Single "Go Tell It" To Your Holiday Playlist!
Philadelphia, PA — They have consistently given us a dynamic signature sound that represents the full essence of the "Philly Choir". Zak Williams & 1AKORD are that choir who have delivered the quintessential Gospel album this year, THE NEXT CHAPTER, which landed at #7 on the Billboard Top Gospel Albums Chart. Zak and his league of singers are closing the year with a seasonal song that Gospel and Christmas music fans will want to add to their holiday playlist.
Zak Williams & 1Akord offer their first Christmas Single "Go Tell It". "Go Tell It" is their robust contemporary with a groove rendition of the classic African-American hymn "Go Tell It On The Mountain" first published by John Wesley Work, Jr., dating back to around 1865. The spiritual has been sung and recorded by countless gospel and secular artists for Christmas because of the lyrics which celebrate the birth of Jesus Christ.
Zak & 1A's "Go Tell It", re-released by Enon Music Group, can be found now alongside THE NEXT CHAPTER album on all digital music and streaming outlets. The single is also being added to Gospel radio Christmas music rotation throughout the country.
Consumers can also purchase a physical copy of THE NEXT CHAPTER at the myMEDIA BurnBar™ in Christian retail stores. The myMEDIA BurnBar™ is a Disc-on-Demand platform in which nearly four million CDs and DVDs have been created for music fans in the United States.
Zak and 1A have enjoyed a successful year with their new music and have recently been nominated for a 2020 Texas Gospel Music Excellence Award (TGMEA). Fans can vote now through December 20 for Zak and 1A and many of their favorite national artists on the TGMEA website here.
The Bellamy Group