Linda May Han Oh to Release New Album "Aventurine" on May 17th, 2019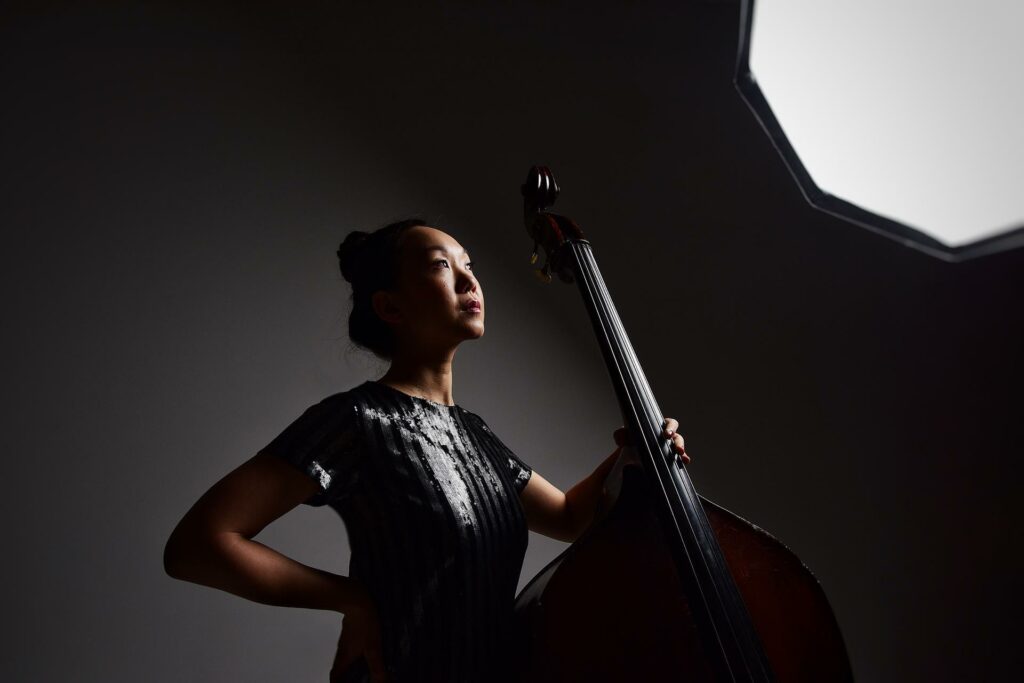 Acclaimed Bassist-Composer Linda May Han Oh Releases her
Most Ambitious Compositions to Date on the Stunning Aventurine
Out May 17th, 2019 on Biophilia Records
Oh's fifth release innovatively combines modern composition and improvisation with string and vocal ensemble textures, featuring star soloists Greg Ward, Matt Mitchell, and Ches Smith
Aventurine, the translucent green quartz that lends its name to the fifth album from bassist/composer Linda May Han Oh, is prized for its shimmer, glistening surface – a quality known to geologists as "aventurescence." That alone is enough to suggest why Oh chose the name: the music on Aventurine (due out May 17 via Biophilia Records) shines with an evanescent, multi-faceted beauty, at the same time comprising Oh's most adventurous and compelling compositions to date.
To bring the intricate and richly expressive music of Aventurine to life, Oh assembled an eight-piece ensemble bringing together four of the most most innovative musicians working within the creative music world – saxophonist Greg Ward, pianist Matt Mitchell and drummer/vibraphonist Ches Smith, along with Oh herself – with a virtuosic string quartet featuring players well-versed in expansive vocabularies (violinists Fung Chern Hwei (Sirius Quartet) and the grammy-nominated Sara Caswell, violist Benni von Gutzeit (Turtle Island Quartet), and cellist Jeremy Harman (Sirius Quartet). On four of the tracks the ensemble is further enriched by the addition of Invenio, a transcendent vocal group led by Melbourne-based vocalist-composer Gian Slater.
"Aventurine is a mineral that has been known to symbolize creativity, opportunity and evolution," Oh says. "It's a beautiful stone that is most often found in the color green, but can also be found orange, brown, yellow, blue, or grey. It is often mistaken for jade but one of the features that sets it apart is its compelling intricate, shimmering effect. I tried to capture this aventurescence in the writing, experimenting with textures made possible by the strings and the rest of the band. I wanted to add a shimmering, other-worldly quality to the music in a way that was exciting and forward-moving."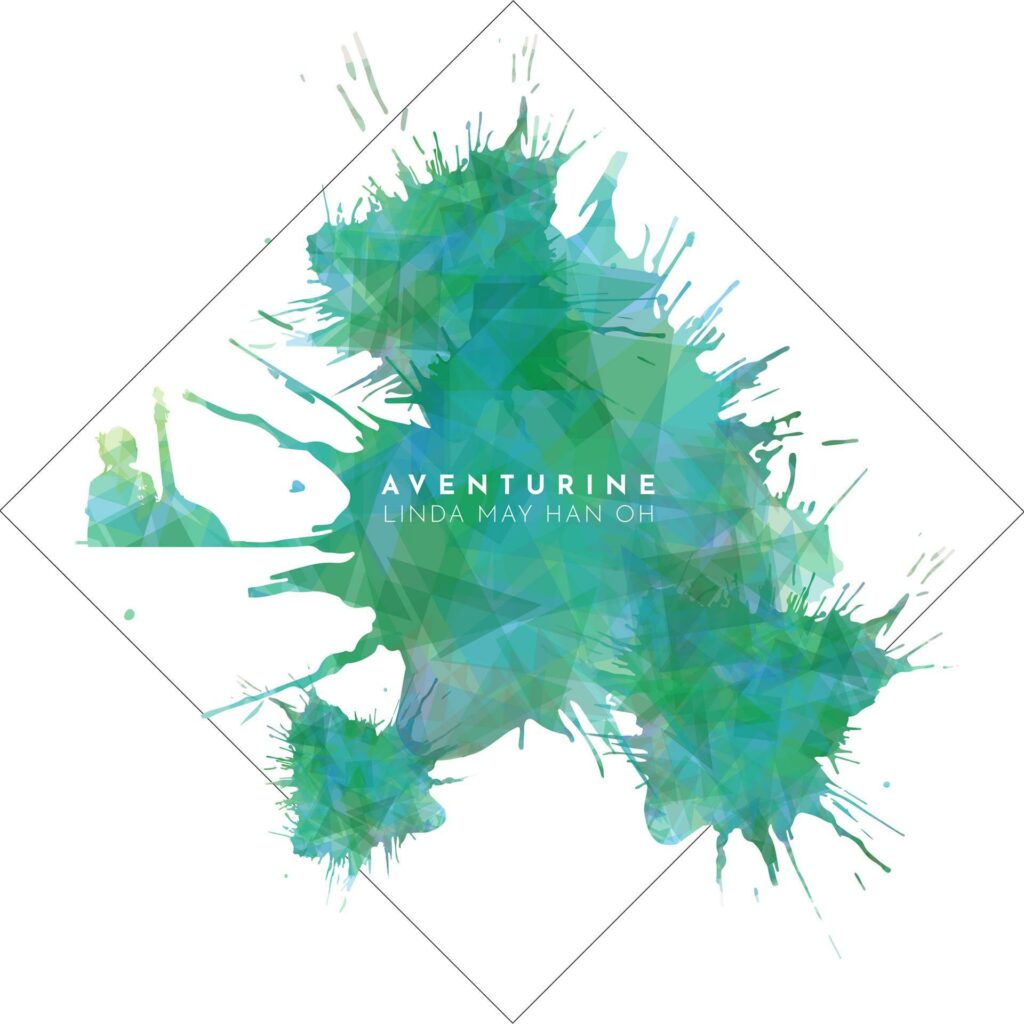 The release of Aventurine represents the culmination of a long-held vision for Oh. Some of the pieces were begun while she was a student at Manhattan School of Music; others were written or refined during her 2012 Jazz Gallery Commission and additional subsequent performances. Others were newly written especially for the recording. The concept of the album and much of its music has been evolving for more than a decade, during which Oh has become one of the most acclaimed and in-demand bassists of her generation, working with such esteemed artists as Pat Metheny, Dave Douglas, Joe Lovano, Vijay Iyer and the late Geri Allen, while also releasing four stunning albums as a leader.
Recorded by 5-time Grammy Award-winning sound engineer James Farber, Aventurine was the very last session recorded at the legendary Avatar Studios in NYC before they closed in August 2017. The core quartet represents a web of musical relationships: Oh has worked extensively with Mitchell in the Dave Douglas Quintet over the last several years, while Mitchell and Smith have enjoyed a long and varied collaboration in each other's projects and as members of Tim Berne's bands. Ward has played much of Oh's previous music and toured Europe and the U.S. with her quartet and quintet. His past connections to the other musicians are less formal though he shares an equally inventive and wide-ranging approach.
The idea of working with strings entered Oh's mind almost as soon as she began delving deeper into composition and arranging at Manhattan School of Music. Over the years, she explored the myriad ways in which composers such as Haydn, Beethoven, Debussy, Ravel, Bartok, Pärt, and Ligeti have written for strings and voice, intent on discovering her own distinctive way to combine the worlds of chamber music and jazz.
Given its lengthy gestation period and the singular voices of its musicians, the breathtaking music of Aventurine strikes an extraordinary balance between the urgency and vitality of spontaneous invention and the carefully nurtured intricacy of an organic creation. "Over the years the compositions have evolved with each performance," Oh writes, "to a point where I consider them living, breathing entities that have finally matured into a state where they are comfortable in their own skin."
RELEASE DATE: MAY 17th, 2019
Fully Altered Media