Legendary Singer Michael Franks Returns with New Album "The Music In My Head" on June 8th, 2018 | LISTEN!
by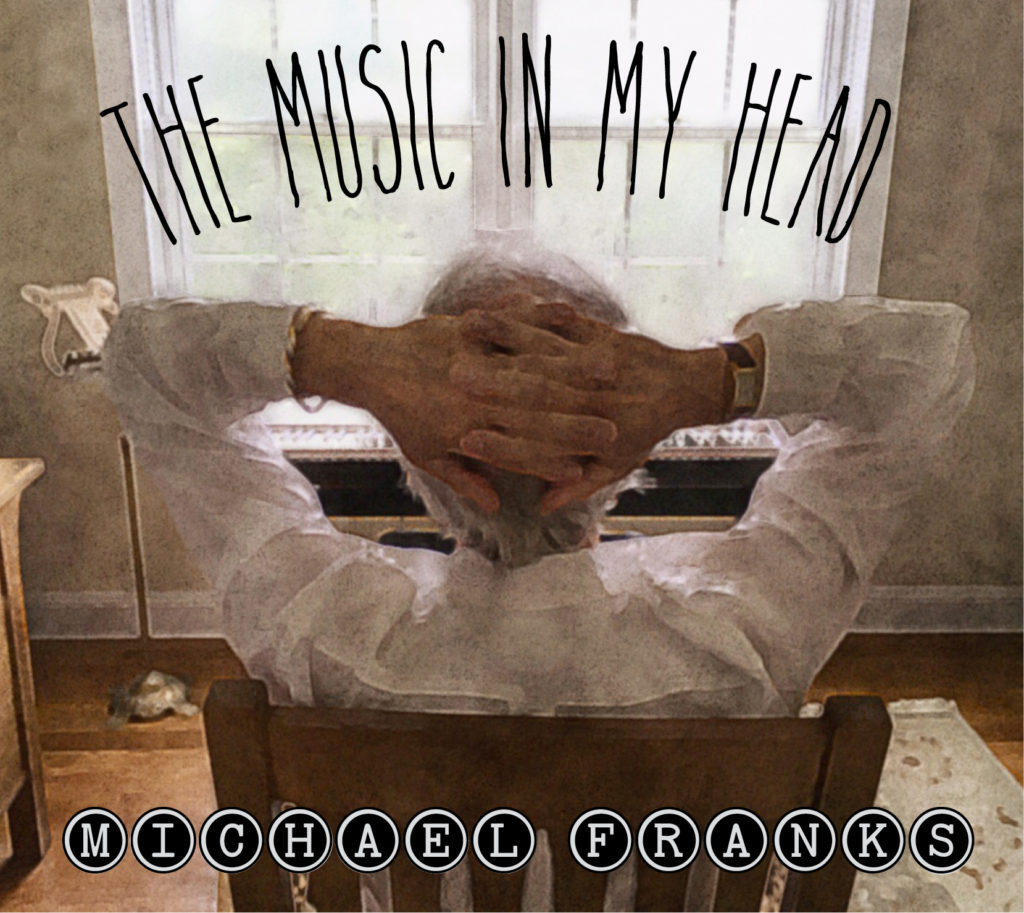 Lyrical & Poetic Visionary, Singer/Songwriter Michael Franks
Celebrates 45 Years As a Recording Artist And Gives Us a Glimpse Inside His Creative Genius With The Music In My Head Out On June 8, 2018
New CD Is First New Recording In Seven Years and Features Guests Chuck Loeb, Gil Goldstein, Bob Mintzer, Rachel Z & Others
Celebrating 45 years as a recording artist since his highly collectible self-titled debut album on the Brut/ Buddah label bowed in 1973, singer/songwriter Michael Franks hovers dragonfly-like in a sacred space all his own within his contributions to the artform of music. Liberatingly non-categorizable, Franks is in possession of unique fan bases around the world across jazz, quiet storm, adult contemporary, pop, contemporary jazz, folk and even blues styles. His songs have been lovingly covered by a wide range of artists that includes Ringo Starr, Natalie Cole, The Carpenters, Sonny Terry & Brownie McGhee, Diana Krall, Lyle Lovett, Al Jarreau, Carmen McRae, The Manhattan Transfer and Patti LaBelle, to name only a few. And some of his most well-known compositions – lyrical marvels wedded to his laidback delivery of vocalizing, produced, arranged and cast with some of the finest musicians in jazz and session lore – range from ethereal ("The Lady Wants to Know") to sensual ("Tell Me All About It") to playful ("Popsicle Toes") to edgy ("The Camera Never Lies") to evocative ("Tiger in the Rain") to cinematic ("Nightmoves") to seasonal ("Christmas in Kyoto") to comforting ("Inside You") to outrageous ("Now That Your Joystick's Broke") to sublime ("Still Life") and beyond. What James Taylor, Joni Mitchell and Paul Simon have contributed to pop-rock music in terms of singer/songwriter excellence, Michael Franks has accomplished as their iconic equivalent in the realms of contemporary jazz and the quiet storm.
For his 18th album and first in seven years, Michael provides America and the world at large a cerebellum- massaging musical survival kit of 10 new songs…an audio travelogue that turns our attention to the wonders of Creation and Mother Nature strewn with bread crumbs that additionally lead us to lofty literature, works of art, love, divinity…and tea. Titled The Music in My Head, it is a snapshot of the artist in his autumnal here and now, lost up in the fruits of his quietly profound career success, his loving wife Claudia, seven cats and two dogs, the idyllic wooded environ in which he lives, and the blessing of still firing on all cylinders in his wondrous endeavors of expression. Joining Michael in the process are producer/arrangers Gil Goldstein, Scott Petito, Charles Blenzig and former Yellowjackets bassist Jimmy Haslip, along with stellar guest musicians such as guitarist David Spinozza, saxophonists Bob Mintzer, Eric Marienthal and Gary Meek, friend and guitarist Chuck Loeb (Fourplay), and for the first-time pianist Rachel Z (to whom Michael pays a major compliment comparing her solo on "To Spend The Day With You" to the work of Joe Sample and Joao Donato on his early classic albums.)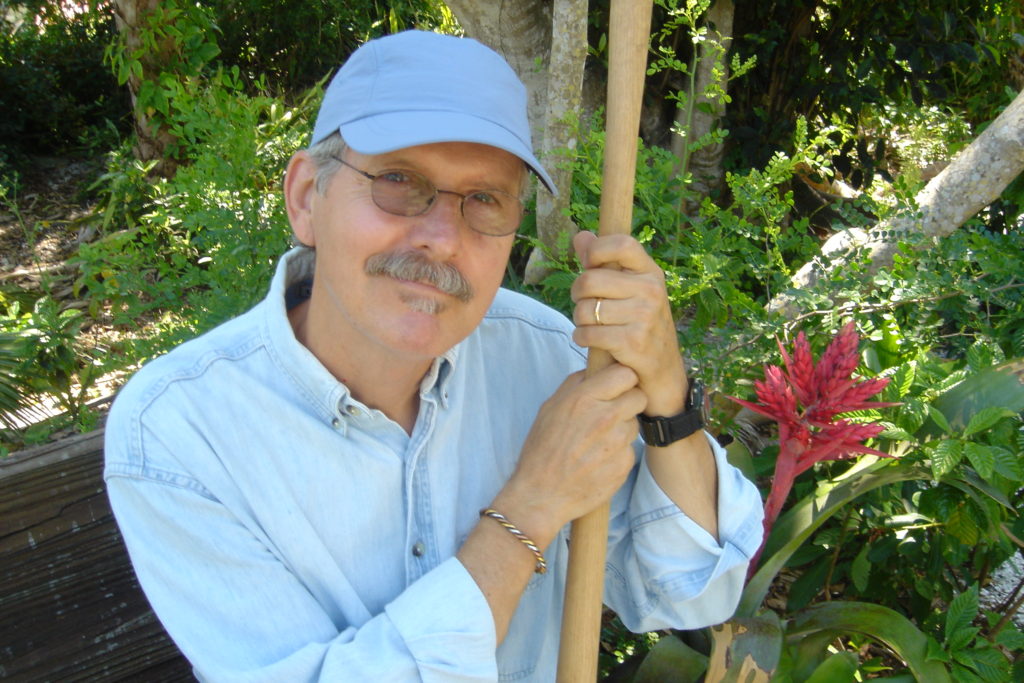 Michael pulls back some branches from the fauna that conceals his happy hideaway, allowing longtime fans a peek into enduring love with heart-melting selections such as "As Long As We're Both Together," "Candleglow," "To Spend the Day With You," "Bluebird Blue" and "The Idea of a Tree." .
He also pulls back the curtain on his musical life with autobiographical sketches that include the smooth and breezy title track, "The Music in My Head," which he describes as "The story of my creative life for which I am most grateful: a glimpse Chez Nous." Michael's jazz fans will be happy to know he scats on three tracks.
Of particular lyrical interest are four selections beginning with "Suddenly Sci-Fi," inspired by the prophetic science fiction writings of Philip K. Dick. "He's had a resurgence in popularity with things such as 'The Man in the High Castle' and 'Do Androids Dream of Electric Sheep,' the book that inspired the film 'Blade Runner,'" Michael says of the writer. "I usually ask Gil to do the more personal songs but I gave him this one too.
I've always loved the Brazilian samba partido alto rhythm but had never written anything to it. I switched from my ancient Garage Band '11 software to Logic, thanks to Chuck Loeb, but I didn't get too crazy with the demo. Better to give the musicians something simple and leave the harmonic content open which they always improve upon."
"Bebop Headshop" is the album's sly straight-ahead tune – a loving homage to the legendary jazz club in Hermosa Beach, California, The Lighthouse (today The Lighthouse Café is supporting other genres). "When I was still an undergraduate at UCLA (Michael graduated in `66), I got in a few times. After that, I'd go whenever I could and saw everybody I ever wanted to see. I also dug Concerts By The Sea (in Redondo Beach) and Shelly's Manne Hole in Hollywood…which was a lot easier to get into underage! I just love the whole idea of the jazz club…The west coast cool jazz vibe was so right. I took my neighbors out once to see Mose Allison (the late songwriter/singer/pianist). I was at the bar and all of a sudden Mose was right there! I wanted to introduce myself but there were so many people crowding around him so I didn't…and I never got another chance."
Of "Where You Hid the Truth" Michael says "Almost everyone has a relationship or two that remain, in today's idiom, 'unhealed.' Hopefully time and love can deconstruct any misunderstandings that sometimes happen along the way. One detail about the music for this song is that I wrote it on the Road on a little solid- body electric ukulele with mahogany veneer. It's shaped like a mini Les Paul and fits cross-wise in my suitcase."
"Waterfall," which closes the album on breathtaking notes with its poetic lyricism and musical arrangement, dually plays as a transfixing train of thought about how nature's most majestic wonders often start as tiny miracles, while also alluding to a more spiritual process. "The melody for 'Waterfall' evolved over a couple of weeks. It didn't feel like anything I had ever written…not even like the Antonio Carlos Jobim tunes I was studying at the time from a book given to me by some friends in Belgium. I had never played those chords in that particular sequence. It was one of my favorites, Gil wrote an amazing arrangement and everyone played beautifully."
During the making of The Music In My Head, Michael lost a close musical friend, guitarist Chuck Loeb, who contributed beautifully to the lovers' bossa "As Long As We're Both Together" – among his final recordings. "I met Chuck when he was a studio guy – just after he wrote the iconic theme for CNN" Michael remembers. "He played on a record or two of mine. When I hooked up with the Yellowjackets for a tour of Europe in '89, I hired Chuck to play guitar in my set. We had such a great time. Chuck and I would wind up with 3 days off in places like Copenhagen, Paris and Rome. We played a lot of tennis and logged in a lot of miles running. Another reason we were so simpatico is that we were both quiet people but Chuck had a great sense of humor. He would make a witty comment in this offhanded casual way – very low key – which made whatever he said even funnier. Chuck produced so many songs for me over the years, beginning with some of the cuts on Barefoot on the Beach. When we discussed recording the duet, 'Now Love Has No End,' Chuck asked Valerie Simpson to sing with me, which was both privilege and wish- fulfillment. Chuck and I would see each other off and on over the years and run into each other on the Road once in awhile. After his surgery last January I sent him a few tunes. He seemed very confident about his health at that point but by summer he was gone. He only got to work on the one tune but I will always be so grateful for the energy he played with that makes the song come to life."
Michael Franks' The Music in My Head stands proudly alongside past masterpiece albums such as The Art of Tea (1975), Sleeping Gypsy (1977), Burchfield Nines (1978), Passionfruit (1983), Abandoned Garden (1995) and Rendezvous in Rio (2006). While softer, more acoustic and settled than some previous releases like Objects of Desire (1982), Skin Dive (1985) or Blue Pacific (1990), it still reveals the singular breadth, depth and quality that have rendered the masterfully pan-musical poet blissfully beyond category.
"My music over the years reflects my natural curiosity along the path," Michael concludes. "I love so many kinds of music. Some records leaned more toward jazz like Tiger in the Rain, produced by John Simon. Some were more pop under Rob Mounsey's influence, with all those digital sounds and textures at his disposal. Others were more Brazilian… When I was first starting out, (world renowned syndicated radio show host) Casey Kasem had me on 'American Top 40' because 'Popsicle Toes' got to #37 I think. I'd go into Wherehouse Records and my albums would be filed under male vocal. At Tower they'd be in the jazz section…pop at Peaches. I guess I've always been a man without a country but it's been natural on my part and totally great for my career not to be pigeonholed. In the long run, it's been a real advantage."
Shanachie Entertainment