Pianist Joey Alexander to Release New Album "Eclipse" on May 4th, 2018 | Announces New Tour Dates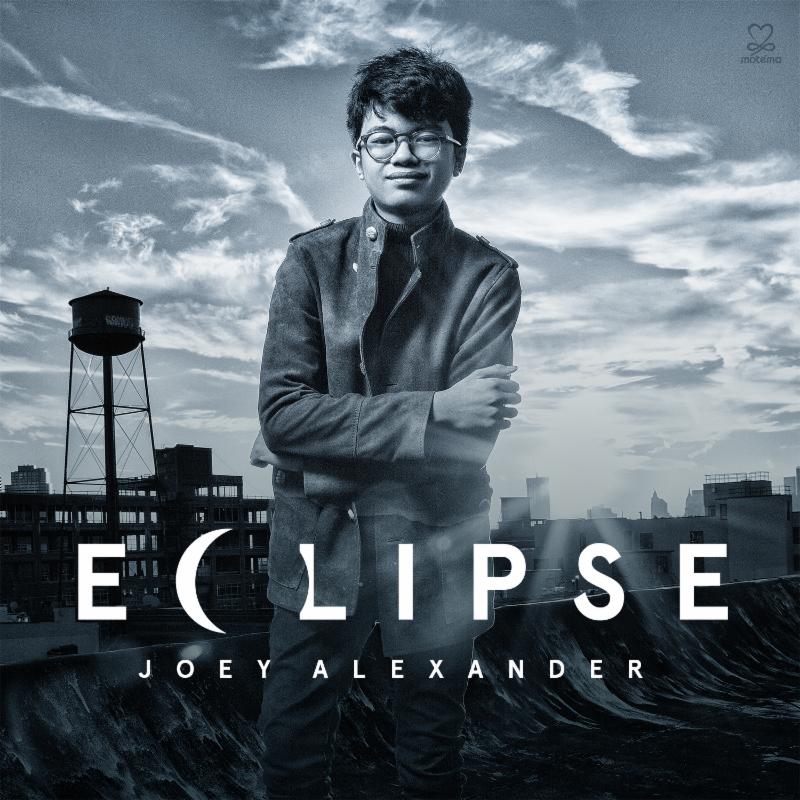 THREE-TIME GRAMMY® NOMINEE
JOEY ALEXANDER
TO RELEASE ECLIPSE,
HIS FOURTH & MOST PERSONAL ALBUM TO DATE,
AVAILABLE MAY 4 ON MOTÉMA MUSIC
Project Recorded During & Inspired by 2017 Solar Eclipse,
Available for Pre-Order Now
Eclipse Demonstrates Alexander's Aptitude as a Composer,
Bandleader & Musician
Alexander Shares Six Original Compositions Backed by Stellar Trio
featuring Reuben Rogers & Eric Harland with guest Joshua Redman
Too often, talented young artists succumb to believing so much in their own ability that they lose sight of their true potential as significant contributors to their field. Thankfully, there are others committed to evolving and lifting the music to new levels of appreciation with enthusiasm, engagement, and emotional depth. Enter pianist Joey Alexander, who at the age of 14 has already recorded two GRAMMY-nominated studio albums, 2015's My Favorite Things and 2016's Countdown, as well as Joey.Monk.Live!, a critically acclaimed surprise release from late 2017 to honor Thelonious Monk's centennial. With his third studio effort Eclipse, his most personal statement to date, Joey takes another giant step forward, demonstrating his aptitude as a composer, bandleader, and musician, hinting at the many artistic paths open to him in the decades ahead.
Eclipse, recorded over a three-day period beginning on the day of the solar eclipse of 2017, features the pianist with a stellar rhythm section of bassist Reuben Rogers and drummer Eric Harland, and guest appearances by saxophonist Joshua Redman on three tracks. The programranges from jazz classics penned by John Coltrane and Bill Evans, to the Beatles' hit "Blackbird", and a reverent gospel reimagining of the 1875 hymn "Draw Me Nearer." Most importantly though, Eclipse showcases Alexander's significant progress as an astute composer, writing six of the eleven tunes.
Born in 2003 in Bali, Alexander lived in Jakarta from age eight to ten and then moved to New York City in 2014, where he has experienced one of the most ascendant careers ever seen in jazz. Jason Olaine, a GRAMMY-winning producer who serves as Director of Programming for Jazz At Lincoln Center and has produced all four of Alexander's albums, says he continues to be impressed by the pianist's fantastic gift. "Joey is such a huge talent coming out of a young player, however he wants to create and have fun by playing. It's not about the accolades or the applause." He added, "Eclipse shows what an amazing journey Joey has been on, and he's playing with an openness and clarity."
"Joey has an infectious sense of play and a deep fascination with the kaleidoscopic possibilities of jazz," says Motema founder Jana Herzen, who signed the artist at age 10. "What an amazing adventure these four years have been with Joey. Each album his musicality gets deeper and broader. Last year with Joey.Monk.Live!, his sophisticated and vibrant approach to the music of one of the most recorded and respected composers in jazz inspired even the toughest of critics to tip their hats. Now, with Eclipse he's emerging as a multi-dimensional composer. I can't wait to hear what happens next."
For Eclipse, Joey, his family, and producer Jason Olaine decided to change the recording setting from the bustling city to the peaceful Dreamland Studios in upstate New York. "That was a totally different vibe," says Alexander. "Everything was green and it felt like home. It was a relaxing time for all of us. It was a good change. I found inspiration there."
Olaine notes, "This was an amazing experience for a young artist to embrace the unknown the way Joey did."
With the release of Eclipse, Joey Alexander has created an ever more personal and powerful statement of his musical and artistic vision. His work continues to draw from his inspirations of the past, while putting his own progressive stamp on the music by constantly exploring, both on stage and in the studio.
"Eclipse" Track Listing
1. Bali
2. Faithful
3. Draw Me Nearer
4. Moment's Notice
5. Blackbird
6. Eclipse
7. Fourteen
8. The Very Thought of You
9. Space
10. Time Remembered
11. Peace
Tour Dates:
March 23: The Music Center at Strathmore, North Bethesda, MD
March 30: Musical Instrument Museum, Phoenix, AZ
March 31: Capitol Theatre, Salt Lake City, UT
April 20: Schaeffer Auditorium, Kutztown, PA
April 21: Strand Capitol Performing Arts Center, York, PA
April 22: Exit 0 International Jazz Festival, Cape May, NJ
April 27: Musco Center for the Arts, Orange, CA
April 28: Balboa Theatre, San Diego, CA
April 29: University of California, Santa Barbara (UCSB) CA
May 5: Berklee College of Music, Boston, MA
May 12 + 13: Yoshi's Jazz Club, Oakland, CA
June 23: Freihofer's Saratoga Jazz Festival, Saratoga Springs, NY
June 29: Foundation Louis Vuitton, Paris, France
June 30: Ajaccio Jazz Festival, Corsica
July 6: Wadowice Jazz Festival, Wadowice, Poland
July 15: Teatro Morlacchi (Perugia Jazz Festival), Perugia, Italy
July 17: Jazz Open Festival, Stuttgart, Germany
JOEY ALEXANDER ONLINE:
Joey Alexander · Eclipse
Label: Motéma Music · Release Date: May 4, 2018
For more information on Motéma Music, visit motema.com
Jordy Freed