LISTEN TO NEW MUSIC! Singer Brian Owens Releases New Single "Cry, Cry, Cry" | New Album Arrives Oct. 6th, 2017
by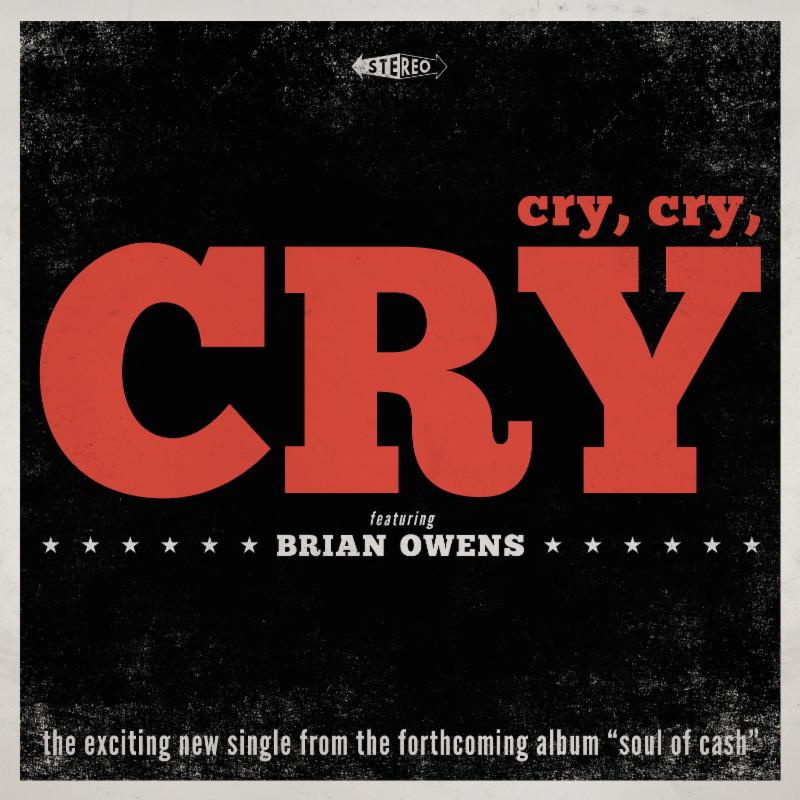 BRIAN OWENS RELEASES SECOND SINGLE FROM SOUL OF CASH
"Cry, Cry, Cry" is available NOW at all digital retail outlets
NASHVILLE, TENN (Sept. 15, 2017) — Brian Owens continues his celebration of the music and spirit of Johnny Cash with "Cry, Cry, Cry," available NOW at all major retailers including iTunes, Amazon, Google Play and Spotify.
In the hands of Owens and his band, The Deacons Of Soul, this early Cash composition and recording, released originally in 1955, transforms into a dramatic Memphis-style R&B tour de force, complete with a hypnotic, swaying groove, horn jabs and Owens' stunning vocal performance.
"Cry, Cry, Cry" follows the release of "Ring of Fire" which was released in June. Both songs will be featured on SOUL OF CASH, Owens' homage to the Man In Black, scheduled to release worldwide on Oct. 6. Pre-Sales of the album will begin at iTunes on Sept. 29, 2017.
"I was 11 years old when I first saw Johnny Cash on the TV series Columbo where he portrayed a televangelist singing "I Saw the Light," he continues. "Then later in my mid-20s, I rediscovered him in the movie Walk The Line. There was just something about his life that deeply resonated with me — not only the music, but also the person."
Brian Owens first attracted worldwide attention as lead singer with the U.S. Air Force band Sidewinder, whose videos drew more than 2.5 million hits on YouTube and led to appearances on Entertainment Tonight, FOX & Friends, and The Ellen DeGeneres Show, at the White House, the World Series and other major outlets. As founder and CEO of LIFE (Leadership, Innovation, Faith and Excellence) Arts, Owens helps young people develop their leadership potential. As manager of the In Unison program and in tandem with the St. Louis Symphony Orchestra, he helps connect young people with the city's artistic institutions.
For more of the latest news and information, including announcements of upcoming live shows, visit BrianOwensSoul.com.
CONNECT WITH BRIAN OWENS:
Facebook: https://www.facebook.com/brianowenssoul
Twitter: @brianowenssoul
YouTube: https://www.youtube.com/channel/UCstrC9pYdzDECYPCKYGHXjQ
Instagram: https://www.instagram.com/brianowenssoul/
Hot Schatz PR