FREE DOWNLOAD! Listen to New Single from Singer Carl Brister, "Turning Point" | Offer Ends June 30th, 2017
by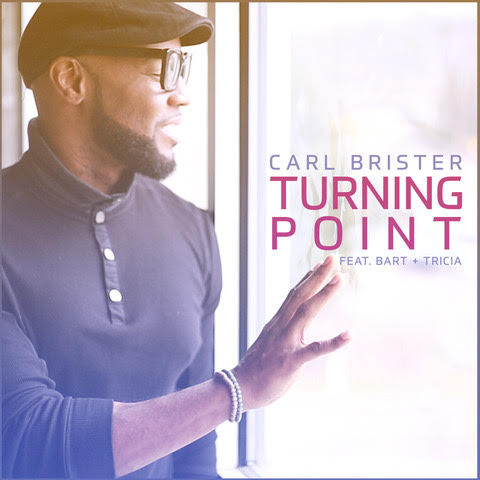 Carl Brister delivers a motivational message in seeking and living the joy of life on his latest single, "Turning Point"
Get FREE DOWNLOAD of New Single "Turning Point" by Clicking HERE!
Offer Ends June 30th, 2017. LISTEN BELOW!
It is only fitting that Carl Brister is serious when it comes to entitling his 2016 CD, Love + Life, a testimony of how to unconditionally love by secure faith in Jesus Christ. The CD's debut single, "Uncomplicated Love," reflects the strong bonding in marriages, that drew a strong response for an independent artist of over 40,000 video views. In keeping with Love + Life's focal point, the follow-up single, "Turning Point", shares a spiritual angle on living life to the fullest when dealing with life's adversities.
Assisting Brister on this R&B/pop flavored mid-tempo track from Agape Music are Bart+Tricia, a contemporary praise and worship duo. The purpose behind "Turning Point" strongly resonates in this vocalist and music minister's veins, as evidenced by the four volume Web Series, appropriately named Turning Point, which is now available on YouTube.
Carl Brister's Love + Life, that includes the music to "Turning Point," is now available on Amazon, iTunes and on his website, www.carlbrister.com.
Twitter:: @CarlBrister

Peggy Oliver
The Urban Music Scene