LISTEN TO NEW SINGLE! Music Legend Regina Belle Returns with New Album "The Day Life Began" on Jan. 22nd, 2016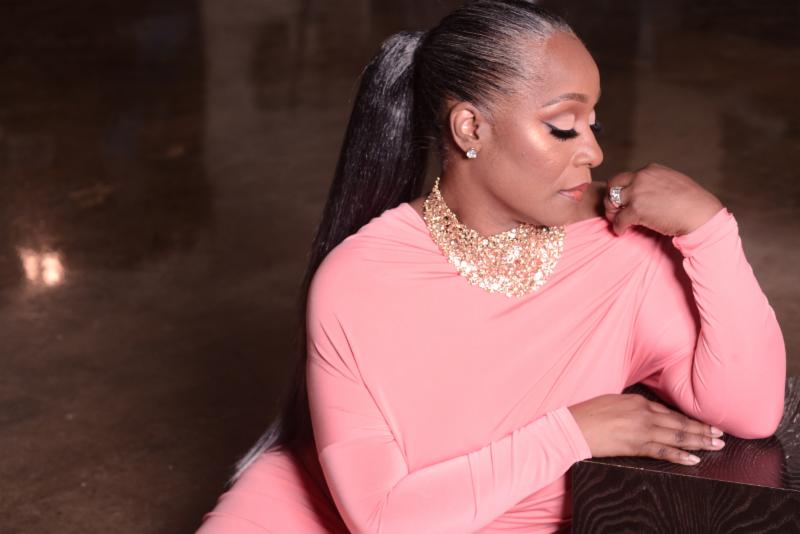 MULTI GRAMMY AWARD-WINNING & ACADEMY AWARD-WINNING
SINGER, SONGWRITER & ACTRESS
REGINA BELLE
TEAMS UP WITH HIT-MAKING PRODUCERS THE HEAVYWEIGHTS
FOR FIRST NEW R&B ALBUM IN 15 YEARS
THE DAY LIFE BEGAN
Click HERE to Listen to New Single "Be Careful Out There"
Read T.U.M.S. Review of "The Day Life Began" by Peggy Oliver by Clicking HERE!
"I'm amazingly blessed. I will never ever say that I've lived the perfect life to be shown such favor with God or the people but here I am," declares the incomparable Regina Belle. The Academy Award-winning and Multi Grammy-winning singer, songwriter and actress, who sang the now famous "A Whole New World" with Peabo Bryson in Disney's smash hit Aladdin, continues to defy the odds and redefine her world nearly three decades since she made her recording debut. With a string of hits including "Make It Like It Was," "If I Could," "Baby Come To Me" and "This Is Love," Regina Belle has made a career following her heart and moving gracefully between the worlds of R&B, Gospel and Jazz. Recorded on a restored microphone used by Jimi Hendrix and at The Heavyweights Studios (North Hollywood, CA), the same location where Marvin Gaye recorded numerous hits, you could say The Day Life Began (Peak Records/Shanachie Entertainment), Regina Belle's first new R&B album in 15 years, was blessed and ordained by the musical angels. The album is a stellar collection of inspirational R&B songs that reveal Belle's unrivaled vocal abilities, and genius as a storyteller capable of uplifting and stirring emotions. Regina's goal was simple. "If I cannot identify with the songs, and if the music does not move my soul, make me feel better, take me up when I'm down or higher when I'm up, then I don't want to record it, play it or sing it!"

Pre-Order New Album on Amazon by Clicking Pic Above!
The Day Life Began unites Regina Belle for the first time in the studio with the dynamic producing duo Jamie Jones (from All-4-One) and Jack Kugell of The Heavyweights. Collectively their credits include everyone from Nick Cannon and Martina McBride to Phil Perry and Wayne Brady, among others. "The Heavyweights are now my brothers from another mother," laughs Regina. "Jamie and Jack are two of this generations greatest producers and our chemistry in the studio was so unbelievable that we were able to record ten songs in five days."
The Day Life Began opens with the soulful and inviting title track, which reveals Regina's dynamic voice, soaring range and ability to deliver a song with depth. Also featured is the soul-stirring gospel testimony and original "He's Alright" and Belle's refreshing reinvention of the Reggie Lucas and James Mtume classic recorded by Phyllis Hyman "You Know How To Love Me." "Imperfect Love" is grown folks music and after Regina gets through the song you understand that Love conquers all, even with its imperfections. "This song," explains Regina, "is a combination of my musical sense of melody and my husband's simple genius. I was writing the song and it was a beautiful love song and my husband stated to me, 'You've already written that.' So I threw out the paper that I was writing on and started on new lyrics that reflect real love stories and came up with 'Imperfect Love.'" Regina's husband is Pastor John Sidney Battle III, former NBA star with The Atlanta Hawks and Cleveland Cavaliers. Other highlights include Belle's own funky and spiritually pleading "Live 4 You." Long inspired by the great song stylist Nancy Wilson (to whom Regina dedicated the album to along with a few others) "A Night of Love," shows off Regina's unrivaled sense of phrasing and keen understanding of what to do with her voice in all the right moments. The album closes with the riveting Steve Diamond/Allen Shamblin "Be Careful Out There," which is sure to pull at the heart strings of every parent who hears this poignant number. Regina opens up about this moving song, which explores the delicate balance of loving and letting go. "I wish I had written it because it speaks volumes to me at this moment when I've become an empty nester," confides Regina. "The words say, 'go on and fly but be careful out there,' have never hit home as much as they do now."
An avid reader, Regina Belle enjoys spending time with her family, cooking and watching old movies and Westerns with the likes of Sidney Poitier, Lena Horne, Hattie McDaniel, Betty Davis. "I have had many triumphs in my life including being a wife of 24 years and a mother of five while having a career," shares Regina Belle who successfully underwent brain surgery in 2009. After high school, Belle attended Rutgers University in her native New Jersey. Just 15 credits shy of obtaining her degree (in Africana studies with a minor in music), she landed an audition with The Manhattans and went on to become their opening act and soon after was signed to Columbia Records. In May 2015 Belle came full circle, completing her remaining credits and earning her degree. With the release of The Day Life Began, Regina Belle is affirming that her journey continues and that her new recording signifies yet the beginning of an exciting new chapter. Regina concludes, "I draw strength from knowing that I'm operating within the purpose for my life and I'm having a ball doing it!"
Release Date: January 22, 2016
Peak Records/Shanachie Entertainment