Kem is Crowned The Mediabase 2015 Urban Adult Contemporary Artist of the Year | Single "Nobody" Names Urban AC Song of the Year
by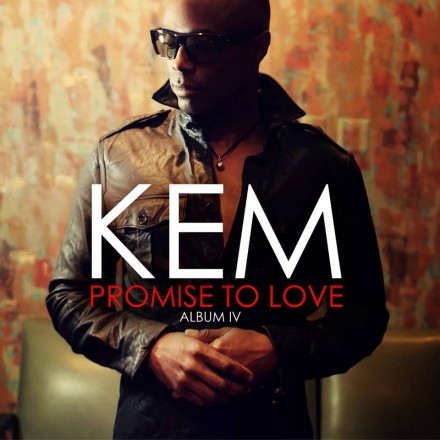 PLATINUM-SELLING ARTIST KEM CROWNED AS MEDIABASE'S 2015 URBAN AC ARTIST OF THE YEAR!
KEM'S HIT SINGLE, "NOBODY" NAMED URBAN AC SONG OF THE YEAR
KEM'S CURRENT SINGLE, "PROMISE TO LOVE," CLIMBS TO #10 ON
THE MEDIABASE URBAN AC CHART
'PROMISE TO LOVE' CD AVAILABLE IN STORES AND ON iTUNES & AMAZON
​Detroit, MI — (December 2, 2015) – Platinum-selling and three-time GRAMMY®-nominated artist, KEM, has been crowned as the Mediabase 2015 Urban Adult Contemporary Artist of the Year. Mediabase has also named KEM's hit single, "Nobody," as the Urban Adult Contemporary Song of the Year.
KEM's current single and title track, "Promise to Love," is climbing the charts and has risen to #10 on the Mediabase Urban AC chart this week.
PROMISE TO LOVE, KEM's fourth studio album on the Motown label, debuted at #1 on Billboard's R&B Albums chart and is the singer/songwriter/producer's 2nd #1 debut on the R&B chart (INTIMACY). The album debuted at #3 on the Top 200 Albums chart and spent 32 consecutive weeks (33 total weeks) in the Top 20 on Billboard's R&B albums chart.
PROMISE TO LOVE is powered by two #1 hit singles, "It's You" and "Nobody," marking the first time KEM has had two #1 songs from the same CD. The album's second single, "Nobody," earned a third GRAMMY® nomination for KEM and was the #1 UAC song for 9 consecutive weeks, topping the charts for a total of 10 weeks. The single was in the Top 10 for 37 consecutive weeks. The first single, "It's You," was #1 atop the charts for 4 consecutive weeks, and spent 5 weeks total at #1. Additionally, KEM was one of the Top 5 Adult R&B Artists of 2014, according to Billboard.
"It's such an honor to be recognized by the industry for your work," said KEM. "I'm so grateful for the success of this album, and can't say enough to express my heartfelt appreciation to all the fans, radio programmers & DJs, my label and my team. It's truly a blessing."
PROMISE TO LOVE also includes guest appearances from Snoop Dogg on "Downtown," Ronald Isley on "My Favorite Thing" and Kemistry Records Artist, LRenee, on her debut single, "Don't Say Goodbye."
KEM wrapped his PROMISE TO LOVE U.S. Headlining Tour in Baltimore on Sunday, November 29, where he delivered an electrifying live performance of his classic hits, including "Love Calls," "I Can't Stop Loving You," "Share My Life," "Why Would You Stay," "Heaven" and "You're On My Mind," along with new favorites from his PROMISE TO LOVE album, including the dynamic, chart-topping singles, "It's You" and "Nobody" and the title track, "Promise to Love."