Saxophonist Reggie Codrington Re-Releases Holiday CD "Christmas with Pops" | Available NOW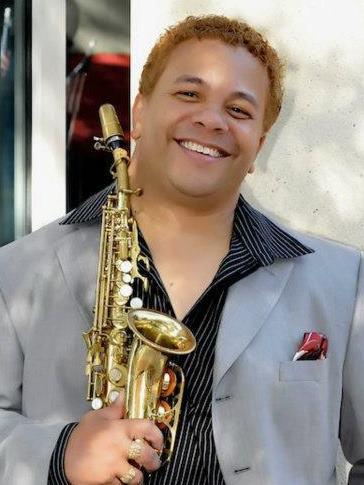 Contemporary Jazz Sensation, Reggie Codrington Re-Releases 'Christmas With Pops'
Impact Artist Media is thrilled to announce the re-release of the, 'Christmas With Pops' album from jazz saxophonist, Reggie Codrington.
'Christmas With Pops' is available on iTunes, Amazon, CDbaby, and all other digital outlets.
COLUMBIA, S.C. – Nov. 24, 2015 – PRLog — Originally released in 2008, 'Christmas With Pops' is a timeless album and the perfect addition to your holiday music collection. The album delivers ten great Christmas standards, including, 'Winter Wonderland', 'I Saw Mommy Kissing Santa Claus', 'Let It Snow', 'Silent Night', 'The Christmas Song', 'Rudolph, the Red Nosed Reindeer', 'Santa Claus Is Coming to Town', and more. The songs are all time favorites for many musicians and Reggie is no exception. He explains, "I wanted to bring in the holiday season with a Christmas album that everyone can enjoy. These are songs that I grew up listening to and loved, because they brought me so much joy as a child, I wanted to do the album with my dad."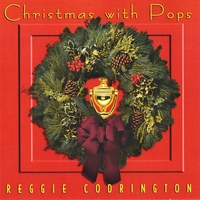 Reggie Codrington is the son of the nationally known musician and bandleader Ray Codrington, who played with numerous soul legends, including Little Richard, Gladys Knight, and the late Jackie Wilson. With the success of his album, titled 'Always In Motion' (released January of this year), and countless performances that have earned him thousands of devoted fans, Reggie is without a doubt, one of the most popular saxophonists on the scene today. His talent has lead him to share the stage with notable artists such as, Kim Waters, Ramsey Lewis, Kevin Toney, Frankie Beverly and Maze, and Charlie Wilson, to name a few.
While the Fayetteville, North Carolina native may be new on some people's radars, he is actually no stranger to music. Reggie has been performing and recording for over a decade, with nine previous albums to his credit, several of which are under the name Reggie C. The towering company he keeps powerfully confirms Reggie Codrington's emergence in contemporary jazz circles. His latest album titled, Always in Motion, features #1 recording artist NILS' (who produced the project, composed some of these wildly infectious pieces, and lends his slick guitar, bass, keyboards and drum programming), to keyboard master Jeff Lorber, and the late, great R&B/jazz drummer icon, Ricky Lawson. Even more impressive is the glorious father/son horns of Reggie and his trumpeter dad Ray, whose tandem magic drives the emotion of most of the tracks.
Since the release of his last album in 2012 titled, 'Vicarious Experience', Reggie Codrington has enjoyed a true whirlwind of activity and performances in a multitude of events at many of the city's upscale clubs, restaurants (including a seven year stint at The Hilltop House and four years at The Trio Café), and the Highland Country Club. In 2010, he performed in the city at an event called Stone Soul Picnic, opening for renowned urban sax great Kim Waters.
Reggie's jazz rendition of the classic songs on 'Christmas With Pops' serves up an unforgettable performance. Each tune on the album is delivered with the warmth that embodies the holiday season.
Learn more about Reggie Codrington at http://www.reggiecodrington.com or via his EPK at, http://reggiecodringtonepk.com, and follow him on Facebook and Twitter.