A Cappella Group Sweet Honey In The Rock Releases New Single "IDK, But I'm LOL!" | New Album "#LoveInEvolution" Coming Jan. 22nd, 2016
by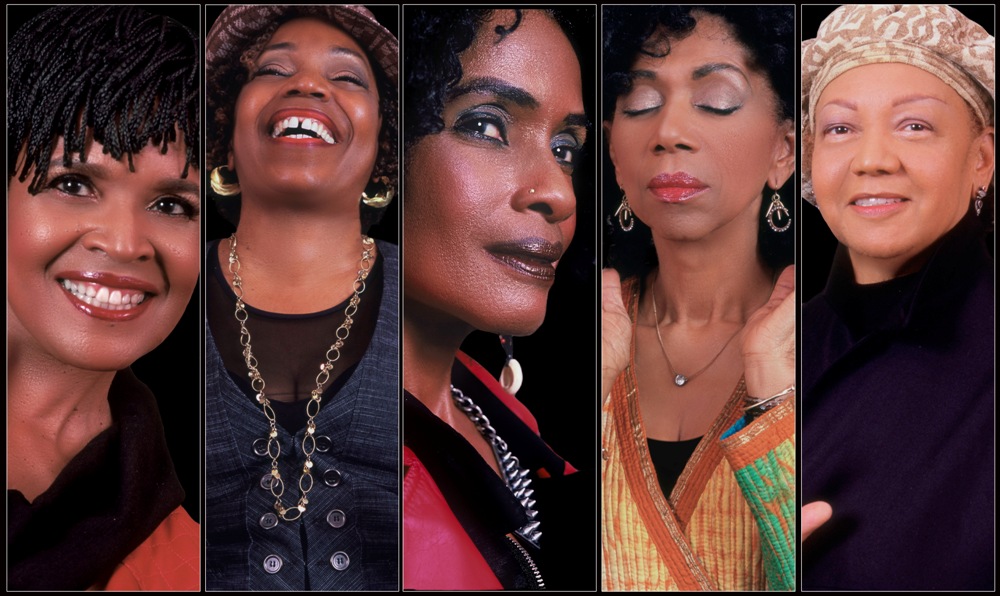 Celebrating Over 40 years in Music and Entertainment,
GRAMMY®-Nominated and Multiple Award-Winning A Cappella Group Sweet Honey In The Rock Releases New Album, #LoveInEvolution January 22nd, 2016
Group's New Single, "IDK, But I'm LOL!" – Available on iTunes and Amazon
and New Lyric Video Available on YouTube
(Washington, DC – November 23, 2015) – Celebrating over 40 years in music and entertainment, GRAMMY®-nominated and multiple award-winning a cappella group, Sweet Honey In The Rock will release their 24th album, #LoveInEvolution on January 22, 2016 on SHE-ROCKS 5, Inc./Appleseed Recordings.
#LoveInEvolution features 14 songs and is produced by group member, Nitanju Bolade Casel. Staying true to the Sweet Honey In The Rock tradition of soul, jazz, blues, spirituals, gospel and African chants, the album is the group's first studio release in nine years. #LoveInEvolution is an eclectic mix of new original songs and covers of a few popular classics.
The new single, "IDK, But I'm LOL" offers a jubilant message of encouragement to continue to live in the realm of possibility. The single is available on iTunes and Amazon. The lyric video for the single is also available (see all links below).
Sweet Honey In The Rock will close out their 2015 performance season with a series of their traditional holiday concerts titled, SWEET HONEY IN THE ROCK: CELEBRATING THE HOLYDAYS at the University Congregational United Church of Christ in Seattle, WA (Saturday, December 5); Newmark Theater in Portland, OR (Sunday, December 6); Lied Center of Kansas in Lawrence, KS (Friday, December 11); Annenberg Center-Zellerbach Theatre in Philadelphia (Saturday, December 12); and Strathmore Hall in Bethesda, MD (Sunday, December 13).
Embarking on a new chapter in their musical journey, Sweet Honey In The Rock now includes four core vocalists—Louise Robinson, Carol Maillard (both founding members) Nitanju Bolade Casel, and Aisha Kahlil—plus Shirley Childress (an American Sign Language Interpreter who has been performing live with the group since 1981). For the year-end seasonal holiday concerts, bassist Romeir Mendez will be featured as a special guest musician.
www.AppleseedMusic.com
www.sweethoney.com
GWENDOLYN QUINN