FREE DOWNLOAD! Brandon Williams | "Silent Night" feat. Allyn Johnson | TAKE A LISTEN!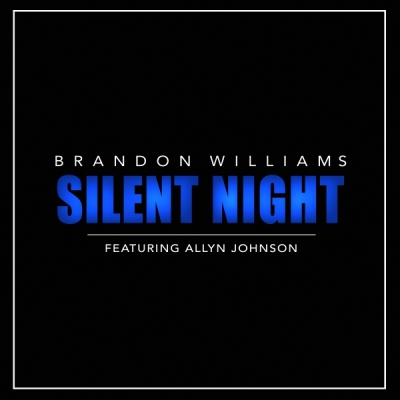 Grammy Nominated Detroit producer Brandon Williams Releases His Final Gift of 2013
LISTEN TO "SILENT NIGHT" BELOW!
Detroit – Grammy Nominated Musician and Producer Brandon Williams is embarking on a journey to bring quality music back to the forefront and back to the masses. After releasing his successful EP, "Christmas Card" featuring the likes of Frank McComb, Onaje Allan Gumbs, and Farnell Newton, Williams brings us his rendition of "Silent Night" featuring Allyn Johnson on piano and himself on all other instruments. Williams is making the song available as a FREE DOWNLOAD.
Produced & Arranged by Williams, "Silent Night" is a very familiar holiday classic that we all know and love, but have never quite heard in this way. It's a very soulful blend of jazz and R&B. Williams says, "I've released a few songs this year along with the EP (Christmas Card), but I just want to leave people with a little something extra this year. I want to give a very special gift to the world. My music is my heart, and what better to give someone than your heart?" 
Williams, a direct protégé of Grammy and Billboard super producer Michael J. Powell, is a powerhouse of musical knowledge and ability. His talents include production, arranging, engineering, and playing more than 15 instruments. He was named 2012 Entertainer of the Year and 2013 Drummer of the Year by the Detroit Black Music Awards, nominated for a Grammy in 2009 for Vickie Winans' "How I Got Over", and was also featured in the Who's Who In Black Detroit as one of the "Men To Watch" in 2010.
As a producer, Brandon has lent his hand to such artists as Vickie Winans, Jadakiss, Janet Jackson, J. Dilla, Gene Dunlap, Bilal, Pharoahe Monch and more. As an artist, he has performed and toured with some of the industry's finest including Robert Glasper, Kim Burrell, Jaguar Wright, Kelis, Talib Kweli, and Jay Electronica just to name a few. Along with national tours, Brandon has also graced the stages of all of Detroit's premier venues and clubs including The Fox Theatre, Chene Park, Freedom Hill, Detroit Opera House, Hart Plaza, Music Hall, and Bakers Keyboard Lounge.
www.twitter.com/bwilliamsmusic_