Grammy Award Winner Bonnie Pointer Is Back With New Album "Like A Picasso" | Coming July 26th, 2011
by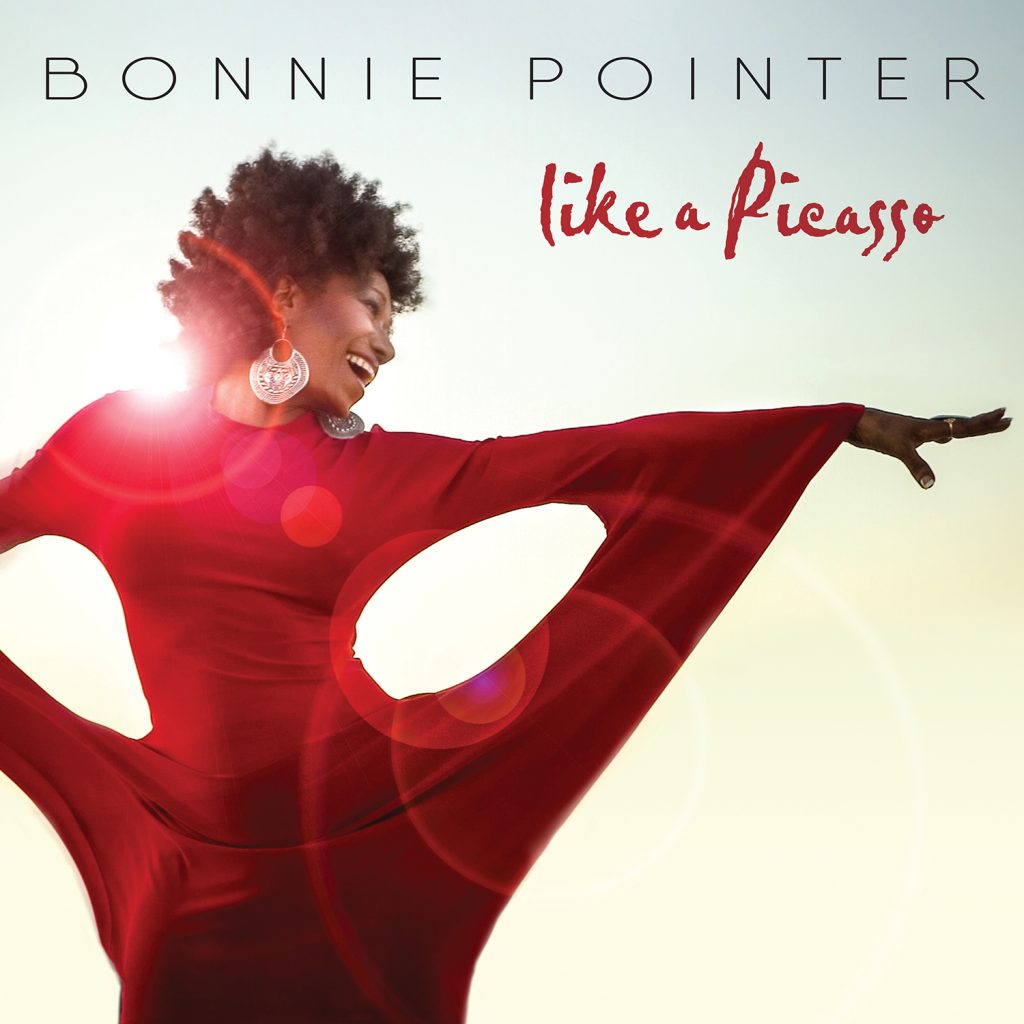 Grammy Award Winner Bonnie Pointer Releases "Like A Picasso" – Promo Partner Tune Syndicate Tags Airplay Direct for Radio Debut
Bonnie is back! Due for release on July 26, 2011, her first album in years offers a palette of fourteen Soul, Americana, Pop, Rock, and Gospel Tunes.
Los Angeles, CA, July 19, 2011 –(PR.com)– After a lengthy hiatus from recording, in December 2008, Bonnie Pointer contacted long time friend David Williams at Melrose Mastering in Hollywood, and joining forces with writing/producing partners Lloyd Poe and Robin Taylor, immersed herself in what was to become "Like A Picasso." Experimenting with a new feel and sound, the album resulted in some of Bonnie's most versatile performances to date.
From the complex production of the title track, to the yearning, streamlined "You Will" and "Ghost of 1 95," to the poignant "Genius of My Heart," and the uplifting first single, "Strangest Day," "Like A Picasso" is a journey through the soulful depth that is Bonnie Pointer.
Recently, Bonnie also recorded "Just Cried Tear" written by June Nelson for Monte Hellman's film, "Road To Nowhere," which won the Special Lion (Career) Award at the 2010 Venice Film Festival. She also composed music for the feature film "Heavenly Bodies" for which she performed the songs "Heaven" and "The Beast In Me" for the film's soundtrack.
Since returning from a European Tour in 2008, Bonnie has performed in several Gay Pride Festivals and at Hard Rock Cafés. Last summer, she joined her sisters on stage at the Greek Theater, performing together for the first time in over 15 years and is now set to appear on the Discopalooza Tour with domestic and international dates, while continuing to perform as part of The Pointer Sisters.
A prolific songwriter, through the years Bonnie has written innumerable songs for herself as well as other performers, including Marvin Gaye, Diana Ross, Smokey Robinson and Sly Stone. More recently, she also worked with Jody Watley, Sylvester, and Gloria Gaynor. She won the Tokyo Music Festival Award with a song that she and sister Anita wrote for Stevie Wonder.
"We're thrilled to be partnering with AirPlay Direct in bringing Bonnie Pointer's 'Like A Picasso' to radio. We believe that the online service's alternative approach to promotion is in line with the many current shifts in the music industry, and are confident that AirPlay Direct's outreach and exposure will provide meaningful support for our overall campaign," says Marina Muhlfriedel of Tune Syndicate Syndicate, Marketing and PR Consultant to Norman Winter Associates/PR in association with Global Access Advisors.