El DeBarge Releases New Album "Second Chance" (2 CD Set – Coming Nov. 30th, 2010)
by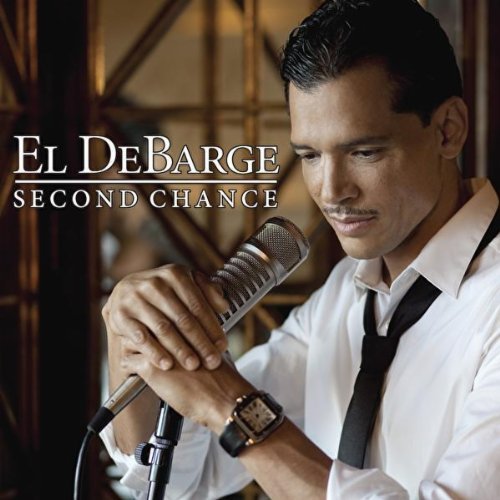 THE "VOICE OF LOVE" RETURNS WITH DOUBLE DISC: 13 NEW SONGS, FEATURING FAITH EVANS, 50 CENT, FABOLOUS AND MORE, PLUS BONUS CHRISTMAS COLLECTION
On November 30, Geffen Records will release El DeBarge's long-awaited fifth solo album, his first in 16 years, 'Second Chance.' Soulful, sleek and deeply romantic, 'Second Chance' will be released as a two disc set: 13 sensational new songs plus three bonus Christmas tracks. One additional Christmas song will be available exclusively through iTunes. The first single, "Lay With You" featuring Faith Evans, is now available through iTunes.
'Second Chance' tells El's story of redemption, which followed a period of personal turmoil for the immensely talented singer and songwriter. "I want the world to know that everybody deserves a second chance," says DeBarge.
Check out Our Interview with Mr. DeBarge on T.U.M.S. by Clicking HERE!
Co-executive produced by Ron Fair and Pete Farmer, 'Second Chance' features collaborations with Faith Evans ("Lay With You"), 50 Cent ("Format"), and Fabolous ("5 Seconds"). It also unites El DeBarge with some of music's most notable hitmakers, including co-writing and co-production by Babyface, Jimmy Jam and Terry Lewis, Mike City, Michael Angelo, Mischke, and the Avila Brothers.
'Second Chance' brings the "voice of love" back to loyal fans and introduces the tender falsetto to a whole new generation. Of the album's sound, Debarge says, "It's joyful. You'll laugh with me, you'll cry with me. All of it is feel-good music; the classic El DeBarge sound. Up-tempo tracks, slow ballads and full of harmonies."
On November 10, El DeBarge will perform at the Soul Train Awards and kick off a promotional tour leading up to the release of 'Second Chance.' He will also release various webisodes that document the making-of the record. Stay tuned for more updates.
'Second Chance' Disc 1 Tracklist:
1). "Lay With You" feat. Faith Evans
2). "Heaven"
3). "Close To You"
4). "Format" feat. 50 Cent
5). "When I See You"
6). "How Can You Love Me"
7). "Serenading"
8). "5 Seconds" feat. Fabolous
9). "Joyful"
10). "Sexy Lady"
11). "Sad Songs"
12). "The Other Side"
13). "Second Chance"
'Second Chance' Christmas Bonus Disc 2 Tracklist:
1). "Silent Night"
2). "Christmas Without You"
3). "Heart Full of Love"
El DeBarge on the Web:
http://ElDeBargeMusic.com
http://twitter.com/eldebarge
http://www.facebook.com/ElDeBarge