Ruben Studdard | Christmas In Your Arms (New Holiday Single – Coming Dec. 8th, 2009)
by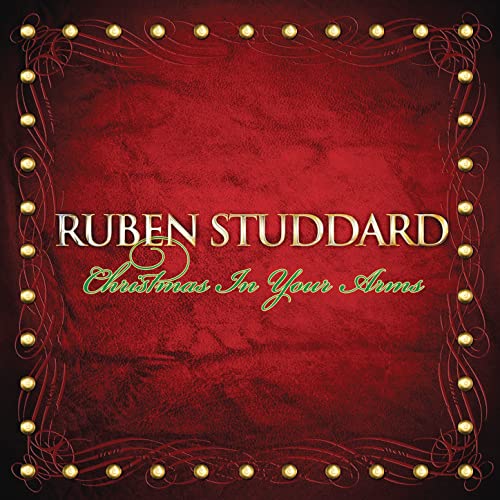 RUBEN STUDDARD WANTS TO SPEND "CHRISTMAS IN YOUR ARMS"
"Christmas in Your Arms" Out December 8 Via All Digital Retail
"I don't care about the weather," Ruben Studdard sings on his new holiday single. "It's whether I spend Christmas in your arms." The soulful singer brings the romantic theme of his newest album 'Love IS' (Hickory Records/19 Recordings) home with a song sure to be played wherever lovers find themselves this holiday season.
The song, produced by John Jackson (who also produced four tracks on 'Love IS,' including the yearning "Song For Her"), follows the radio hit "Don't Make 'Em Like U No More" and will be available digitally on December 8th, just in time to play while trimming the tree with that special someone. This year especially, Ruben knows that the holiday spirit isn't about presents. As he says in "Christmas In Your Arms," it's about "the precious gift of love you've given me."
That's a sentiment true to the gospel Ruben Studdard grew up singing, And what better time than Christmas to hear it?
Ruben Studdard On The Web:
http://www.rubenstuddard.com/
http://www.myspace.com/rubenstuddard
http://www.imeem.com/rubenstuddard
Twitter: @rubenstuddard