Ledisi | Turn Me Loose (Coming Aug. 18th, 2009)
by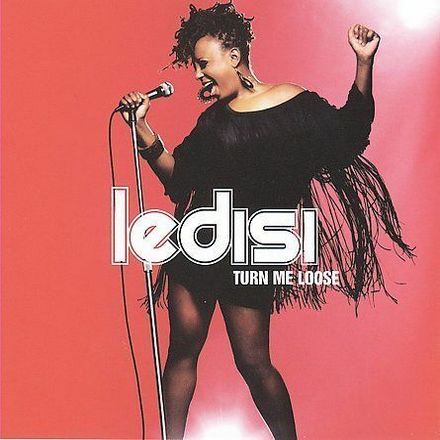 Ledisi to Release New Album "Turn Me Loose" on Aug. 18th, 2009
Listen to Single "Alone"!
Soul singer/songwriter Ledisi promises to keep it "raw, spiritual, uninhibited, and aggressive, and tell it all" with her new album 'Turn Me Loose' (out Aug 18th on Verve Forecast). 2007 GRAMMY Best New Artist nominee Ledisi (rhymes with legacy) took the world by storm with her chart-topping Verve Forecast debut 'Lost & Found', but says the new record is all about "the desire to be free and embrace change."
Ledisi wrote and produced along with an all-star cast of producers of Jimmy Jam & Terry Lewis, Raphael Saadiq, Chief Xcel, Chucky Thompson, Ivan and Carvin, Lorenzo Johnson, Fyre Department, and 'Lost & Found' producer Rex Rideout to give her that "freedom sound" she was looking for, something she's already known to bring to her live performances.
Though many have praised Ledisi's sound, "a mix of contemporary urban, but her training and love of classic jazz and R&B show through, and her love of scatting has become signature," (LA Times, 2/6/08), she says 'Turn Me Loose' was heavily inspired by listening to the raw soul/funk music of Buddy Miles' 'Them Changes' over and over again for two months. "I cried when I first heard this album in 2008. I cried because I heard and felt the pain, the spirit in his voice it moved me. I wanted that freedom I heard in his voice. I wanted to scream and give my all without thinking," she explains adding, "I studied Buddy's life and his music, which led me back to Mr. Jimi Hendrix, Mr. Prince, Mr. Sly, Mr. Fela Kuti and Mr. James Brown. I heard FREEDOM in their music." Of the fourteen tracks on 'Loose', Ledisi wrote or co-wrote all but the cover of Buddy Miles' "Them Changes."
Ledisi will preview songs from 'Turn Me Loose' on the road this summer including July 4th at the Essence Music Festival.
Ledisi's 2007 major label debut 'Lost & Found' garnered the Bay Area resident two GRAMMY nominations including Best New Artist. The recognition led to a series of high-profile appearances in 2008 including performances at the JVC and Monterey Jazz Festivals and the Essence Music Festival where she performed with Patti LaBelle, a role in the George Clooney film Leatherheads, a song in the Tyler Perry film Meet The Browns, a performance with Prince at Coachella and on the Tonight Show, and a BET award nomination. Her powerhouse voice and stories of everyday struggles and triumphs have made such a strong connection with fans.
ThinkTank