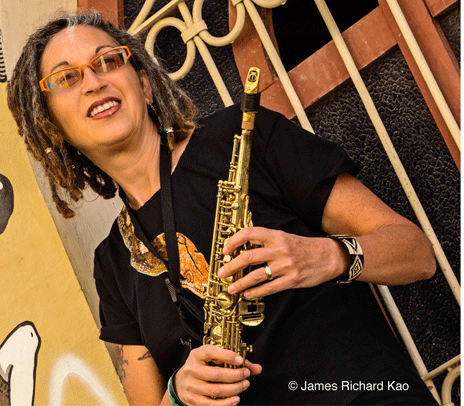 Who is 'Sweet' Sue Terry?

"I'll Take Female Saxophonists for 600, Alex."

She's been described as "formidable" (Ray Barretto), "remarkable" (National Public Radio), a "saxophone master" (Dr. Billy Taylor), "simply extraordinary" (Die Wahrheit, Berlin, Germany), and a "superwoman of jazz" (Hartford Courant). A former protégée of Jackie McLean, she recently made the bold move to give up alto saxophone—the horn that made her reputation—in order to focus exclusively on soprano and clarinet. She's also published two non-fiction books and holds eight USKSF Championship Tournament gold medals in taiji quan kung fu.