Jazz Up Your Autumn: Best Jazz Albums for the Autumn Season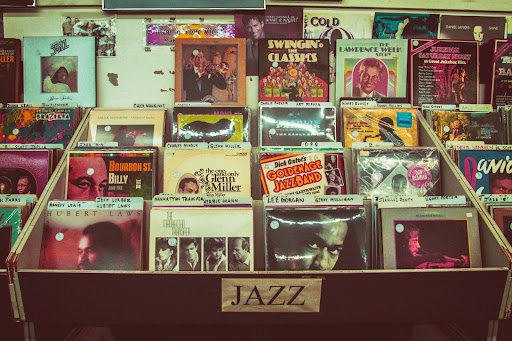 Jazz Up Your Autumn: Best Jazz Albums for the Autumn Season
Are you hunting for a perfect jazz album to add to your autumn playlist? Read on and discover top-rated jazz albums guaranteed to help you enjoy the ultimate thrill ride during autumn.
Top Jazz Albums of the Autumn
Autumn is the most beautiful time of the year, and nothing reminds us of this season like a smooth piano jazz playlist. Not only is jazz calming and peaceful, but it's also an excellent way to soundtrack your autumn and ensure you have a more fun-filled life throughout this season. We have compiled a list of the top jazz albums that will capture your heart and make autumn brighter. So dig right in.
Our Top Picks
This table presents a collection of iconic albums, featuring details such as the Album Name, Artist/Band, Label, Producer, and Length of each album. From Chet Baker's soulful "Chet Baker Sings" to Herbie Hancock's groundbreaking "Thrust," these albums showcase a diverse range of musical talent and styles.
Album Name

Artist/Band

Label

Producer

Length of the Album

Chet Baker Sings

Chet Baker

Pacific Jazz

Richard Bock

43:55

Sinatra at the Sands

Frank Sinatra

Reprise

Sonny Burke

76:03

Getz/Gilberto

Stan Getz and João Gilberto

Verve

Creed Taylor

33:46

Heavy Weather

Weather Report

Columbia

Joe Zawinul, Wayne Shorter and Jaco Pastorius

37:50

Waltz for Debby

The Bill Evans Trio

RLP-399/Riverside

Orrin Keepnews

65:29 (CD reissue)

38:29 (original LP)

Night Train

Oscar Peterson Trio

Verve

Norman Granz

67:40 (1997 CD re-release)

44:08 (original release)

Thrust

Herbie Hancock

Columbia

Herbie Hancock and David Rubinson

38:49
Below, we will delve into the details of each album, offering insights into their artists, labels, producers, and their best songs.
Chet Baker Sings – Chet Baker
The unforgettable Chet Baker Sings will undoubtedly get you in the autumn vibe. Released by Pacific Jazz Records in 1954, the album was inducted into the Grammy Hall of Fame in 2001. There is nothing like listening to Chat's tender and beautiful voice in the autumn season. Some of the songs you'll enjoy listening to in this West Coast vocal jazz include:
"My Funny Valentine" – written by Richard Charles Rodgers and Lorenz Milton Hart
"Look for the Silver Lining" – written by Jerome David Kern Buddy DeSylva and George Gard "Buddy" DeSylva
"Like Someone in Love" – written by George Gard "Buddy" DeSylva and Jerome David Kern
"Time After Time" – written by Julius Kerwin Stein (Jule Styne) and Sammy Cahn
Sinatra at the Sands – Frank Sinatra
If you are a fan of vocal jazz mixed with traditional pop, listening to this 1966 album will brighten up your autumn weekends. It was recorded live with William James Count Basie and his orchestra in the Las Vegas-based Copa Room. What's more? The musical legend and cultural icon Quincy Jones conducted and arranged the live album.
Sinatra at the Sands contains loads of definitive readings of the tunes associated with Frank Sinatra. This includes:
"Fly Me to the Moon"
"Come Fly with Me"
"My Kind of Town"
"Angel Eyes"
Because of the force of Quincy Jones' arrangements and the Count Basie band's playing, this album holds some of the popular renditions of songs that Sinatra recorded and performed numerous times. Sinatra's brilliant and entertaining banter with the audience in the middle of songs is just pure magic.
Getz/Gilberto – Stan Getz and João Gilberto
This jazz and bossa nova album is just pleasing to the ears, timeless and uplifting. Getz/Gilberto propelled the relaxed style of samba bossa nova worldwide. It was included in Vibe's and Rolling Stone's Best Albums of All Time list. Getz/Gilberto also received the Album of the Year award at the 1965 Grammy Awards.
"The Girl from Ipanema" is the opening track and sets the tone for this masterpiece album. Só Danço Samba is a great jazz tune with a tempo of 83 beats per minute, while O Grande Amor is smooth and mellow.
The fun doesn't end there. Para Machuchar Meu Coracao has a smooth presentation that can help you relax and have a stress-free autumn, like playing at a 5 pound deposit casino UK. Gambling platforms that you can find at this link:
https://www.slotozilla.com/uk/minimum-deposit-casino/5-pound allow you to enjoy an exhilarating gaming experience without breaking the bank. With a £5 minimum deposit mobile casino, players only have to fund their gaming accounts with £5, and they will receive a cash bonus that can range from £20 to £80. But wait, there's more, as you can get free rounds and free spins at live dealer games and table games.
Heavy Weather – Weather Report
Since "Mysterious Traveller" was released in 1974, the Weather Report band is considered the brilliant master of jazz fusion. What sets Heavy Weather apart from the group's previous albums is the presence of John Francis Pastorius II (Jaco Pastorius) on bass guitar. His playing and tone blend well with the rhythms of the Manolo Badrena and Alex Acuña percussive unit.
Not only did Zawinul produce this album, but he also orchestrated it. But Shorter and Pastorius did some additional production while Ron Malo engineered it. DownBeat magazine gave the album a 5-star review, and the readers of that publication voted Heavy Weather as the best jazz album of the year.
The opening track, "Birdland", has a melodic, catchy tune that made it an instant hit. "The Juggler" mixes mechanical melodies and a martial snare pattern, while "Rumba Mamá" is a live percussion and a cappella.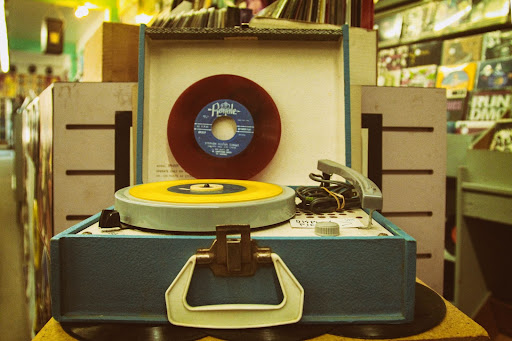 Waltz for Debby – Bill Evans & His Trio
Released in 1956, Waltz for Debby is one of the best-sounding live jazz albums in the Evans canon. Evans was a romantic player, which is evident in songs such as "Detour Ahead" and "My Foolish Heart".
The rhythmic intensity Evans displayed as a sideman is revealed in "Milestones." Each trio got plenty of solo time, but the piano work by Evans is the polestar throughout the album. While the trio constantly stays in communication with each other, their most stunning interplay is in the tune "My Romance" after Evans' impressive opening moments introducing the changes. You can celebrate the beauty of autumn while listening to this canonical jazz classic that memorialised Scott LaFaro, one of the best bassists of the era.
Night Train – Oscar Peterson Trio
Oscar Peterson Trio's Night Train is a classic jazz album produced by Norman Granz and released by Verve Records in 1963. The track "Night Train" reveals Peterson's impressive capability of balancing musical innovation with popular appeal, demonstrated throughout this album. Peterson used the basic elements of diminuendo and crescendo and brilliantly arranged sections to perfectly set off the parts, turning this album into a minor masterpiece.
Future Canadian star Diana Krall stated that listening to the Night Train album inspired her to become a jazz pianist. Linda May Han Oh also reported that she started playing upright bass after listening to the album.
Thrust – Herbie Hancock
This 38-minute jazz-funk album by Herbie Hancock was released in 1974 on Columbia Records. The album combines jazz rock, soul, funk and African rhythms. Thrust's rhythm, improvisation and vibe have inspired lots of young artists.
The album debuted in 13th position on the Billboard 200 chart and bumped up to number two second on the Top Soul Albums by Billboard magazine. It's the second album featuring the Headhunters: Percussionist Bill Summers, drummer Mike Clark, bass guitarist Paul Jackson and saxophonist Bennie Maupin.
Final Thoughts
The autumn season creates magic since it conjures up memorable images of gatherings with family and friends to enjoy great meals, holiday festivities, and rich colours. However you decide to spend your autumn, adding jazz to this beautiful season is the best thing you can ever do. Listening to these albums is an excellent way to relax and embrace the colours of nature that autumn brings.