Saxophonist Ron Blake to Release First New Album in 15 Years "Mistaken Identity" on Oct. 13th, 2023 | WATCH VIDEO EPK!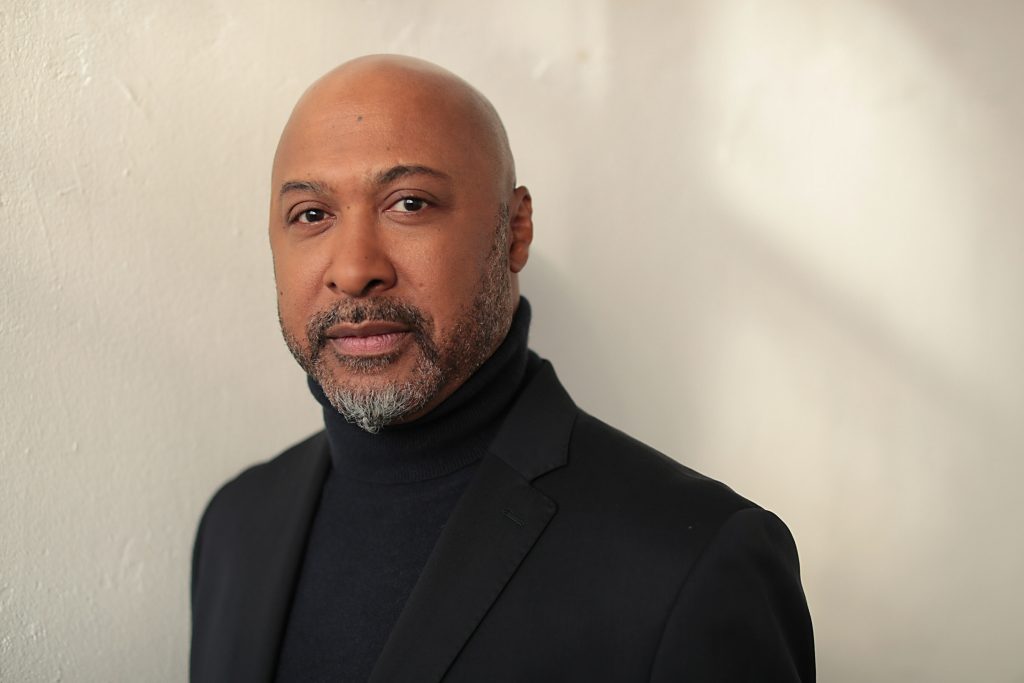 Saxophonist Ron Blake Releases His First New Album in 15 Years with "Mistaken Identity," Due October 13
Ron Blake's first album in 15 years is a collaboration with longtime friend and creative partner guitarist Bobby Broom, who produced the album and is part of the highly intuitive quartet heard on the disc (with Nat Reeves or Reuben Rogers on bass, Kobie Watkins on drums). Another key factor is the heartfelt inclusion of songs by jazz legends who have played important roles in Blake's personal life as well as his career–from Sonny Rollins and Benny Golson to Johnny Griffin, Duke Pearson, and Bobby Broom.
RICHMOND, Calif., Aug. 23, 2023 /PRNewswire-PRWeb/ — Ron Blake marks his return to the recording studio after 15 years' absence by reuniting with an old friend for the October 13 release of "Mistaken Identity" on his own label 7tēn33 Productions. The tenor and baritone saxophonist partners for the record with esteemed guitarist Bobby Broom (who also serves as producer), enlisting as well a superb rhythm section with bassists Nat Reeves or Reuben Rogers and drummer Kobie Watkins on a smart, heartfelt collection of nine tracks that include band member originals, a standard or two, and compositions by jazz greats that have personal meaning for Blake.
Recorded in two sessions—in 2018 and 2021, pre- and post-pandemic—"Mistaken Identity" is something of a sampler platter that reintroduces Blake to the jazz-listening public. Best known for his nearly 20-year membership in the Saturday Night Live Band and his work in the Grammy-winning Christian McBride Big Band, Blake nevertheless "suffers from a case of mistaken identity because he is underrepresented as the leading tenor saxophone stylist that he is," writes Broom in the liner notes. "This album makes for an almost undeniable suggestion that all this should finally change."
'Mistaken Identity' is the culmination of my efforts to be true to myself in the creative process. Paying homage to those I admire and who have supported me on my journey is a great point of reference in my recordings.
The music on the album bears out Broom's strong words. Blake offers a stunning slow burn on the opener, Duke Pearson's "Is That So?"; suffuses Broom's "No Hype Blues" with soulful flavor; puts elegant tenderness into Johnny Griffin's "When We Were One" and his own "Grace Ann" (the latter with a beautiful open tone on baritone sax); and delivers the Benny Golson standard "Stablemates" with seasoned wisdom. He also pays tribute to his Caribbean roots with the calypso title track, a tune by his fellow Virgin Islander Victor Provost, and tips his hat to his idol Sonny Rollins with the saxophone colossus's "Allison."
Key to the album is the profound chemistry between Blake and Broom. The saxophonist and guitarist have collaborated for more than a quarter century, and here they show their hand-in-glove understanding of each other's ideas and techniques. Add in the support of a superlative rhythm section, and "Mistaken Identity" truly brings Blake's gifts as a bandleader into sharp and unmistakable relief.
Ron Blake was born September 7, 1965 in Santurce, a district of San Juan, Puerto Rico. He grew up in St. Thomas, U.S. Virgin Islands, with a father who loved jazz, and passed that passion down to the youngest of his four children. First trying his hand at guitar as an 8-year-old, Blake by 10 had settled on the saxophone, playing alto at school. By 14 he'd come far enough on the instrument to attend Michigan's famous Interlochen Arts Camp for three straight summers.
His success in the Arts Camp led Blake to enroll at Interlochen's Arts Academy, where he completed his last two years of high school before attending Northwestern University in Evanston, Illinois. It was in nearby Chicago where Blake encountered and began working with Bobby Broom, who after initial success in New York had established himself on the Windy City's fabled jazz scene.
Aside from a brief return to St. Thomas, Blake remained in Chicago until 1990, when he took a position at the University of South Florida; two years after that, he made his way to New York and found himself in the quintet of the young trumpet prodigy Roy Hargrove. He also worked with Art Farmer, Me'shell Ndegeocello, and the multicultural ensemble Yerba Buena, as well as releasing his debut album as a leader, "Up Front & Personal," in 2000. (He made three more albums in the 2000s for the Mack Avenue label.) In 2005, an audition with the Saturday Night Live Band led to Blake's landing his own seat in NBC Studio 8H; he's been at SNL ever since, taking home multiple Emmys in the process.
In addition, Blake has earned three Grammys as a member of the Christian McBride Big Band; been a regular member of the Mingus Big Band and Love Rocks NYC House Band; taught for over 15 years at the Juilliard School; completed a master's degree in jazz studies at NYU; and founded the Caribbean Jazz Institute at the Snow Pond Center for the Arts in Sidney, Maine.
"'Mistaken Identity' is the culmination of my efforts to be true to myself in the creative process," says Blake. "I have always maintained that paying homage to those I admire and who have supported me on my journey is a great point of reference in my recordings. This by no means limits my viewpoint and output to what is traditional or considered past tense, but more so an effort to celebrate the timelessness of so many great artists who made it possible for me to explore and create this great and varied form of music in the present."
Ron Blake will be performing a CD release show at Dizzy's, New York City, on Wednesday 11/1 with Bobby Broom, guitar; Reuben Rogers, bass; and Kobie Watkins, drums.
Photo Credit: Thorsten Roth
SOURCE Terri Hinte Public Relations