Canadian Record Label Justin Time Records Celebrates 40th Anniversary w/Release of Compilation "40 Years of Justin Time Records" (Coming Soon) | LISTEN!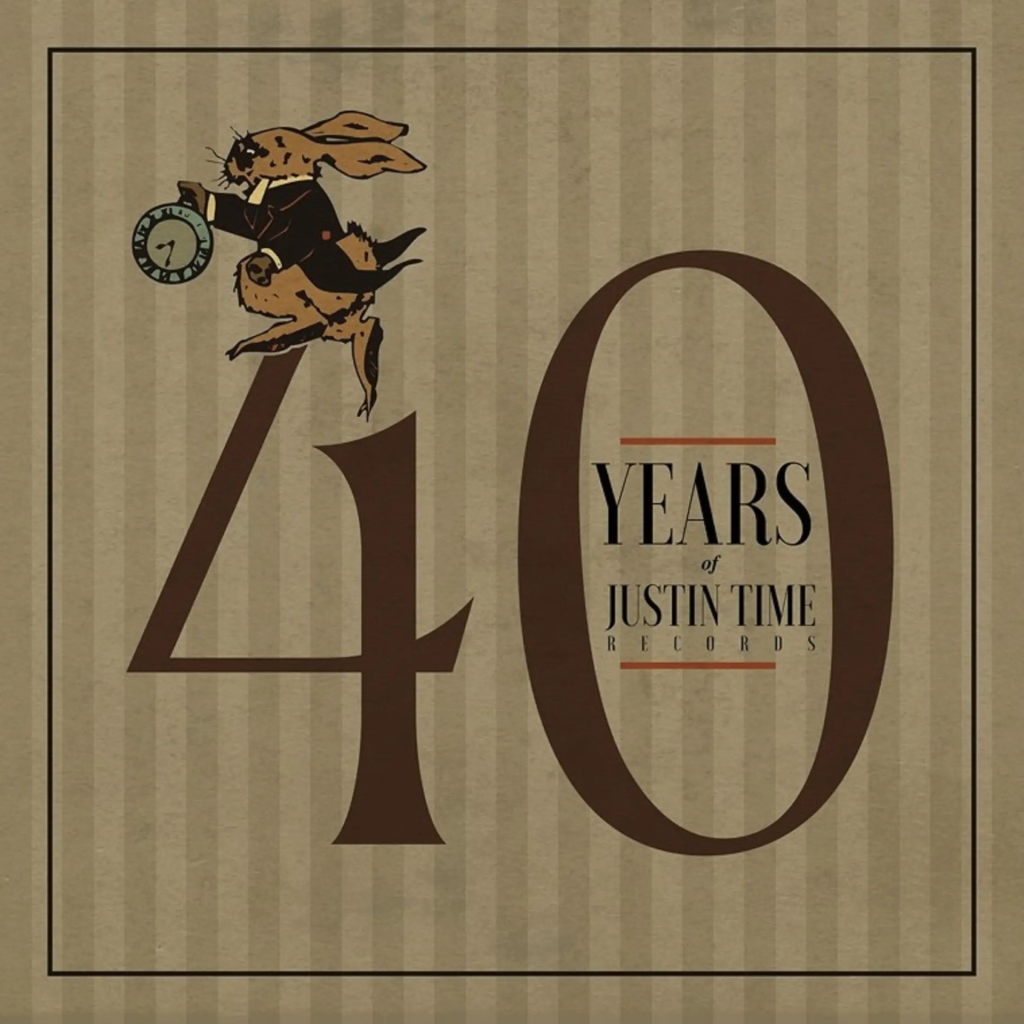 Long-running Canadian Jazz, Blues & Gospel Label Justin Time Records Celebrates 40th Anniversary
Shares 40 Years Of Justin Time Records Selections From Over 600 Recordings
Today, the long-running Canadian jazz, blues and gospel label Justin Time Records celebrates its 40th Anniversary and releases 40 Years of Justin Time Records, a compilation of 40-songs from quintessential releases past and present.
Founded in Montreal in 1983 by Jim West, Justin Time began its renowned history by releasing the first recording from jazz pianist and 2023 Canadian Music Hall of Fame Inductee Oliver Jones. Now 40 years later with over 600 recordings released by some of the finest musicians in the world, Canada's premiere jazz, blues and gospel label celebrates this milestone as an homage to the passion and diversity that are the cornerstones of the label. The Anniversary Collection features selections from the label's roster past and present, including Oliver Jones, Ranee Lee, the Montreal Jubilation Gospel Choir, Diana Krall, David Murray, Oscar Peterson, Susie Arioli, Frank Marino, Christine Jensen, David Clayton-Thomas, Hank Jones, Halie Loren, Paul Bley and many more.
Label founder Jim West reflects, "It's hard to believe over 40 years have passed since the birth of Justin Time Records and the launch of its first recording, the Oliver Jones Trio 'Live at Biddles Jazz & Ribs.' Over the label's history we are looking at more than 600 album releases with some of the best musicians in the business. It is so important for me to note, and very proudly so, that our first three signings, Oliver Jones, Ranee Lee and Trevor W. Payne and the Montreal Jubilation Gospel Choir are still with us today and great friends with whom we talk daily. Other musical talents such as the late great Oscar Peterson, Kenny Wheeler, Paul Bley, Kenny Werner, Diana Krall, World Saxophone Quartet, Fontella Bass, David Murray, Billy Bang, Susie Arioli, Bryan Lee, Matt Herskowitz, Carol Welsman, Dave Van Ronk, Rob McConnell, David Clayton-Thomas, Frank Marino and Hank Jones amongst many others have blessed the label with their talents. Added to this list are a new generation of artists such Emma Frank, Katherine Penfold, Halie Loren and Laura Anglade to name a few. How lucky we have been."
In 2016, the Montreal International Jazz Festival presented Jim West with the Bruce Lundvall Award, named after the late American Blue Note executive and presented to a person from the media or music industry who has made a significant contribution to the development of jazz. In 2018, he received the Builder Award from the Canadian Independent Music Association's CIMA Award, and in 2022 he was appointed a Member of the Order of Canada for his contributions to the Canadian recording industry, and for supporting and championing our country's talent.
Justin Time Records 40th Anniversary Collection Track List:
1. Oliver Jones – Blues For Helene
2. Ranee Lee – I've Got The World On A String
3. Montreal Jubilation Gospel Choir – Goin' Up Yonder
4. Diana Krall – Straighten Up and Fly Right
5. Billy Bang – Reflections
6. Quartango – Androgyne
7. Brian Hughes – Promise You
8. Carol Welsman – What A Fool Believes
9. Lorraine Klaasen – Pata Pata
10. Halie Loren – Waiting In Vain
11. Laura Anglade & Sam Kirmayer – J'aime Paris au mois de mai
12. Jean-Michel Pilc – Your Lullaby
13. Paul Bley – Lucky
14. Susie Arioli – Pennies from Heaven
15. Hank Jones – Pauletta
16. David Murray – Giant Steps
17. World Saxophone Quartet – Hey Joe
18. Brandi Disterheft – Blues For Nelson Mandela
19. Taurey Butler – Swappin' Lies
20. Denny Christianson – Looking for the Back Door
21. Bryan Lee – Louisiana Woman
22. Frank Marino and Mahogany Rush – Red House
23. Emma Frank – Steady
24. Kitt – (I Would Be) Grateful
25. Jeri Brown – The Twelfth of Never
26. David Clayton-Thomas – (You've Made Me So) Very Happy
27. D.D. Jackson – Peace Song
28. Dave Young – OP&D
29. Little Animal! – Twindle
30. Coral Egan – State of Grace
31. Hugh Ragin – An Afternoon in Harlem
32. Hilario Durán – Autumn Nocturne
33. Oscar Peterson – Surrey With the Fringe on Top
34. John Stetch – Autumn In New York
35. Christine Jensen – Day Moon
36. Michael Marcus – The Legend of Hale-Bopp
37. Sonny Greenwich – Bird of Paradise
38. Nelson Symonds – Getting Personal
39. Alex Pangman – When I Get Low I Get High
40. Matt Herskowitz – Tribute to John Coates
CONNECT WITH JUSTIN TIME RECORDS:
Website | Instagram | Facebook | Twitter
Eric Alper