Gospel Singer Lena Byrd Miles Releases New Debut Album "Brand New" | Joins The "Feel Alright" Summer Tour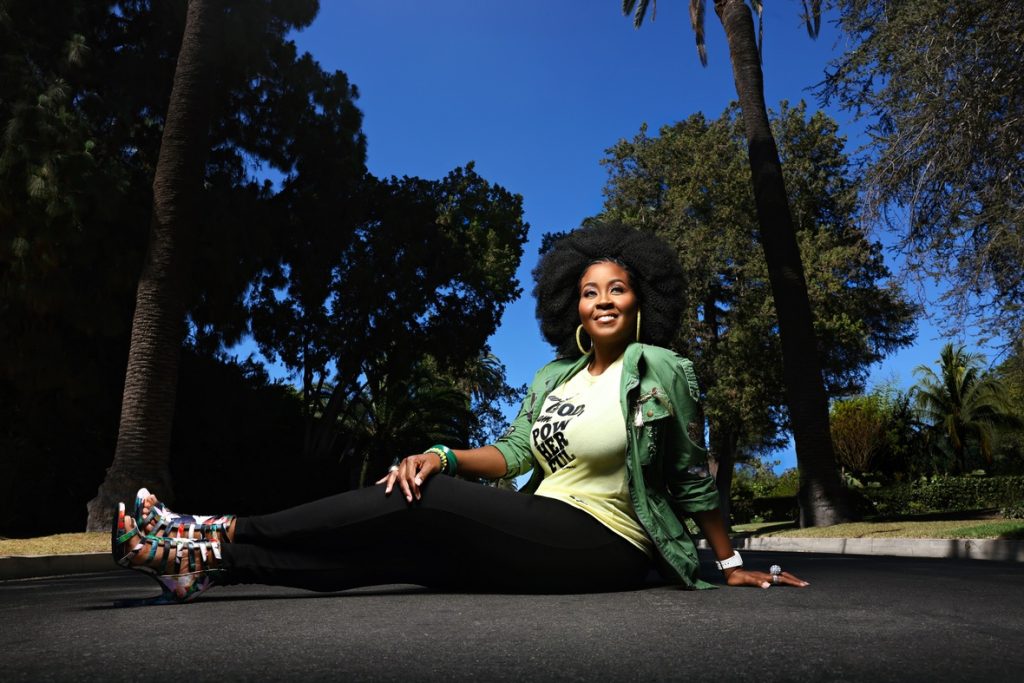 LENA BYRD MILES Releases Debut Album, "BRAND NEW" And Readies To Join ERICA CAMPBELL on The "FEEL ALRIGHT" Summer Tour
After establishing herself as one of the most sought-after vocalists in Contemporary Gospel, LENA BYRD MILES delivered her debut album, "BRAND NEW". The project – released late in 2022, has become a staple in the contemporary Gospel-space. The album was released via My Block Inc. – the independent Gospel imprint led by Grammy Award-winning producer, Warryn Campbell under the SRG-ILS Group label imprint.
"BRAND NEW" is a collection of eleven inspirational songs, each of which showcase Lena's powerhouse vocals and her unique ability to manipulate her voice to evoke the needed emotion – being comfort, motivation or reassurance. Upon pre-ordering the project, fans will receive access to a new, unreleased track from the album, "I'm On Your Side" – a reminder that success is guaranteed to those who firmly put their trust and faith in God. "W.O.W" (Walk On Water), continues to dominate the airwaves and the hearts of many. Lena just received her first Stellar Award nomination, for "New Artist of The Year."
This summer, LENA BYRD MILES will join multi-platinum rising Gospel legend, Erica Campbell, as special guest on her "FEEL ALRIGHT TOUR."
FEEL ALRIGHT TOUR STARRING ERICA CAMPBELL with Special Guest LENA BYRD MILES
7/20/23 Forest Hill Church Charlotte NC
7/21/23 Mount Zion Greensboro Greensboro NC
7/22/23 Greater Shiloh Church Allentown (Easton) PA
7/23/23 Agape Family Worship Center Rahway NJ
7/28/23 APC Morgan Park Chicago IL
7/29/23 Mt. Carmel Church Indianapolis IN
7/30/23 The dReam Center Church of Atlanta Atlanta (Decatur) GA
ABOUT LENA BYRD MILES
One of the most sought-after vocalists in contemporary gospel, Lena's soulful and extraordinary vocal prowess has caught the attention of musicians and artists alike.
Her gift has opened many doors. She has shared the stage with such luminaries as Tye Tribbett, Lalah Hathaway, Deitrick Haddon, Dorinda, John P. Kee, Doobie Powell, the late Thomas "TC" Clay, and more. And she was privileged to sing with the legendary Edwin Hawkins as part of the New Edwin Hawkins Singers—where it all began. More than an artist, Lena is a wife, daughter, sister, friend, and licensed hairstylist with a unique ability to connect with people. Her innate comedic prowess and infectious laugh draw you in, but her compassion for mankind will cause you to appreciate her heart.
By taking the torch of the legendary Hawkins family, Lena is continuing the journey of the rich heritage of Gospel music by representing the new sound of the Bay.
CONNECT WITH LENA BYRD MILES.:
Facebook: The Lena Byrd Miles
Instagram: @LenaByrdMiles
Twitter: @LenaByrdMiles
YouTube: @MyBlockInc
2R's Entertainment & Media PR