Pianist Brian Simpson to Release New Project "Soul Connection" on June 16th, 2023 | LISTEN!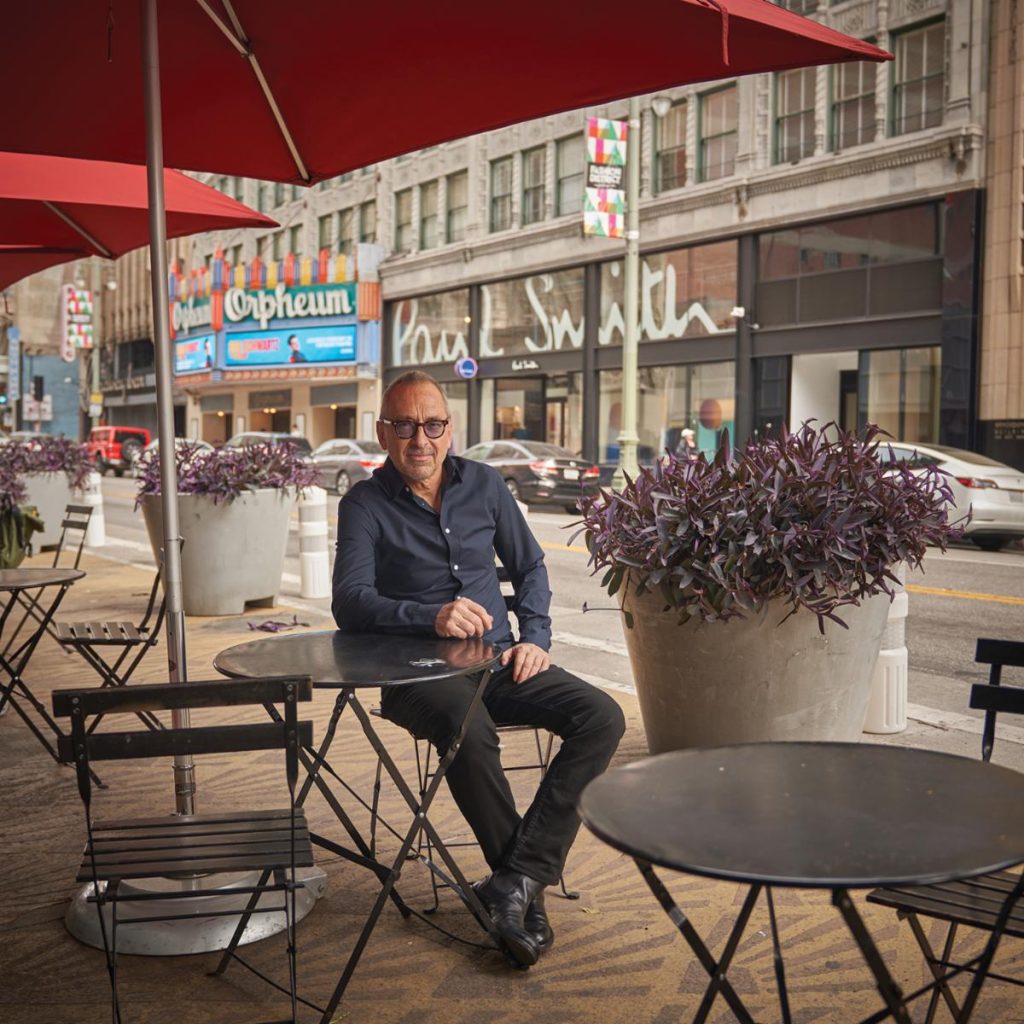 CHART-TOPPING PIANIST, COMPOSER & PRODUCER
BRIAN SIMPSON MAKES A
SOUL CONNECTION ON NEW
SHANACHIE RECORDING
OUT JUNE 16, 2023
"Every performance and recording presents an opportunity to bring happiness to a world of listeners. Music has an unparalleled ability to make a difference in our lives. I continue to appreciate how it can inspire people through good and bad times and never take for granted the opportunity I have been given to play a small role in someone's life," reflects Brian Simpson. The celebrated and genre-bending pianist, composer and producer has long reigned as a guiding light on the Contemporary Jazz scene. Revered for his Midas touch, Simpson's trademark sound is known for soul-stirring love songs, hit-making party anthems and emotive and captivating melodies. June 16, 2023, Brian Simpson makes a Soul Connection on his eleventh album as a leader and eighth for Shanachie Entertainment. The anticipated recording is the perfect amalgamation of influences that are close to Simpson's heart: Jazz, R&B, Funk, Blues and Soul and a healthy dose of optimism. His eloquent touch, sophisticated harmonic sensibility and bluesy overtones shine on each of the album's ten tracks.
Brian Simpson's title choice for his new recording was driven by his intentions. He explains, "I named it Soul Connection because that is always my goal in making music, to create a sonic message of love that can hopefully touch the soul." The inspired, majestic and feel-good title track opens the album with its percolating groove, funky changes and sailing melody. Simpson's invitation to become one with the band is hard to resist. Bassist Alex Al lays down the funky bottom while the rocksteady drumming of Michael White and percussive fuel of Ramon Yslas, help Simpson lock in and create a joyful affair. "Out Of The Blue," is a scintillating R&B number which shines a spotlight on Simpson's remarkable ability to craft dazzling melodies that linger in your mind and settle in your heart. Saxophonist Steve Alaniz blends to beautiful effect with Simpson's soulful and hypnotic playing. The pianist confides, "I'm following in the footsteps of those that laid the foundation of contemporary jazz music. Fusing jazz and R&B are just what contemporary jazz is all about." Simpson transports us to a stunning city on the Mediterranean Sea for the Latin-tinged "Barcelona," conjuring its allure, beauty and mystique alongside guitarists Yarone Levy and Ray Fuller. The meditative flow of "Meadow Breeze" is the perfect oasis from the hectic and frenetic pace of life. Simpson's legato piano lines almost sing through each note, leading us to a place of serenity. A master at orchestrating moods, Simpson kicks it up a notch on the R&B flavored and groove heavy "See You Again," the lone vocal on the album featuring Will Gaines.
"I named my new album 'Soul Connection' because that is always my goal in making music, to create a sonic message of love that can hopefully touch the soul." -Brian Simpson
"I feel that I have refined the 'Brian Simpson sound' on this project," says Simpson. "I can only hope that my fans take part in the joy and passion that went into its conception and production." Soul Connection features nine originals and one reinvention of Alexander Borodin, George Forrest, and Robert Wright's classic "Stranger In Paradise" from the 1953 musical Kismet. Simpson's romantic and utterly pleasing version is a delight from beginning to end. If midnight is the bewitching hour, Simpson works a little magic of his own on "Midnight Mood," a sultry and ethereal number. Saxophonist Steve Alaniz and guitarist Yarone Levy help to transform this rendezvous under the moonlit stars into an unforgettable meeting.
"I have figured out that there is no simple way to write a good song," explains Simpson. "You have to take time crafting every element. I will often write one melody for a song then try to come up with something completely different, then let a day go by before listening again, in order to get an objective opinion on which one to use. I often make changes at the last minute, so it's a process of refinement that isn't over until it's over!" The luminescent and dance-inducing "Until The Break Of Down" is an unstoppable up-tempo swinger, emitting nothing but good vibes. As much fun as it is to listen to, you can tell it's even more fun for the band to play as the ensemble lets loose and trade choruses. The emotive "Through the Tears," shines a light on Simpson's ability to craft unforgettable melodies and elicit deep emotion through his playing and compositional prowess. As all good things must come to an end, Simpson and company send us on our way with the memorable Gospel-tinged "Going Home," which brims with beauty and hope. Lucky for us this is not goodbye, just press repeat and Simpson's got your soundtrack and Soul Connection for any day and any mood.
Hailing from Gurnee, Illinois, Brian Simpson always knew music would play center stage in his life. "Our house was filled with music. My older brother and sister both played instruments, and my brother's rock band rehearsed in our living room every weekend," shares the keyboardist. "My dad listened to jazz with such a keen ear. I learned to enjoy the beauty of a great jazz solo and how to discern the musicians with great phrasing from listening to music with him." After graduating from Northern Illinois University, Simpson relocated to Los Angeles where he quickly immersed himself in the local jazz scene. Late night jazz sessions found him playing alongside everyone from saxophonists Everette Harp and Boney James to guitarist Norman Brown. The free-spirited musician soon found himself taking a temporary leave of absence from the jazz scene, touring the world with pop divas Teena Marie, Sheena Easton, and Janet Jackson. His foray into the pop world didn't end there; in January 1991 he co-wrote the #1 Pop hit "The First Time" by Surface, which conquered both the R&B and Adult Contemporary charts. Placing his success in pop aside, Brian Simpson has always been a working jazz musician. He has toured with some of the greats of recent jazz history, including George Duke, Stanley Clarke, Larry Carlton, George Howard, Billy Cobham, and Gerald Albright. Brian has been the musical director for jazz saxophonist Dave Koz for close to 20 years, and for close to a decade the Musical Director of the ambitious and highly popular "The Smooth Jazz Cruise."
Simpson's breakthrough as a solo artist began in 2005 with the #1 radio hit "It's All Good." The title track of It's All Good proved instantly and joyfully prophetic, as it hit #1 on the Radio & Records Smooth Jazz Airplay chart and remained in the Top 5 for four months. His follow-up single, "Saturday Cool," went Top 15. In 2007 Simpson released Above the Clouds, which delivered the memorable radio hits "What Cha Gonna Do?" (Top 10) and "Juicy" (Top 15). In 2010 Simpson released South Beach whose title track snagged a #1 slot on the charts. Just What You Need followed in 2013 featuring the Antônio Carlos Jobim/Vinicius de Moraes classic "The Girl From Ipanema" which hit #1 on the charts and "Emerald City," a top 3 hit. 2015's Out Of A Dream featured the Top Ten single "Skywatcher," while 2016 saw the release of Persuasion which showcased the top 10 single "Wonderland." Something About You was released in 2018, highlighting the Top 5 single "Morning Samba" and in 2021 Simpson joined forces with Steve Oliver for the dynamic collaboration Unified. With the release of Soul Connection, Brian Simpson is poised to further endear himself to his devoted international following. He concludes, "I have what I consider the greatest job in the world. I feel like I have much more music to make, and I can hardly wait to make it."
Shanachie Entertainment