Jazz Guitarist David Margam Releases New Album "Immune" | WATCH NEW VIDEO!
by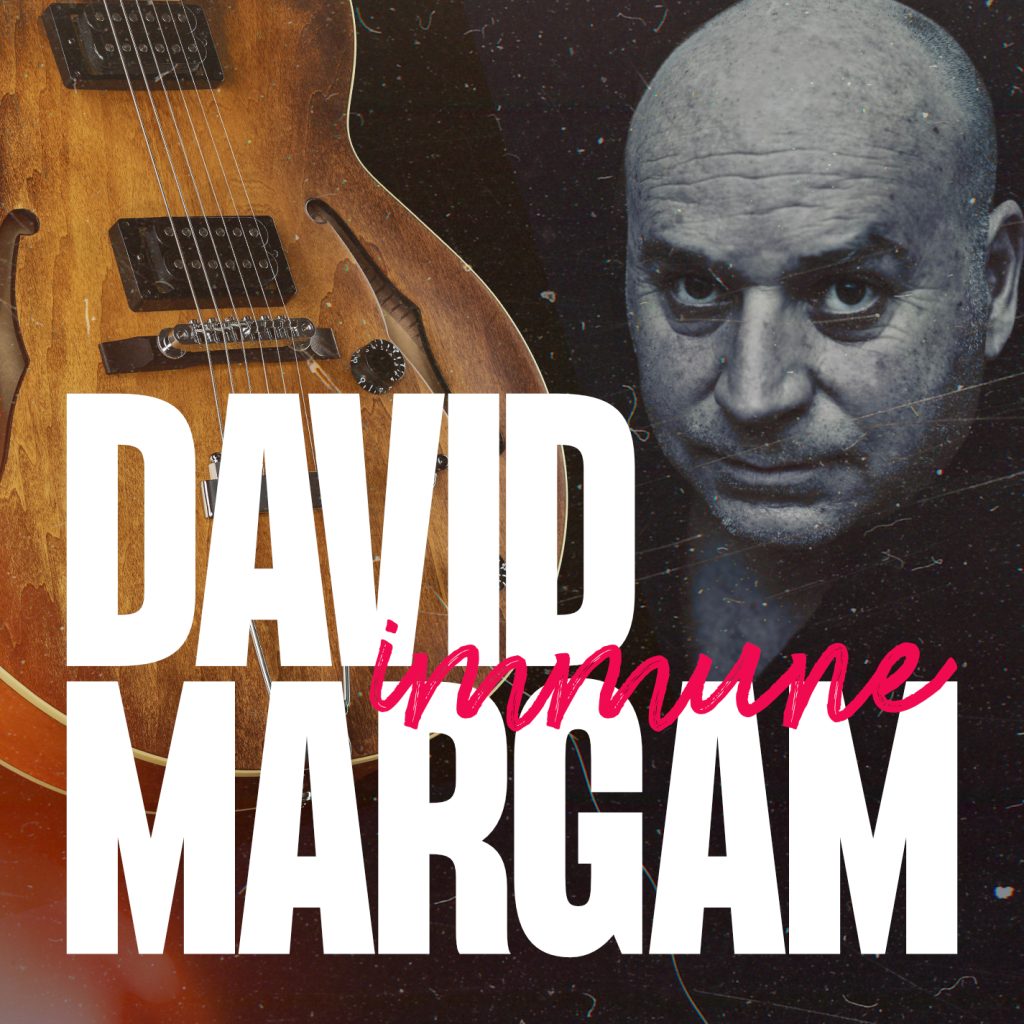 David Margam Presents "Immune" debut album
Immune
David Margam juicy melodic hooks stick with you for days. «Immune» brings love and joy from the city of Granada (Spain) to the world
If you only know David Margam, emerging guitarist born in (Granada) Spain, for his soothing single,«Immune», get your ears and your heart ready for higher energy! David Margam Presents his moving debut album under the same name «Immune» which includes eleven songs produced by different producers from United States and Europe. Founding member since 1995 of the Spanish funk band par excellence FUNKDACION, Margam fuses and masterfully compiles all his acquired influences spanning more than thirty years of his musical career on his debut album. Using his love of «funk, smooth Jazz, bossa, gospel and Rnb» he is joined by outstanding artists like J.Michaels, Jimmy Østbygaard, Sebastien Zunino, Lee Jones, Sergio Hidalgo, Nacho Valenciaga the veteran Cuban pianist Carlos Camilo and Latino saxophonists Gianni Vancini, Jorge Pinelo together with the Spanish vocalists Rosa Lazar and Maria Romero.
After several years of success with singles prior to the release of his album, guitarist David Margam announces his debut full-length album, «Immune», a themed collection destined for success. His ten songs in the digital edition and eleven in the physical album have been co-written and produced by different international artists contributing great cultural and musical diversity to the album; it is a sound journey with tropical sensations and urban sounds that will take you into the depths of Smooth jazz.
The project for the album began in March 2020 at the start of the coronavirus pandemic and all its restrictions. What was initially planned as a distraction during the time of the pandemic, became an ambitious project for David Margam. «Immune» is the result of more than two years of creation and musical production with some of the most important international producers and musicians of this genre.Their creativity and musicality have contributed significantly to enhance the final sound of the album.