Emerging Band People of Earth to Release Self-Titled Debut Album on May 5th, 2023 | WATCH NEW VIDEO!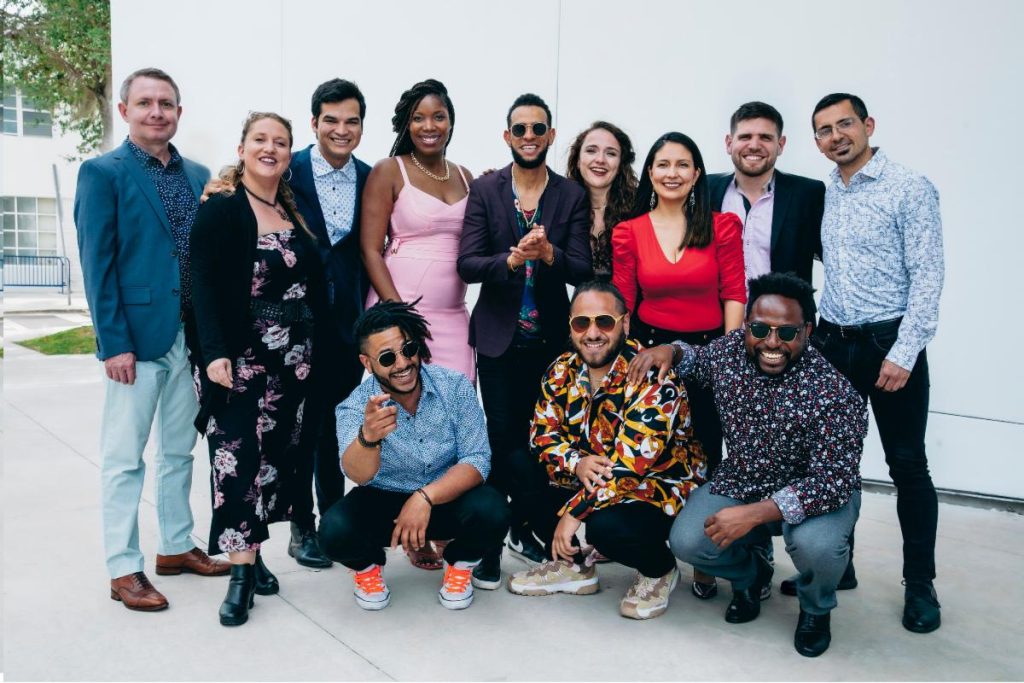 People of Earth's Self-Titled Debut Album Offers Nine Tracks that Capture the Unique Blend of Influences, Explorations, and Experimentations That Has Defined the Band's Sound Thus Far
P.o.E's Singers Effortlessly Switch from Spanish to English to Portuguese as They Perform What They've Coined American Timba Music
Available May 5 via Truth Revolution Records
Since first exploding onto New York's cutting-edge Latin and tropical music scene, People of Earth has become one of the city's most exciting emerging bands. The 13-member collective is filled with some of the highest caliber musicians the city has to offer, whose combined credits include GRAMMY® wins, jazz masters Paquito d'Rivera, Arturo O'Farrill, and Miguel Zenon, Broadway shows, and classical phenoms Danil Trifonov and Yuja Wang, to name but a few.
Members of People of Earth, or P.o.E. as they are often monikered, hail from seven countries, including Cuba, Puerto Rico, Colombia, Greece, Canada, Haiti, Switzerland and the United States. The ensemble has built up a strong following in its home city, delivering a spicy blend of styles and rhythms from the Caribbean and beyond at residencies at Rockwood Music Hall, DROM and The Django.
With their powerhouse lineup of congas, timbales, drum-set, electric bass, piano, synthesizer, two trumpets, two trombones, and three singers, P.o.E. uses their original sound and groove to cast a wide net that ensnares and engages veteran salsa dancers and neophytes alike. The band's repertoire consists of original compositions as well as original arrangements of select standards, and P.o.E's singers effortlessly switch from Spanish to English to Portuguese as they perform what they've coined "A.T.M." or American Timba Music, a style with deep roots in Cuban timba (many of the band members have played with the top timba bands in Cuba), but with an unmistakable flavor brewed in the musical and cultural melting pot of sound only possible in a city as diverse as New York. No matter where you're from or what language you speak People of Earth will get you up on your feet and in the groove or die trying.
Despite their short time together as a band, P.o.E. has already performed at The Kennedy Center in Washington D.C., Disney Hall in L.A., Kimmel Center in Philadelphia, and at Carnegie Hall Citywide. In 2021, P.o.E. partnered with phenom conductor Teddy Abrams to commission MacArthur Genius Fellow Dafnis Prieto to compose a concerto for the band and string orchestra. With the help of a New Music USA creator grant as well as workshop residencies at Kaufman Music Center and San Fransisco Conservatory, the band pushed the project to reach resounding success, performing Prieto's Tentacíon with the Louisville Orchestra, New World Symphony in Miami, and Britt Festival Orchestra in Jacksonville, Oregon as well as a 40-minute theatrical children's adaption performed with the Los Angeles Philharmonic.
Since day one, People of Earth has made education a cornerstone of their mission. P.o.E. has performed children's concerts for 92Y, World Cafe Live, Louisville Orchestra, and Britt Festival, and has visited schools throughout New York City in partnership with the Afro Latin Jazz Alliance. In 2019, P.o.E. performed for 4,000 summer campers at the Mann Center in Philadelphia (their most energetic audience to date). P.o.E. has presented lectures and residencies at University of Pennsylvania, San Francisco Conservatory, and Queensborough College.
People of Earth's self-titled debut album offers nine tracks that capture the unique blend of influences, explorations, and experimentations that has defined the band's sound thus far. Cuban cowbell rhythms ebb and flow next to neo-soul synth patches while swirling piano montunos collide with kick-snare downbeat funk rhythms. The album consists of seven original compositions by band members Victor Pablo, Gabriel Globus-Hoenich, Ivan Llanes, Joana Obieta and Ayamey Bell (who has since departed the band), as well as two arrangements; Djavan's "Te Devoro" and Leonard Bernstein's "Mambo" from West Side Story, both arranged by Globus-Hoenich. Lauded Bahian singer Marcos Costa, formerly of Ilê Aiyê, is a special guest on "Te Devoro," while virtuoso British trumpeter Bryan Davis joins for "Mambo" fun.
The album burns from the first moment to the last, beginning with Pablo's "Chiki," a timba-songo style song that has been the band's set-opener for good reason; it hooks you in from the start and pulls you on your feet. The following track, "Shoulda Known Better," is a Globus-Hoenich/Bell examination of seduction set to hard-core Cuban timba rhythms with lyrics completely in English. Singer Llanes is featured on his composition "La Mejor Mujer," which offers a welcomed cool-down to the hard hitting energy of the previous number. Pablo's haunting lament, "Piloto," follows sung by Bell and features guest plena musicians recorded in Puerto Rico.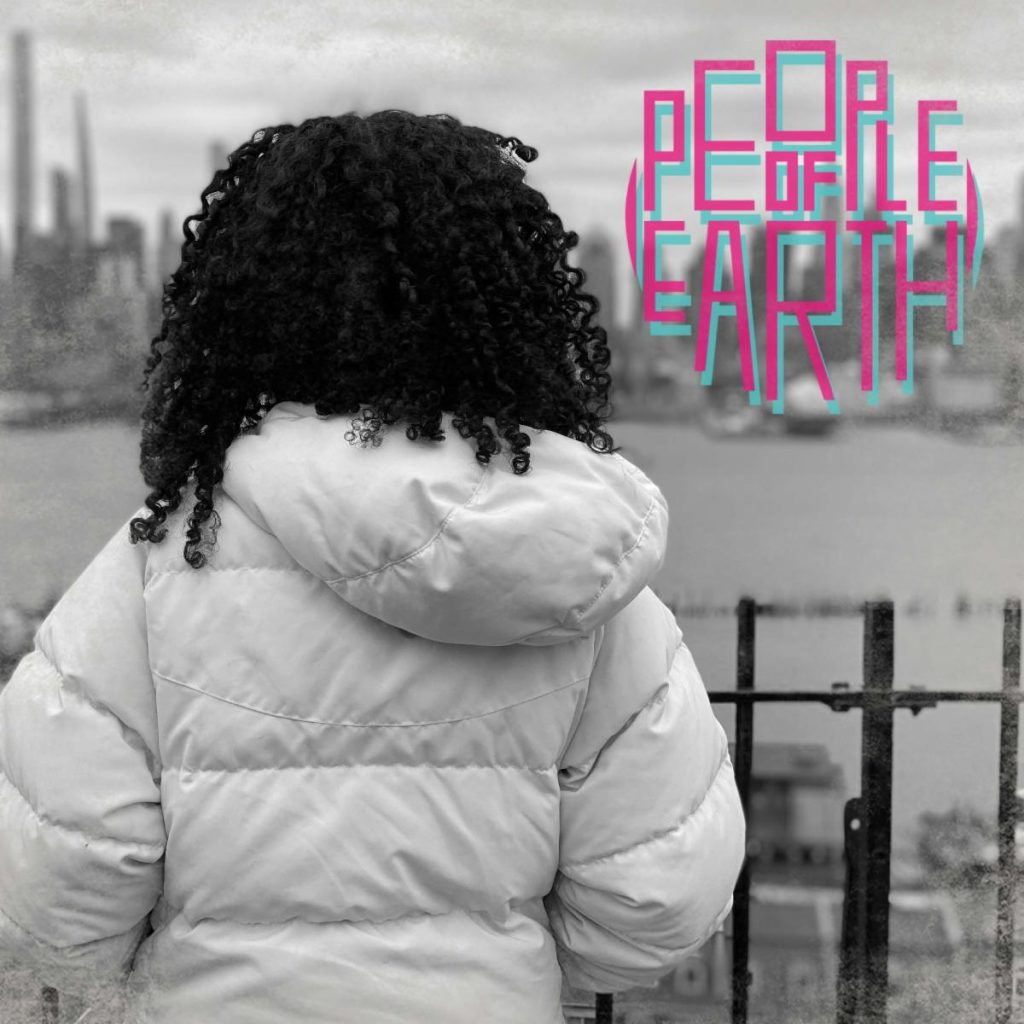 Later in the album we hear Obieta's "Wolf Mother," another English song, this time mixing elements of soul, hip-hop and rock with traditional danzón and bolero. All three singers are featured on Pablo's "Un Ratito," equal parts electro-rumba-rap and hip shaking timba. Bell closes out the album with Globus-Hoenich's "La Coda," a timba burner filled with tongue and cheek musical metaphors and double meanings about the relentless search for love, with a coro that professes: "Te doy mi clave pa seducirte, mi piano pa' descargar, y los metales para la boda, te coje en la coda"- I give you my claves to seduce you, my piano to jam, the brass for the wedding, I'll get you in the end.
P.o.E began laying these tracks down in 2019 and continued recording remotely from across the country and world during the COVID pandemic. The resulting nine tracks are a powerful collective statement of creativity, ambition, talent, and unrelenting desire to open minds and move behinds. Salsero or not, Spanish speaker or not, make no mistake: People of Earth has landed and is here to stay.
Photo Credit: Krystal Pagán
Back row left to right: Malec Heermans, Rachel Therrien, Ahmed Alom, Ashira Mothersil, Ivan Llanes, Joana Obieta, Carolina Calvache, Gabriel Globus-Hoenich, Ian Stewart.
Front row left to right: Victor Pablo, Raul Rios, Keisel Jimenez
People of the Earth · People of the Earth
Truth Revolution Records · Release Date: May 5, 2023
For more information on People of Earth please visit:
www.peopleofearthmusic.com | Instagram | Facebook | YouTube
DL Media