Singer MARIAH. Releases New Single "MAYBE" | WATCH NEW VIDEO!
by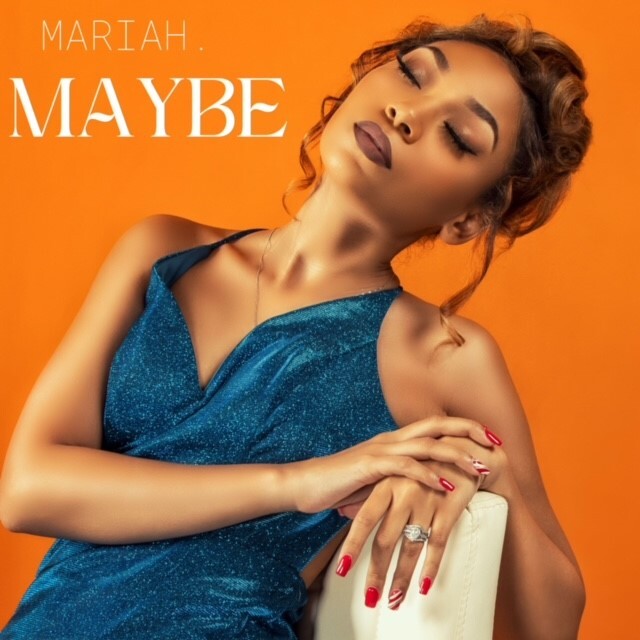 Rising Billboard Chart-topping Singer-Songwriter MARIAH. Releases Her New Single, "MAYBE"
UPDATE March 8th, 2023: Watch New Official Music Video Below!
"MAYBE" was written by Mariah. and produced by Mike and Sarah Gardner. "Maybe was written from the vantage point of one wanting more out of life, more than 'what ifs' and "probably." After a trial period, there comes a time when one wants to be solidified or come to a mutual understanding on how to move forward. Whether the individual wants to pursue the journey or completely end it- its's fine. A sure answer is what one truly seeks. Gray space becomes cloudy and lines get blurred when you say 'Maybe'," mentions Mariah.. "This song serves as a reminder to be clear in the realm of transparency," she adds. "MAYBE" is globally available now on all streaming and digital platforms, via the University Park Records label imprint.
MARIAH. continues to break barriers and prove naysayers wrong. Last year, she released her groovy and in-your-face single, "Bizness" to rave reviews and accolades after securing a new record deal with a new record company, University Park Records.  Late 2021, Mariah. secured her first Billboard Top 30 R&B song with the smash single, "Material Girl". The song went on to top various charts around the country.
MARIAH. is an active partner with St. Jude Children's Research Hospital in support of their "Love Music Stop Cancer" Campaign to help raise awareness and funds to save lives via the initiative #MusicGives. #LoveMusicStopCancer. Mariah. stands strong in her faith in God, and as a NICU Nurse and proud member of Zeta Phi Beta Sorority Incorporated she believes in never giving up. "Never settle for less than because He created you for more…" Mariah.
MARIAH. has appeared on CBS "Great Day Washington", CBS "Great Day Louisiana", FOX Mornings in Chattanooga, CW's Rise Up Charlotte, JTV Morning News (Jackson, MS), NBC's Today In Nashville, and countless other morning shows.
CONNECT WITH MARIAH.:Instagram: @IAMMARIAH.OFFICIALTwitter: MARIAH.Facebook: MARIAH.TikTok: @MyNameIsMariah
2R's Entertainment & Media PR