Innervision Records Celebrates 25th Anniversary
by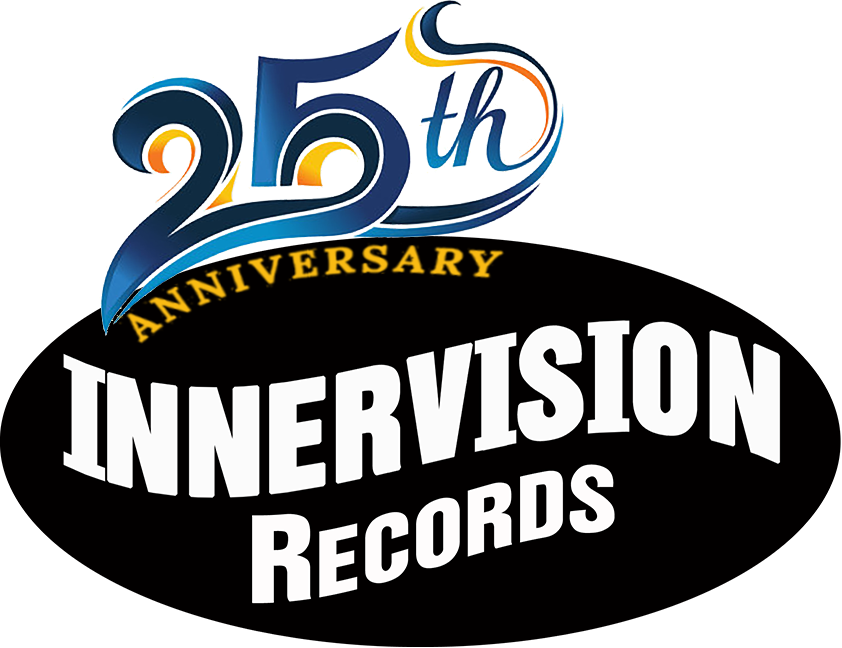 Innervision Records celebrates a shiny silver anniversary
The boutique imprint marks its 25th anniversary on top with flutist Kim Scott's "SHINE!" awarded Billboard's 2022 Smooth Jazz Song of the Year and the label earning
the No. 3 Smooth Jazz Label of the Year spot for the fourth consecutive time.
ORANGE COUNTY (27 February 2023): Consistent excellence in artistry combined with passion, innovation and imagination have been the hallmarks of Innervision Records during its 25 years. The Southern California-based imprint that specializes in shades of jazz spanning groove, smooth and chill along with neo soul and world music continues to ride high on the Billboard charts after their artists Blake Aaron and Will Donato scored No. 1 singles in 2022 and Kim Scott collected the highest honor: Billboard's Smooth Jazz Song of the Year.
Aaron was the first artist inked to Innervision Records thus there's something special about the guitarist continuing to be a part of the label's storied successes. His "Dreamland" occupied the No. 1 spot on five charts – Billboard, Groove Jazz Music, Mediabase, Radiowave and Smooth Jazz Network – simultaneously last summer. The cherry on top is that Aaron is the featured soloist on Scott's year-end chart-topper, "SHINE!"
"As one of the first artists on Innervision Records, I've had the honor of watching Innervision Records grow from a very small label into a major player in the industry with dozens of amazingly talented artists and become a powerhouse in the genre. It is exciting to see Innervision Records all over the Billboard charts each and every week, and most of the time, at the top. As one of the most artist-friendly labels out there, Innervision Records is truly a 'family' that I'm honored to be a part of," said Aaron who has captured the No. 1 position on the Billboard singles chart for Innervision Records five times.
With roots in classical and jazz, Scott's success has come by crafting a groove-laden mélange of urban, jazz, soul and pop music. The flautist has notched Billboard No. 1 singles in the past yet "SHINE!" accomplished the rare feat of becoming the most played song of the year without hitting the peak position. With an MVP performance by labelmate Aaron's electric jazz guitar, the title cut of Scott's "SHINE!" album is a shimmering and sophisticated blend of R&B and contemporary jazz.
For the fourth consecutive year, Innervision Records placed third on Billboard's Smooth Jazz Label of the Year tally on the strength of Scott's massive airplay and No. 1 singles by Aaron and saxophonist Donato, the latter who recently vaulted into the top spot with his soul-powered single "Good On You." Other Innervision Records artists to enjoy Billboard top 20 success in 2022 were JJ Sansaverino, Cal Harris Jr. and Tom Braxton.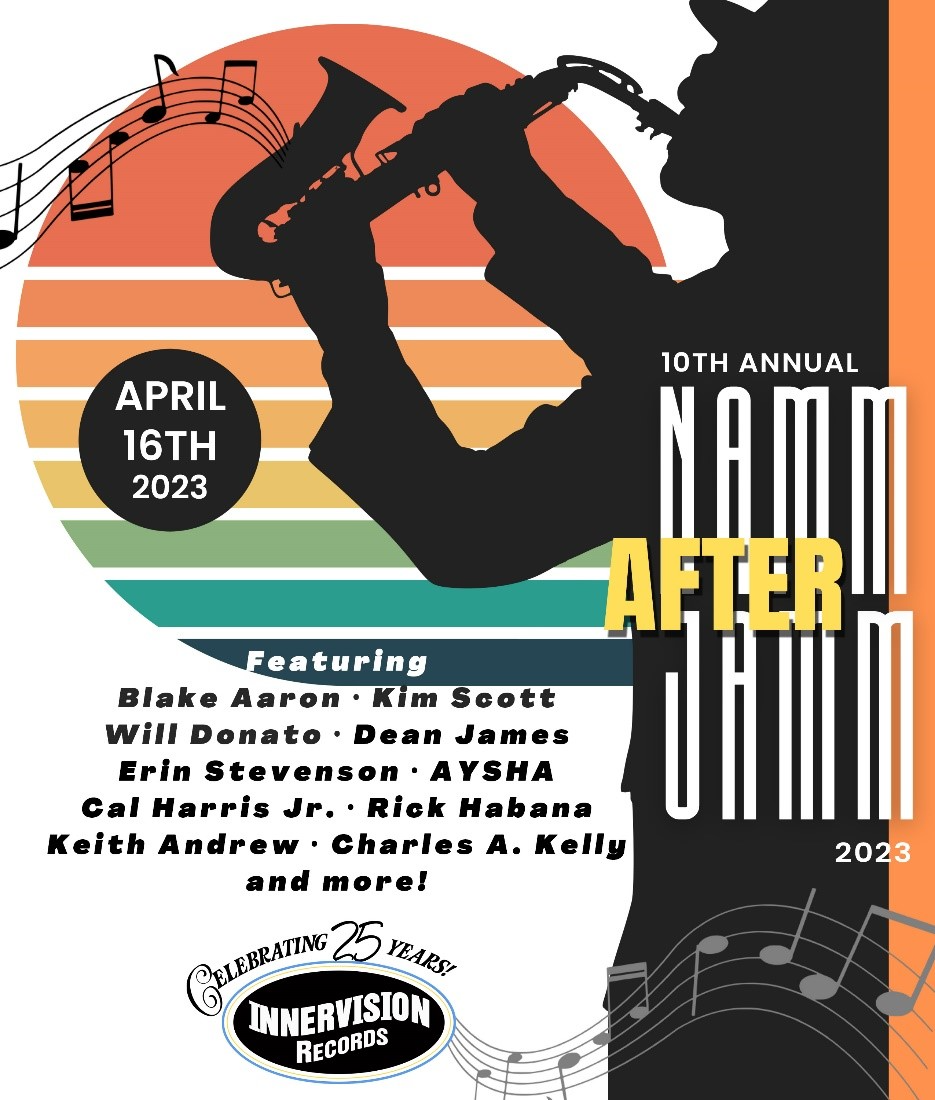 Innervision Records will celebrate its silver anniversary at their tenth annual After NAMM JAMM on April 16. Many of the artists on the label's roster are expected to take the Spaghettini stage in Southern California for the popular post-NAMM show jam session.
"We're excited to bring everyone together for our Innervision Records After NAMM JAMM once again. Originally starting out as a get together for our artists and their musician friends to come out and jam during the heavily attended annual music industry convention, the After NAMM JAMM has evolved into an exciting opportunity for many of our Innervision Records family members to get together and celebrate the label, our shared successes, the fans and, most importantly, our friendships face to face," said Steve Belkin, Innervision Records' general manager.
Independent labels come and go fast in today's music industry thus reaching a 25th anniversary is a testament to Innervision Records' vision and execution. The label eagerly anticipates celebrating the milestone with their artists at the After NAMM JAMM. And while they are enthused by their accomplishments to date, they're energized about what's ahead.
Innervision Records' A&R and radio promotions executive Adam Leibovitz concurs, acknowledging the role fans have played in the label's accomplishments.
"Innervision Records has endured and grown into a major source of talent and I am so proud of what we have accomplished. I'm proud of our artists who create incredible music, and, of course, grateful to all of the fans who have been so loyal and so dedicated to what we have built. I am amazed when thinking about where Innervision Records started, beaming with pride over what it has become, and most of all, filled with excitement over what it will be!"
For more information, please visit www.innervisionrecords.com.
Great Scott P.R.oductions