Singer Carl Brister Releases New Rendition of Hit Single "Let's Wait Awhile" feat. LaChardon | WATCH & LISTEN!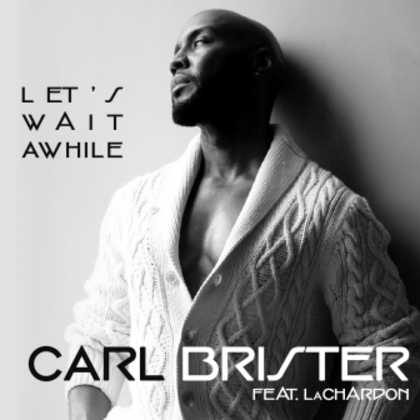 Janet Jackson's Let's Wait Awhile Anniversary Arrives with New Version by Recording Artist Carl Brister
Carl Brister to Release New Version of Janet Jackson's Let's Wait Awhile on January 6th Anniversary of the Classic Song
UPDATED Feb. 20th: Watch New Official Music Video Below!
WEST ORANGE, N.J. – Jan. 3, 2023 – PRLog — What happens when couples decide to wait before entering the culture of casual sex? Singer-Songwriter Carl Brister reimagines the conversation started 36 years ago by superstar Janet Jackson with his rendition of her classic "Let's Wait Awhile" by transforming the original Pop solo hit into a lush R&B duet feat. LaChardon.
"Let's Wait Awhile" by Carl Brister drops on January 6th, 2023, the anniversary of the timeless original. "I've always been a huge Janet fan," adds Brister, founder of West Orange, NJ's, Love+Unity Fest, and who's song "Enough Is Enough" is in consideration for a Grammy for Best Song for Social Change. "By continuing the conversation Janet started, my hope is for couples to feel comfortable deciding for themselves whether the time is right or to wait awhile."
Co-executive produced by Brister and Anthony Ponder, Let's Wait Awhile will stream on all platforms followed by a dramatic short-film music video. Visit http://www.carlbrister.com/
By: Music Village