Jazz Vocalist Jane Irving to Release New Album "Don't Quit Now" on March 31st, 2023
by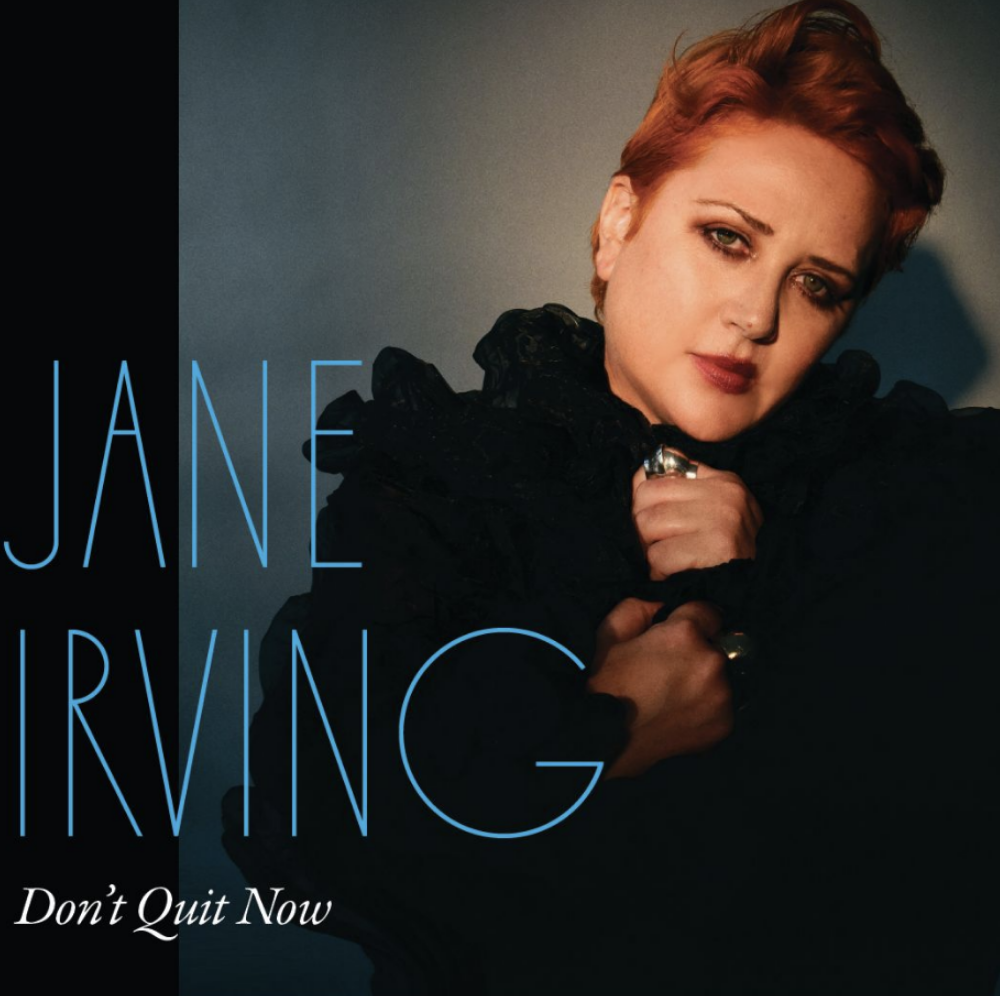 Vocalist Jane Irving to release
anticipated new recording
"Don't Quit Now"
Worldwide release date:
March 31st, 2023
Jane has been performing as a jazz vocalist for over 30 years. She has a willingness to explore a wide, dynamic vocal range, which, together with a unique phrasing style make her a natural storyteller in the jazz genre.
Born in Sydney Australia, Jane Irving has called New York City home for the last 11 years. She spent her life up to age seventeen studying to 7th grade classical piano and received 3rd in her state for her final performance exam. In her late teens, she fell in love with jazz and after leaving school, Jane's first gig was as pianist/vocalist in a Sydney cocktail bar. She continued as a solo performer but her first opportunity to sing, this time with just a microphone in front of her and a trio behind her, showed her a new freedom. "It was an incredible feeling, no piano and just a microphone in front of me. It was a defining moment when I realized I really wanted to focus on singing".
"'Don't Quit Now' is a reminder. A place I came to after so much uncertainty. During Covid lockdown in NYC, I didn't perform for 15 months which had me questioning what live music would look like going forward. This was also a time that I was facing some pretty seismic shifts in my life and the carefully chosen material is indicative of these feelings. Going through a sort of process of elimination with so much of my repertoire, I sought creative nourishment in space and vulnerability. With this recording, I want to invite the listener into a place of comfort, where the music is understated and nuanced. Great performances that don't draw attention to themselves but to the group sound and the carefully chosen material" – Jane Irving 2022.
Jane spent the next 20 years singing with her own groups at venues and festivals throughout Australia and in 2007 released her album 'Beams'.
In 2011, Jane moved to New York with her husband, bassist Kevin Hailey. She has gained a devoted following, appearing at venues in and around the city including Birdland, Mezzrow, Minton's, Zinc Bar and held a long term residency at The 55 Bar. She has performed with Ed Cherry, Ron Affif, John DiMartino, Steve Williams, Tadataka Unno, Sullivan Fortner, Saul Rubin and many more.
For more information on Jane Irving please visit:
www.janeirving.com
Social Media Links:
www.facebook.com/janeirving
www.instagram.com/jane_sings
Two For The Show Media