Rising Pianist Isaiah J. Thompson to Release New Album "The Power of the Spirit" on March 17th, 2023 | WATCH NEW VIDEO!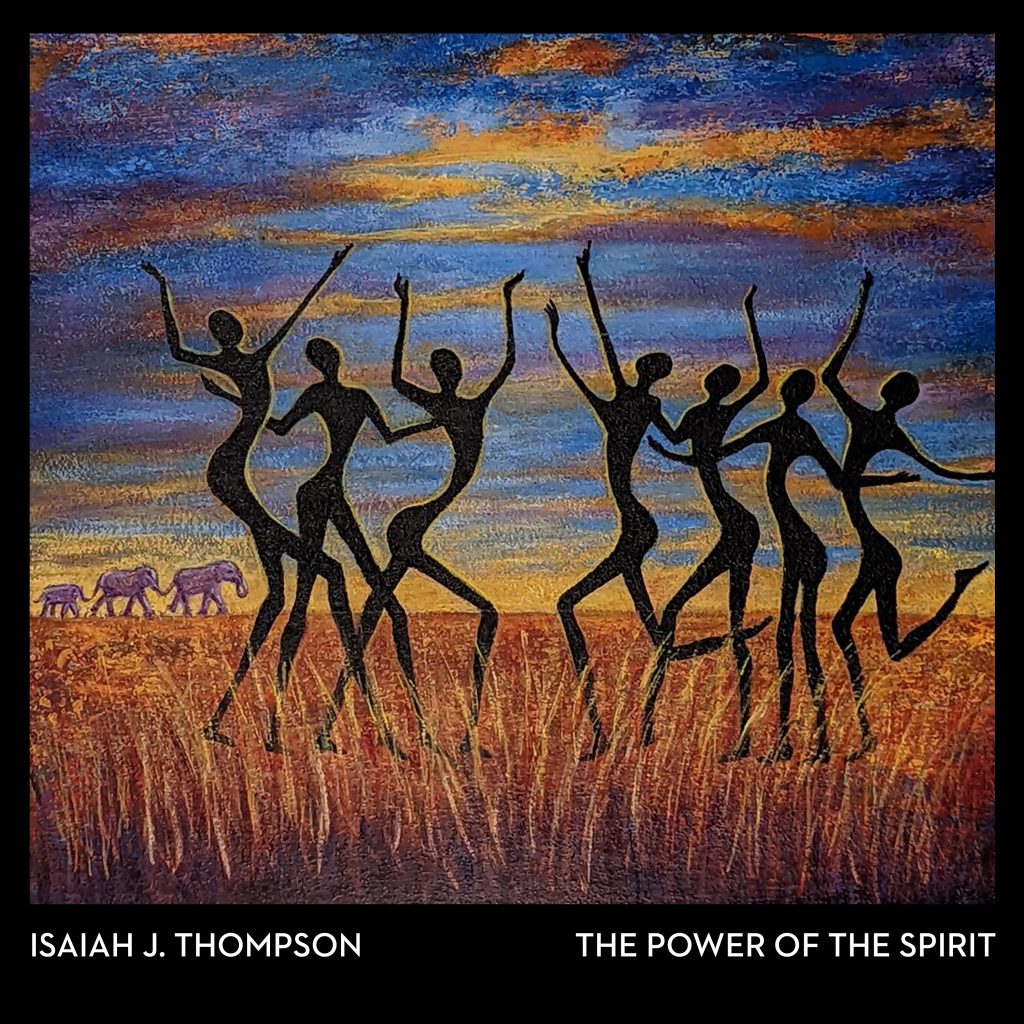 Blue Engine Records Announces
March 17th Release of Rising Star Pianist
Isaiah J. Thompson's
The Power of the Spirit
Lead single "The IT Department" available
on all digital platforms now
Album available on digital platforms
and CD on March 17th
The hard-swinging album—recorded live at Dizzy's Club—captures a pivotal moment in the young artist's evolution.
New York, NY (January 27, 2023) – Pianist Isaiah J. Thompson is an emerging generational talent. This March 17th, his first live album—The Power of the Spirit—will be released digitally and as a CD on Jazz at Lincoln Center's in-house record label, Blue Engine.
Today, Isaiah debuts the first single from the upcoming record, "The IT Department." It is a play on his initials, but also a tribute to Isaiah's father. Isaiah states, "I don't come from a particularly musical family, but they have always supported me. When someone would ask my parents if they had been involved in my musical education, my father would respond by saying, 'music is his department.'"
Captured in front of a rapturous audience at Jazz at Lincoln Center's Dizzy's Club,The Power of the Spirit finds Thompson's seasoned quartet delivering a locked-in performance of their repertoire. On full display are the pianist's stunning dexterity and soulful original material; combining crisp technicality with a gospel-inflected sound, Thompson nods to forebears like Bobby Timmons, Phineas Newborn Jr., and Cedar Walton while blazing a trail of his own.
Thompson has played with legends including Wynton Marsalis, Christian McBride, Steve Turre, John Pizzarelli, and Buster Williams. You've seen his NPR Tiny Desk concert, his inclusion in the Jazz Night in America's Youngblood series, heard him as a special guest on the Jazz at Lincoln Center Orchestra's Handful of Keys, and can catch him at the upcoming American Pianists Association events. Now, get ready for the powerhouse personal statement that is The Power of the Spirit.
The mission of Jazz at Lincoln Center is to entertain, enrich, and expand a global community for jazz through performance, education, and advocacy. We believe jazz is a metaphor for Democracy. Because jazz is improvisational, it celebrates personal freedom and encourages individual expression. Because jazz is swinging, it dedicates that freedom to finding and maintaining common ground with others. Because jazz is rooted in the blues, it inspires us to face adversity with persistent optimism.
Track List:
01 Welcome
02 The IT Department
03 The Soul Messenger
04 For Phineas (Intro)
05 For Phineas
06 Tales of the Elephant and Butterfly
07 Good Intentions (learn our names, say them right)
08 Thank You Betsy
09 The Power of the Spirit
Blue Engine Records