Top 10 Jazz Artists for Modern College Students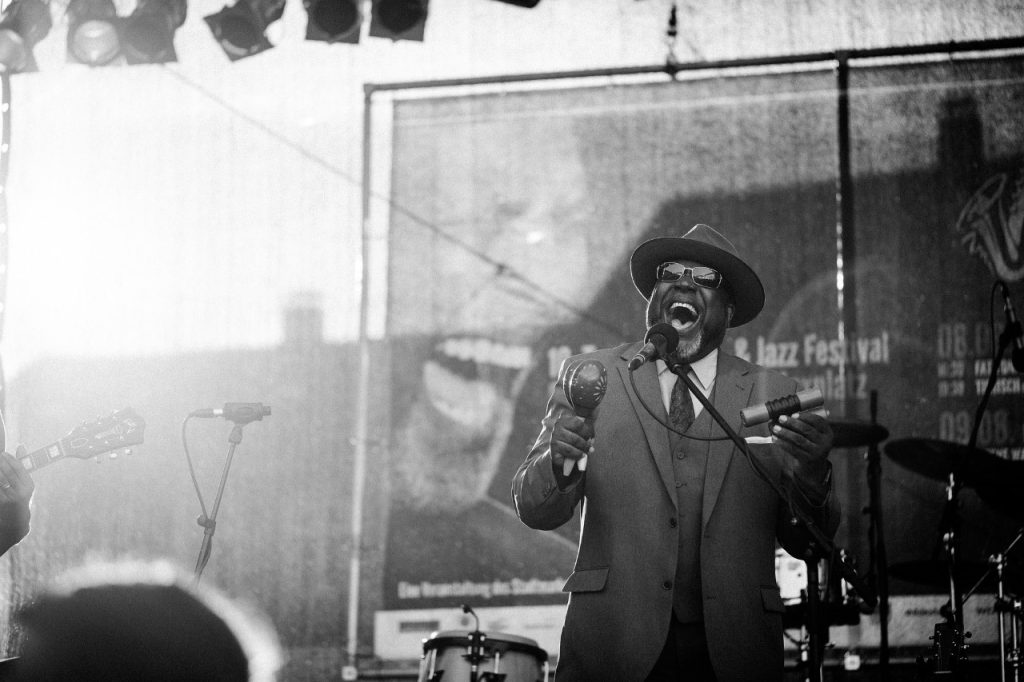 Top 10 Jazz Artists for Modern College Students
This list includes the soulful Louis Armstrong, the spectacular Ella Fitzgerald, and the groovy Holliday.
You are missing out on what could make your unexciting college life exciting. Don't worry too much about it. We've all been there. College would have you think that fun is excessive. So, you believe you don't have a choice but to feel overwhelmed, overburdened, and completely stressed constantly.
While essay help can help you ease your academic burden and let you breathe easier, but you need to support it with something spiritual.
It's all there's light after the tunnel until you get to college and you feel boxed on all sides by darkness. Not anymore. Let there be light. Music is that light, and jazz music is the sweet medicine you need to make your college stress disappear. So, if you are looking for the best Jazz music to soothe your nerves as a college student, consider songs from these amazing jazz artists.
Top 10 Jazz Artists for Modern College Students
You are wondering about jazz and squeezing your face thinking it's for older people. You couldn't be more wrong. Jazz is art. Art is life, and life continues until the last human on earth. Unless there's a great event that'll end all lives on earth, jazz will continue to live on. Plus, the genre has evolved and has always been evolving.
The greats have paved the way with their unique sounds, and the new-gen artists are determined to keep the sound fresh. So, there are now infusions of modern elements into the sound. Still, this wouldn't be possible without the source, without the old artists whose songs are still not out of fashion.
So, this list will mix artists from previous generations and the new generation artists. In their unique ways, they have continued to bless the world with a genre that has proven that it is and will remain a timeless sound.
Louis Armstrong
No list can be true without including this man from the city of Jazz, New Orleans. Armstrong had a tough upbringing, with finances being a constant source of worry. However, his suffering only built the entertainer within him.
Ever since Satchmo got his first trumpet, or precisely, a cornet, when he was seven, his path became clear.
He learned how to play his instrument from Joe Oliver. He became great at it that he began to tour with other Jazz musicians and please the audience's ears. One of his best works would be his collaborative album with Ella Fitzgerald. His gravelly voice and her melodic voice provided the most amazing of harmonies.
Ella and Louis Again is one of the best Jazz albums you can listen to if you want that soulful feeling.
Ella Fitzgerald
The previous generations of Jazz artists created something with Jazz, something so amazing that words can't fully capture them. Their song searches deep into places in your soul you don't even know your soul had. The Queen of Jazz, Ella Fitzgerald, born in Virginia 1917, was such a musician.
She had an incredible melodic voice that sounded like an instrument when she was scat singing. Not many vocalists were in complete harmony with the rhythms of their band. Ella is one of a kind.
Charlie Parker
The core of Jazz is a deviation from the norm, the exploration of rhythm and sounds. Charlie Parker helped evolve Jazz. The talented man infused it with some of the sounds that were present at the time to create a new style of jazz people called the bebop.
That man from Kansas city wowed his Harlem audience with his skill on the alto saxophone, which helped with his bebop sound. Yardbird, as people called him, developed the template for the artistic evolution of this genre.
His song, Yardbird Suite, is one of his most famous songs.
John Coltrane
Johnny is like Charlie Parker. He also pushed the limit of the genre. The 1926 North Carolina-born musician helped create modal harmonies in Jazz. His work was so pivotal to Jazz's history that they formed part of the classic records in Jazz, and his song Giant Steps showed the complexity he is capable of as an artist.
Billie Holliday
Like the artists before and after her, Lady Day, as people nicknamed her, had a childhood of hardships. She was born in 1915 in Philadelphia but raised in Baltimore. She boldly decided to find her feet in entertainment as she left Baltimore for New York to become a singer.
When Billie Holliday sang, it seemed like you were on holiday. Lady holiday has that swing that'll swing you out of a bad mood. She was also creative too, improvising on the fly while maintaining that emotional hold on her audience.
You should check out her song, I Must Have That Man.
Chet Baker
Chet Baker lost his life to his addiction to drugs. Addiction to drugs was one of the two major themes in his life, and it got him into trouble more often than not.
The other theme in his life would be jazz. The man had vocals that seemed like a gift from cherubs. The smoothness of his voice? Superb. He began his singing from his church's choirs.
Also, he was a trumpeter who was trained by the army. He heralded another jazz style, cool jazz, which earned him the nickname the prince of cool.
Kamasi Washington
Kamasi brought Jazz back to the ears of the younger generation through his 2015 debut album. The symbolism of that album played out in real life as he became the prophet of spiritual jazz he portrayed in his work. However, his jazz is a blend of modern sounds, which makes it one of the jazziest jazz ever. After all, what is Jazz without evolution?
Nubya Garcia
Jazz is worldwide, and you can feel its influence in the UK. The UK has a new crop of young Jazz musicians with Nubya Garcia, who plays the saxophone, composes, and serves as a bandleader. Her jazz merges with afrobeats, experimental sounds, and Neo-Soul.
Her debut Album Nubya's 5ive brings a freshness to the genre, and it is good if you are trying to soak in peace into your spirit.
Christian Scott a Tunde Adjuah
Christian was born in New Orleans, and he has the spirit of jazz behind him. He plays the trumpet and hits notes that mix transitional jazz with afrobeats, alternative rock, hip hop, and movie soundtracks.
Jazzmeia Horn
She is so good at Jazz that Jazz is in her name. Born in 1991 in Dallas, Texas, the brilliant singer has gone on to wow the audience's minds. She came to Jazz relevance when she won the Thelonious Monk Institute International Jazz Competition in 2015. Her skill was so apparent that she was able to snag a deal with the record label, Concord Records.
Her first album, Social Call came in 2017 and it was positively received by critics. From then on, she continued to do amazing things.
Conclusion
Jazz is soothing, and it is what you need after a long day of college activities. Relieve some of your burdens and uplift your spirit with the songs from the artists on this list.