The Biggest Jazz Festivals 2022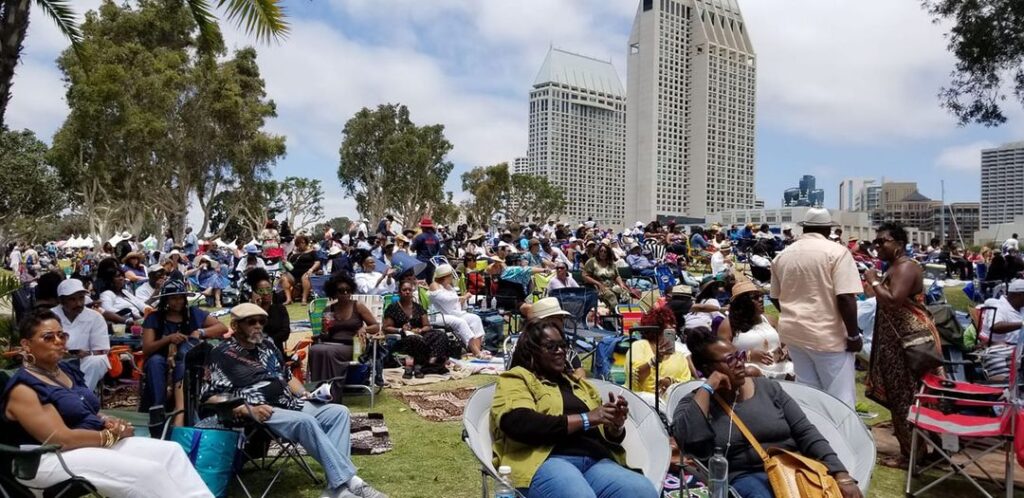 The Biggest Jazz Festivals 2022
Considering that 2022 is already around the corner, it is time to make plans and search for unforgettable events for jazz admirers if you are one.
Jazz has a unique soul only true admirers can get. That's why like-minded people like to get together, arranging some big festivals to plunge into its incredible atmosphere and share emotions. Whether you live in the USA or overseas, you can still come across a few large-scale events near you. Thus, if you need help with essay writing in college, it is better to prepare beforehand to make more room for upcoming jazz festivals. People have yearned for such events a lot in the past years, so the forthcoming events promise to be unforgettable from many perspectives.
Even though it may seem that you have plenty of time to book a ticket, the new year is already around the corner, which means most people have already started planning their vacations and holidays. If you are an avid jazz admirer, it may be frustrating to miss such an event within your region. Therefore, it is better to check out our list of the biggest jazz festivals that will take place in the upcoming year.
Jazz in the Gardens 2022
Most jazz admirers know that this festival has been held yearly in Miami, Florida, since 2005, and only the last few years became an exception due to the pandemic. Nevertheless, the world gets back on track along with all wide-scale events around the world. Fortunately, Jazz in the Gardens hasn't become an exception, and it is ready to bring together all the true fans in March 2022. They say that music has healing properties, and the world has needed such a remedy more than ever for the last few years. If you have never visited such events, you will definitely be shocked and excited during these two days of modern jazz. In fact, you will get a chance to enjoy R&B, World Beat sounds, and some other music genres in addition to jazz, so your listener experience will move to a completely different level. If you live outside the state and want to pop in during your spring break, it is worth checking hotel rates and booking a room in advance because all excellent accommodations will be in high demand. You can check the festival's website every now and then to get more info about the program, lineup, venue, etc.
New Orleans Jazz Festival 2022
If the previous festival is not enough, you can move to New Orleans at the end of April (29) and stay there till May 8, enjoying one of the oldest yet stunning jazz events out there. Considering its two-week duration, you can count on a massive lineup. The festival can boast twelve stages of music, and the list of its alumni includes names of more than 20,000 performers since its inception in 1970. Therefore, if you want to visit an event with a long successful history, it can be the right option since the festival has become home to some of the greatest musicians of the last century. Besides jazz performers, you will get a chance to listen to blues, rock, traditional and contemporary jazz, R&B, etc. If you want to understand the scale of such an event, just imagine that more than 450,000 visitors attended the fest back in 2016. Therefore, it is worth watching the updates so as not to miss anything important and book the desired tickets beforehand.
Love Supreme Jazz Festival
If you find yourself in the UK in the first days of July, it will be a crime to miss one of the most stunning jazz festivals in the world. It represents a three-day event carried out in the picturesque surroundings of Glynde Place in the scenic South Downs of East Sussex. The fest combines a classic jazz lineup mixed with the soul of the UK festival scene, so you will get a chance to enjoy the performance of the biggest jazz artists on equal par with musicians specialized in blues, fusion, funk, and soul. It has always been considered one of the largest-scale jazz fests in Europe since 2013, when it was established. Love Supreme can boast five stages where the main one will be devoted to different styles of blues, soul, etc. The Big Top hosts the most famous jazz musicians. The Arena is meant for contemporary and progressive jazz artists.
Newport Jazz Festival
Even though the chances are miserable that you will accidentally find yourself in Newport, Rhode Island, you can come there on purpose to enjoy their annual jazz fest at the end of July. It was established back in 1954 by Elaine Lorillard and broadcast at first on Voice of America radio. Nowadays, the event takes place in Newport at Fort Adams State Park, so you can come right there to enjoy three days of jazz on four wonderful stages along with scenic views of the Newport Bridge. Thus, if you don't have any plans for July 29, it is worth immersing yourself in the incredible jazz atmosphere. The world cannot boast many places with similar powerful vibes, which gathers a huge number of the greatest performers and devoted fans.