Blue Note Records Announces The Classic Vinyl Reissue Series | See Release Schedule!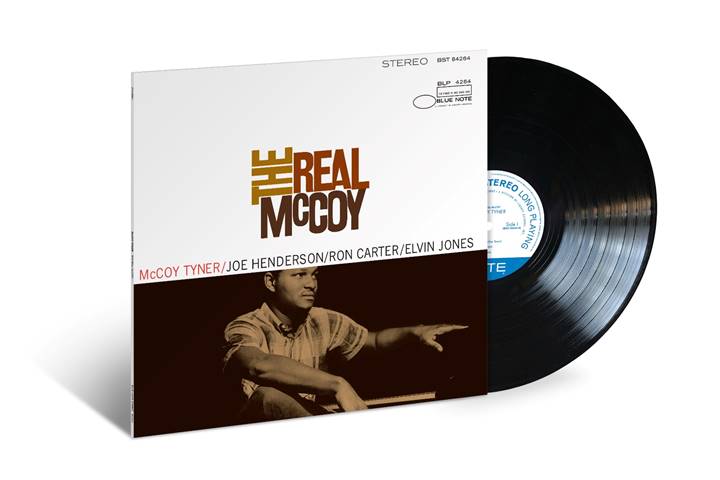 BLUE NOTE RECORDS ANNOUNCES THE CLASSIC VINYL REISSUE SERIES
A CONTINUATION OF THE LABEL'S ACCLAIMED BLUE NOTE 80 VINYL REISSUE SERIES THAT WILL FEATURE ALL-ANALOG 180g VINYL PRESSINGS OF CLASSIC BLUE NOTE TITLES
MASTERED FROM ORIGINAL TAPES BY KEVIN GRAY AND PRESSED AT OPTIMAL
Blue Note Records has announced the Classic Vinyl Reissue Series, a continuation of the label's acclaimed Blue Note 80 Vinyl Reissue Series which was launched in celebration of Blue Note's 80th anniversary in 2019. The Classic Series will once again feature all-analog 180g vinyl pressings in standard packaging that are mastered by Kevin Gray directly from the original master tapes and manufactured at Optimal in Germany.
The first 16 titles of the Classic Series will focus on the enduring classics of the Blue Note catalog, kicking off on December 4 with the release of two masterpieces—pianist McCoy Tyner's The Real McCoy and trumpeter Lee Morgan's The Sidewinder—both of which are available for pre-order now. The Classic Series will be on-going, running alongside the Tone Poet Audiophile Vinyl Reissue Series which is produced by Joe Harley.
Classic Vinyl Reissue Series – Release Schedule:
December 4, 2020
January 15, 2021
Horace Silver – Song for My Father
Wayne Shorter – Speak No Evil
February 12, 2021
Cannonball Adderley – Somethin' Else
Joe Henderson – Page One
March 12, 2021
Art Blakey & The Jazz Messengers – Moanin'
Hank Mobley – Soul Station
April 9, 2021
Sonny Clark – Cool Struttin'
Jimmy Smith – Back At The Chicken Shack
May 14, 2021
Dexter Gordon – GO!
Eric Dolphy – Out To Lunch
June 11, 2021
Grant Green – Idle Moments
Kenny Burrell – Midnight Blue
July 9, 2021
Freddie Hubbard – Ready for Freddie
Herbie Hancock – Maiden Voyage
Blue Note Records