Kool & the Gang's Classic Hit "Celebration" Turns 40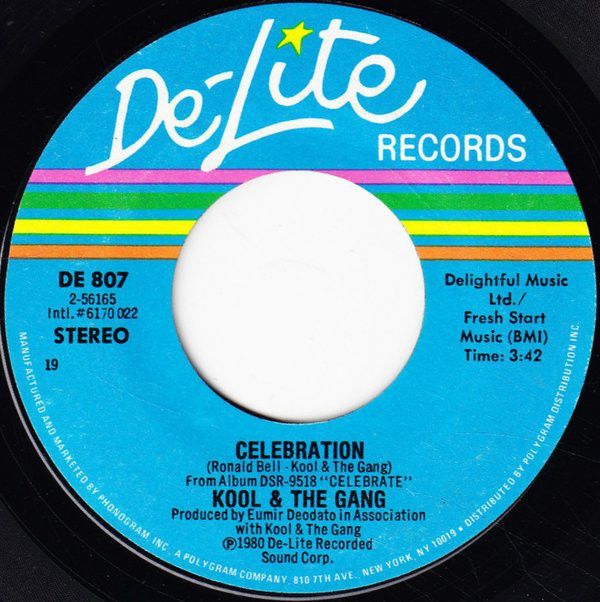 Kool & the Gang's "Celebration" Turns 40
Bandleader recalls the creation of the group's #1 pop hit, announces the availability of Le Kool Champagne within the USA
NEW YORK – Jan. 17, 2020 – PRLog — A Pop/Soul/Funk classic celebrates its fortieth anniversary this year.
"Celebration" by the legendary band Kool & the Gang was recorded during the spring/summer months of 1980 and released as a single on October 11th of that year.
Bandleader/co-founder Robert "Kool" Bell, whose bass guitar work serves as an anchor within the rhythm section, recalls that the song was derived from a prior hit –with some divine inspiration.
"We got the idea to write 'Celebration' from our tune, 'Ladies Night' – a smash for us in 1979 – based on the line from that song, 'come on, let's all celebrate'," said Kool. "My brother Ronald Khalis Bell, members of the band and I wanted to create a song that would be an international anthem, to bring people together around the world – regardless of race, ethnicity, gender or beliefs."
"Celebration" couldn't have been released at a better time. As the single rose up the charts, the song was heard during the 1980 World Series and became the anthem for when American hostages were released from Iran in early 1981. Shortly after that event, "Celebration" went to the number one spot on Billboard's Hot 100 Pop Singles Chart for two consecutive weeks. The single is Kool & the Gang's first and only chart topper on the pop music listings.
The anniversary of "Celebration" also marks another reason to celebrate, as Bell reveals the availability of his Le Kool Champagne – a partnership with France's longtime vineyard, the House of Bertholot – in New York, New Jersey, California and Florida, with more states being added soon. Le Kool Champagne met immediate sales success in France and Japan after a prior overseas launch.
Double XXposure Media Relations