Rest in Peace Benard Ighner, Composer of the Standard "Everything Must Change"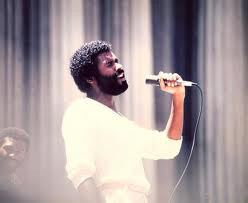 "Rain Comes From The Clouds" – Requiem For An Unsung Heavyweight of Singing and Song: Benard Ighner – January 18, 1945 –August 14, 2017
The world of music lost one of its international songwriting and production satellites this morning when Benard Ighner passed away at 72 years of age after battling lung cancer. A self-taught and inspirationally purposed songwriter, producer, singer and multi-instrumentalist (piano, guitar, bass, drums, Flugelhorn, alto and soprano saxophones, and flute), Ighner left indelible impressions on connoisseurs of fine, classic soul-felt jazz.
Benard (NOT "Bernard" and the last name pronounced "eyeg-ner") was most widely known and adored for his composition "Everything Must Change" which was introduced by Ighner singing with hushed intimacy ascending into reverent earnestness over a dreamy surround sound arrangement of piano, Fender Rhodes, synthesizer, rim shots and a trombone solo by the great Frank Rosolino on Quincy Jones' platinum-selling album, Body Heat (A&M Records – 1974). Never a single, the haunting masterwork went a long way toward selling the full-length album as a 6-minute slice of interstellar Heaven plus an additional minute as a "Reprise."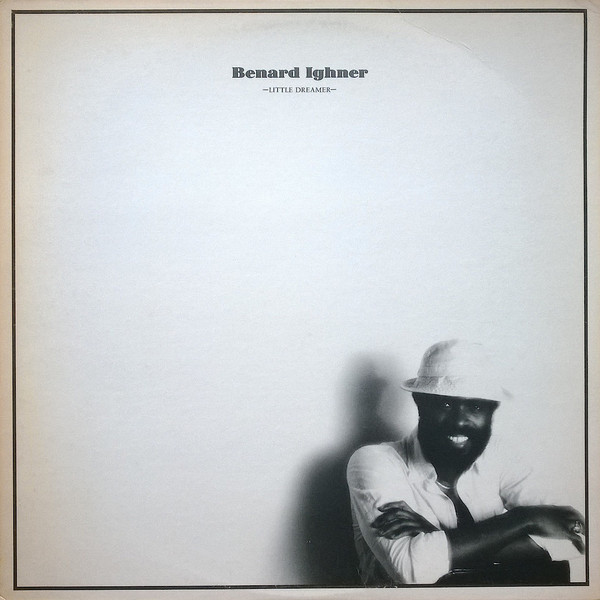 A deeply existential musing about the unmovable 'way of time,' "Everything Must Change" became an instant classic, covered across the decades vocally by Nina Simone, Randy Crawford, Barbra Streisand, Billy Paul, Nancy Wilson, Jean Carn, Judy Collins, George Benson, Will Downing, Ben E. King w/ Average White Band, James Cleveland, Morgana King, James Ingram, Yvonne Elliman, Hi-Los, June Christy and Oleta Adams (among others) as well as instrumentally by David "Fathead" Newman, Lester Bowie, Archie Shepp, David Sanborn, Jon Faddis, Richard "Groove" Holmes, Albert "Tootie" Heath, Gene Harris and Steve Wilson. The song was even interpreted in Japanese as "Utsuriyuku Subete Ni" by Minako.
Singer/Songwriter Brenda Russell lamented today on social media:
"We lost another gifted angel…the writer of the timeless, classic song 'Everything Must Change.' We met in the 70's. He was a friend to me who left an indelible mark on the world with this one song alone. I was in awe of his talent, and how he taught himself to play multiple instruments. Listen to his profound lyric and killer vocals on this track, recorded when we used live strings. Benard was gorgeous inside and out. R.I.P. Benard, kind & gentle genius."
Ighner himself re-recorded "Everything Must Change" as the finale of what was – sadly and shockingly – his sole solo album, the 8-song Little Dreamer. The album was released on Japan's Alfa imprint in 1978. The LP became a hotly collected import recording in the early years of the radio format "The Quiet Storm" – the most passionate outlet to support the man's artistry. Recorded with a mixture of American and Japanese musicians (including Pete Christlieb, Blue Mitchell, Kazumi Watanabe, James Gadson, June Fukamachi, Benard's brother Keith Ighner on bass, producer Byron Olson, and orchestrators Dale Oehler and Dave Blumberg), the LP remains a coveted classic and fetches astronomical prices on the record trading underground. Ighner recorded one additional album in collaboration with Sarah Vaughan entitled Let It Live: Sarah Vaughan Sings One World, One Peace (FM Records -1984)
Ighner parlayed the sweeping success of "Everything Must Change" into an opportunity to produce singer Marlena Shaw's notorious album Who Is This Bitch, Anyway? for jazz giant Blue Note Records in 1975. The project yielded radio gems in "You Taught Me How To Speak In Love," "Loving You Was Like a Party" and "You Been Away Too Long," among other standouts (including an arrangement of Eugene McDaniels' "Feel Like Making Love").
Other compositions of Ighner's were recorded by Carmen McRae, David Axelrod, Les McCann, Freddie Hubbard, Jon Lucien, Sheree Brown, Jerry Butler, Sergio Mendes, Rodney Franklin and Webster Lewis. Ighner was also featured as a special guest vocalist on the recordings of others including Hawaii's Seawind (a duet with lead singer Pauline Wilson entitled "Imagine") and others by James Taylor, Smokey Robinson and Jimmy Smith.
*****
Benard Ighner was born in Houston, Texas on January 18, 1945, the second of five children to Erma and Booker T. Ighner. Benard's gift was realized at a middle school talent show crooning, "A Teenager Sings the Blues" by Helen Shapiro.
After Benard graduated high school in 1962, the family relocated to San Diego, California. At age 17, Benard joined the U.S. Army. While on duty in Germany, he became skilled in the native tongue of the country. Shortly after his honorable military discharge, Benard went on tour with jazz trumpet icon Dizzy Gillespie. His first single was a vocal rendition of the Gillespie composition "Con Alma" on Mercury Records. With Dizzy, Benard was introduced to composer/orchestrator Lalo Schifrin (of "Mission Impossible" TV theme renown) whom he teamed with some years later to co-write "Like Me," Ighner also joined by the immortal Sarah Vaughn and the International orchestra and choir to perform some of Pope John Paul II's poetry put to music on Schifrin's Requiem in Italy.
Benard, who fluently spoke German, Japanese and articulate English, was also heard on various movie soundtracks (including "Dirty Harry" starring Clint Eastwood) as well as commercials.
Benard Ighner passed on August 14, 2017, at the age of 72 of lung cancer in Houston, Texas. He is survived by his sisters Jo Carole, Sondra and Anita Ighner; as well as a brother, Keith Ighner.
Memorial to be held in San Diego, California – tba
Services to be held in Houston, Texas at Pruitt's Mortuary Located in The Heights
7518 N. Main at E. 36th Houston, Texas 77022 – (713)864-2609
Date and times for both are pending.
Obituary prepared and composed by A. Scott Galloway