Music Legend Darlene Love to Receive Lifetime Achievement Award at the 32nd Annual Bistro Awards Gala
by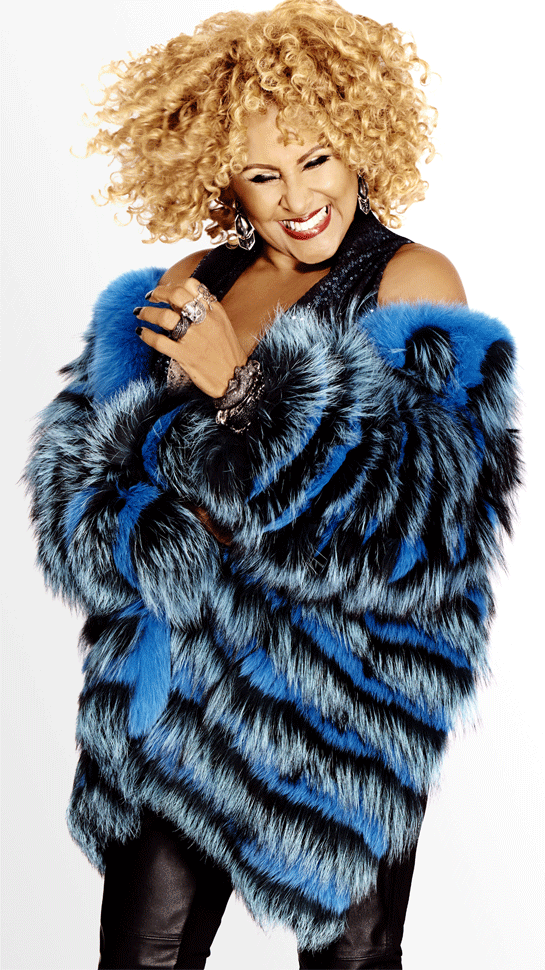 Rock and Roll Diva
DARLENE LOVE
to Receive Lifetime Achievement Award
at the 32nd Annual Bistro Awards Gala
Monday, March 13, 6:30 pm at
Gotham Comedy Club
(New York City, January 26, 2017) —Pop icon and Rock and Roll Hall of Famer Darlene Love will be honored at the 32nd Annual Bistro Awards on Monday, March 13, where she will be receiving the Bob Harrington Lifetime Achievement Award, the Bistro Awards' highest honor, for her five decades of musical accomplishments.
Love began her professional career in the early 1960s singing backup for artists including Elvis Presley, Aretha Franklin, Frank Sinatra, Sam Cooke, Marvin Gaye, the Righteous Brothers, and Dionne Warwick—either solo or as the lead member of the girl group The Blossoms; as part of Phil Spector's "Wall of Sound" hit factory, she and The Blossoms appeared weekly on TV's Shindig. This set the stage for the emergence of Love as a solo star.
She was featured on Broadway in Leader of the Pack, Carrie, Grease, and Hairspray; on screen in all three versions of Lethal Weapon and in the Academy Award-winning documentary Twenty Feet from Stardom.
Her top hits include "He's a Rebel," "The Boy I'm Gonna Marry," 'Wait Till My Bobby Gets Home," "He's Sure the Boy I Love," and the holiday classic "Christmas (Baby Please Come Home)," a song that she performed for 30 consecutive years on the Late Show With David Letterman.
She has recorded more than 20 albums and more than three dozen singles. In 2011 she was inducted into the Rock and Roll Hall of Fame, introduced by longtime friend Bette Midler. Her most recent album, Introducing Darlene Love, was produced by Steven Van Zandt, with songs written expressly for her by such renowned songwriters as Bruce Springsteen, Elvis Costello, and Jimmy Webb.
Darlene Love at the Kate (the Katharine Hepburn Cultural Arts Center in Connecticut) will air on the PBS network beginning April 14.
The Bistro Awards gala will be held on Monday, March 13 at 6:30 pm at Gotham Comedy Cub, 208 W. 23rd St., produced by Sherry Eaker, who has headed up the event since its inception.
A full list of winners will be announced early next week, when tickets will go on sale at www.BistroAwards.com.
Jazz Promo Services