Percussionist/Composer JoVia Armstrong to Release New Album "The Antidote Suite" on July 15th, 2022
by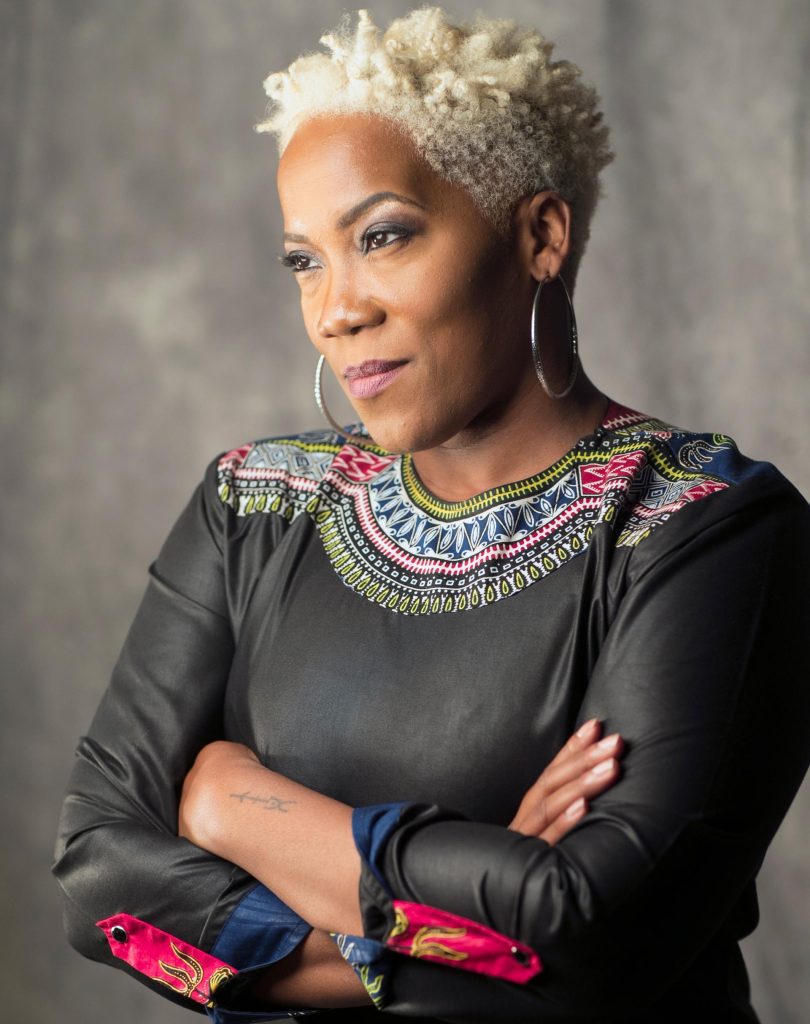 Percussionist and Composer JoVia Armstrong Wants Listeners to Look Inward on The Antidote Suite; A New Chapter in Afrofuturist Music.
Her First Recording is the debut of Nicole Mitchell's new Black Earth Music Label and features Isaiah Sharkey (bass), Leslie DeShazor (Violin), Jeff Parker (guitar), and Mitchell (flute).
JoVia Armstrong's new music builds on many classic and contemporary sounds and molds them into a dynamic of the moment presentation. She cites legends like Alice Coltrane, Herbie Hancock and Pauline Oliveros as crucial influences, but fans of Sun Ra, DJ Shadow and the recent Floating Points/Pharoah Sanders collaboration may hear a kindred spirit in Armstrong's Afrofuturist work.
Flutist and label owner, Nicole Mitchell, said of Armstrong "JoVia is a visionary artist whose music centers healing through a glimmering, futuristic embodiment of collaboration which traverses across many genres and celebrates contemporary Blackness at its core." Mitchell sees Armstrong and Eunoia Society, as part of an evolving trend, "they are about bringing positive transformation through JoVia's organic music. It was compelling for me to have her as the initial artist on my voyage with the Black Earth Music label, because she sets the standard of a complete and independent artist."
Armstrong has assembled a diverse collection of exceptional peers for The Antidote Suite. An official member of Eunoia Society, violist and composer Leslie DeShazor, was called "one of the busiest, most versatile string players in Detroit" by Musical America. Her expansive multi-genre artistry has landed her performing and recording opportunities with stalwarts such as Aretha Franklin, Stevie Wonder, Pat Metheny, Regina Carter, Sheila Jordan, Smokey Robinson, and Donnie McClurkin. Special guests include Mitchell, one of jazz's great flute virtuosos and a composer fluent in a wide range of styles and depth. Jeff Parker is one of the leading guitarists in jazz today; he's a member of the instrumental rockers Tortoise and his own recordings are often instant classics. Guitarist and multi-instrumentalist Isaiah Sharkey has toured with John Mayer and has earned a Grammy for his work on D'Angelo's Black Messiah record.
The Antidote Suite was composed to accompany the exhibit Black Index, curated by Professor Bridget Cooks at the University of California Irvine. The exhibit focused on art built upon the tradition of Black self-representation, as an antidote to the rampantly reproduced colonialist images. The music goes introspective right away; the first track is titled "Breathe." Armstrong wants her listeners to "relax and open their minds to the atmospheric sounds in order to induce introspection." The second track, "Meditations on Oya" is a dedication to the Orisha of wind and weather. The song seems to drift with drones, pedal tones, repetition, piano, and African drums to create an air of contemplation that is connected to the nature of Mother Earth.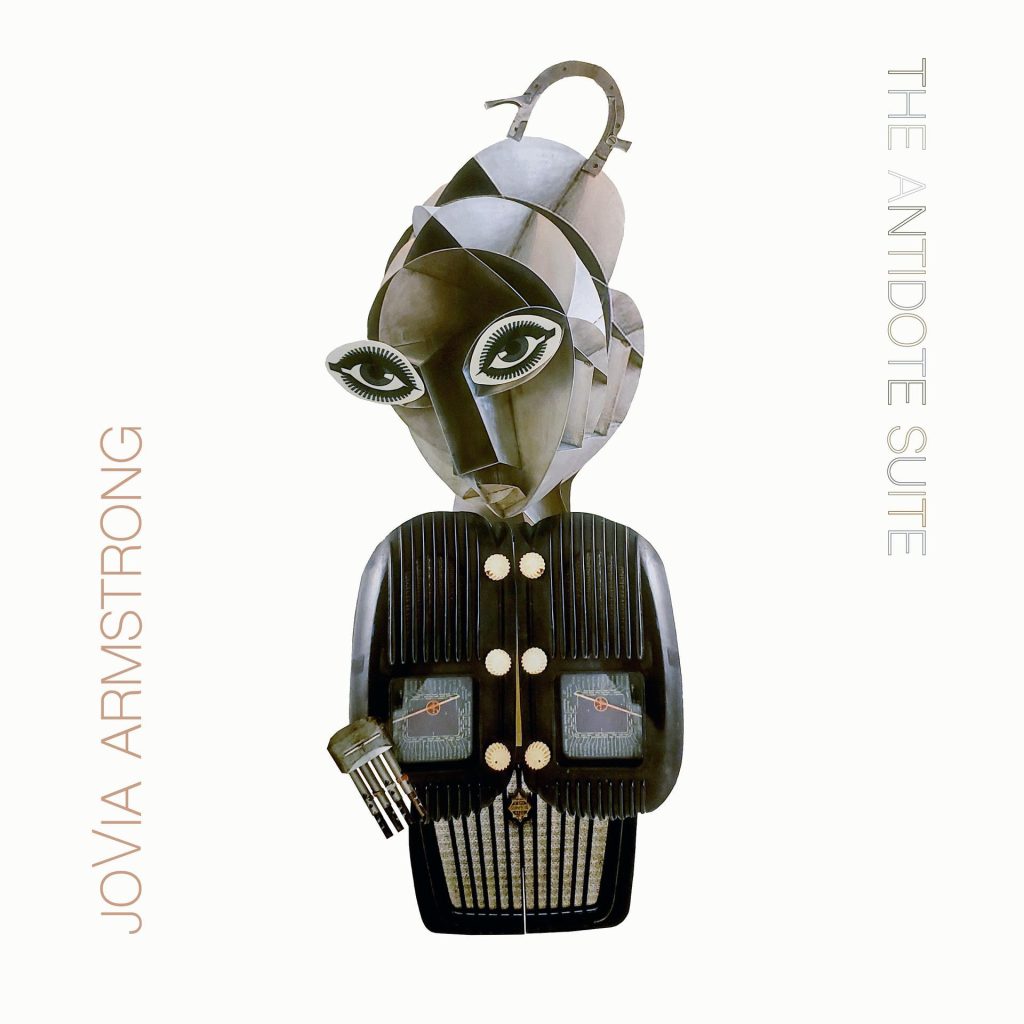 Beautifully Black is a ballad that features DeShazor on a 5-string electric violin that swims in a thick bed of reverb to mimick the acoustics of caves. Zebra falls under the style of HipHop, featuring vocalist Yaw and rapper Phenom. This tune incorporates chop and screw techniques while the lyrics cause us to contemplate finding balance in life. And lastly, Armstrong channels her live for Herbie Hancock with the song Shades and Shapes, dedicated to the many shades and shapes of Black people and their experience.
A PhD candidate in the University of California Irvine's renowned Integrated Composition Improvisation and Technology program (ICIT), Armstrong graduates from the famous Cass Tech H.S. in Detroit while the Chicago scene nurtured her career. She became immersed in R&B, jazz, funk, and soul, and eventually joined the legendary Association for the Advancement of Creative Musicians (AACM). She has performed with El DeBarge, Martha Reeves, Rahsaan Patterson, Frank McComb, Res, Omar, The Impressions, Malian musicians Ballaké Sissoko & Babani Kone, and Chilean singer Joe Vasconcellos. JoVia self-released her debut album, Fuzzy Blue Robe Chronicles, in 2009; her song "Gullah Geechee" received notable attention and was remixed by renowned Chicago House/Detroit Techno DJ Theo Parrish. She is a winner of the Black Women in Jazz Awards in 2015, and JoVia has performed internationally with Les Nubians and Mitchell's genre defying Black Earth Ensemble.
As a part of their dedication to bringing arts and sciences to Black communities, they plan to conduct workshops and clinics in schools to teach young boys and girls music using electronic and digital tools. Eunoia Society has performed telematic shows where members performed together from 3 different cities simultaneously. They recently performed an immersive show within a 16 multi-channel speaker system at Elastic Arts in Chicago. They dare to challenge themselves on stage through exploring immersive audio technologies live on stage.
Photo Credit: Michael Jackson
eunoiasociety.com
Fully Altered