The Gerry Eastman Trio Releases New Album "Trust Me" | WATCH NEW VIDEO!
by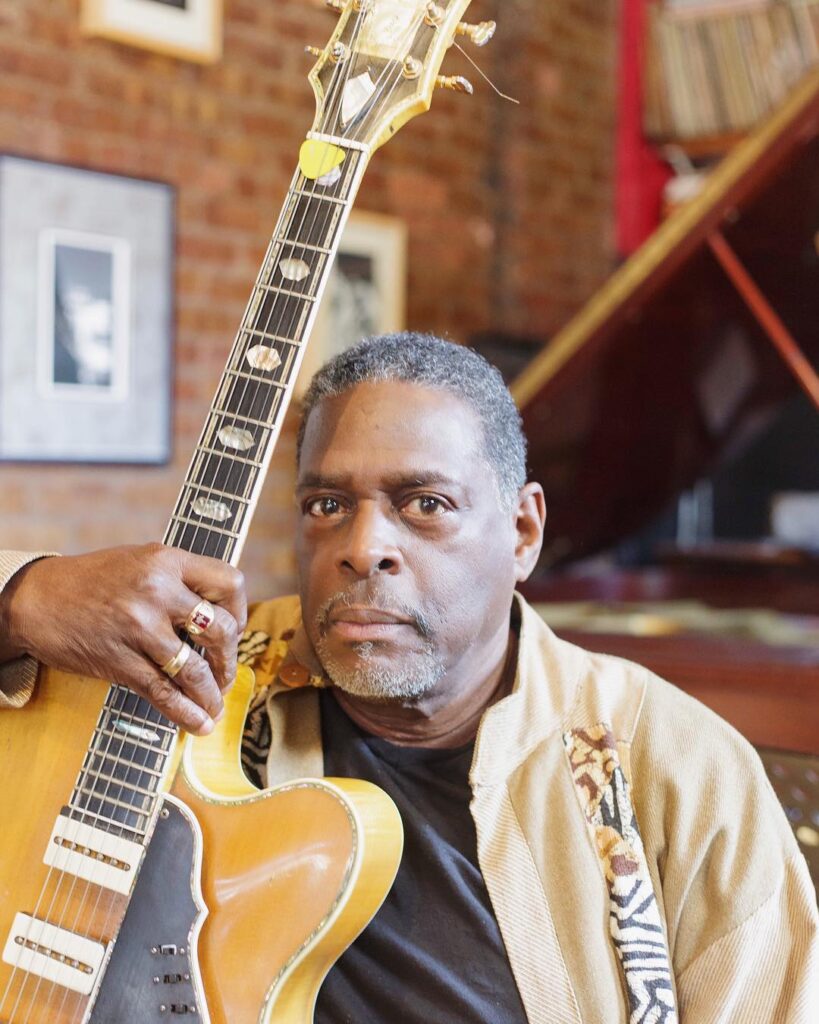 Guitarist Gerry Eastman revitalizes the classic organ trio with Greg Lewis and drummer Taru Alexander.
Trust Me features Eastman's memorable originals along with consistently inventive solos.
Gerry Eastman has long had an original sound and style on the guitar. While there are moments where his tone may briefly recall George Benson or Wes Montgomery, his improvising is always adventurous without losing its bluesiness.
On Trust Me, Eastman along with organist Greg Lewis and drummer Taru Alexander provide a fresh spin on the classic jazz organ trio with their individual sounds, solos, and inventive interplay. They perform eight of the guitarist's originals and, while the music swings and grooves soulfully, it is far from predictable. Eastman provides a variety of rich melodies, his chord changes are original, and each of the musicians contributes to the music's surprising twists and turns.
CLICK HERE to Watch Gerry Eastman Trio Live @The Williamsburgh Music Center!
"Trust Me" begins the program with a number that is both bluesy and utterly unpredictable. While the music is accessible to those who love the sound of the organ trio, this brand of modern soul jazz will keep one guessing "St. Marteen Swing" has a memorable melody and an infectious groove, along with burning guitar and organ solos.
"Native Son," which was the title cut of Eastman's 1992 album, is taken out-of-tempo with the guitarist contributing a statement that is both thoughtful and passionate, inspired by the intense playing of Lewis. "Learn From Yoiur Mistacks" is a purposeful swinger while "Just A Matter Of Time" may have a fairly simple melody but the performance keeps on taking unexpected left turns. The conversational "Distant Lover," a rollicking "Dance One," and the infectious "Cuban Sunset" conclude the memorable set, performances that have no slow moments or coasting from the all-star trio.
Gerry Eastman was born and raised in New York, and as a youth learned to play guitar, bass and drums. He studied at Cornell University and Ithaca College and has been working constantly ever since. Eastman was a member of the Count Basie Orchestra in 1986, and recorded with altoist Joe Ford (in Birthright), flutist Reynold Scott, the Contemporary Composer's Orchestra, trumpeter Cullen Knight, drummer Nasar Abadey, and singer Karen Francis in addition to the Basie band. The guitarist has led at least six albums of his own and his sidemen have included such notables as James Spaulding, Frank Foster, Jimmy Owens, Hank Crawford, Archie Shepp, David Murray Robin Eubanks, Sumi Tonooka, Patience Higgins, Dr. Lonnie Smith, Regina Carter, and Andy Bey, among others. In 1981 he founded the Williamsburg Music Center in Brooklyn and he has served as its president and artistic director for the past 40 years. The organization consistently achieves its goal of providing a forum and a welcoming atmosphere for African-American and African music including jazz, funk, r&b and spoken word.
As an organist and pianist, Greg Lewis has made a very strong impression on the modern jazz scene. He started on the piano when he was 11 and as a teenager was playing professionally in the New York area. Lewis studied with Gil Coggins and Jaki Byard, worked with blues singer Sweet Georgia Brown, has led his own trio, and even had a role during the first season of the television series Sex and the City. Lewis' best known recording as a leader is Organ Monk.
Drummer Taru Alexander (the son of tenor-saxophonist Roland Alexander), started playing drums when he was seven, worked with his father's quintet as a teenager, and started recording when he was 16. He has since played with the who's who of modern jazz including Abbey Lincoln, Betty Carter, Roy Hargrove, Rodney Kendrick, Branford Marsalis, Eric Alexander and countless others.
Gerry Eastman's Trust Me, arguably the guitarist's strongest recording, not only introduces many of his rewarding originals but brings the organ trio into the 21st century.
Musician Profile
Gerry Eastman Guitar Player And Founder Of The Williamsburg Music Center
Available From All Major Streaming Services
Artist Website: wmcjazz.org/store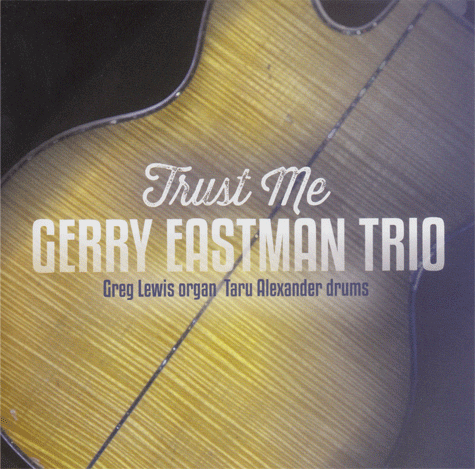 Track listing
1. Trust Me
2. St Marteen Swing
3. Native Son
4. Learn From Yoiur Mistacks
5. Just A Matter Of Time
6. Distant Lover
7. Dance One
8. Cuban Sunset
Musicians: Gerry Eastman – Guitar, Greg Lewis – Organ, Taru Alexander – Drums
Jazz Promo Services