Posthumous New Album "Chick Corea Akoustic Band LIVE" (2-CD Set) to be Released on Sept. 24th, 2021 | WATCH NEW TRAILER!
by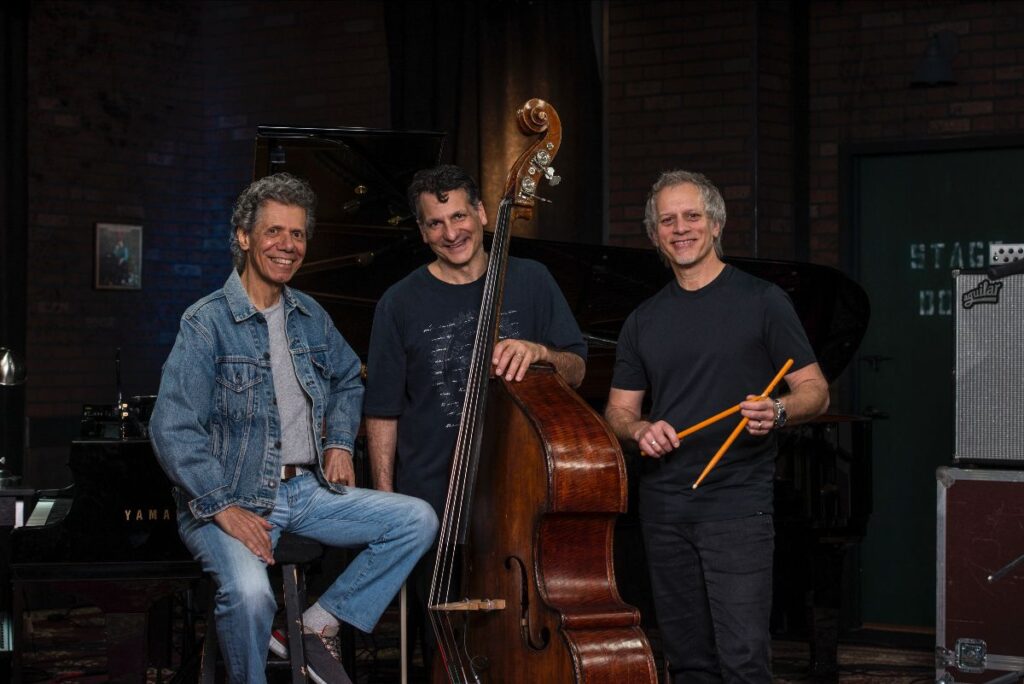 Chick Corea Akoustic Band LIVE,
due out September 24 from Concord Jazz,
reunites Corea with bassist John Patitucci &
drummer Dave Weckl for the first Akoustic Band outing in over 20 years
On September 24, 2021, the legendary pianist Chick Corea posthumously releases a spirited live album by his beloved Akoustic Band with bassist John Patitucci and drummer Dave Weckl – the first Akoustic Band outing in more than 20 years. The 2-CD set, recorded in January 2018 at SPC Music Hall in St. Petersburg, Florida, serves as a celebratory reminder of Corea's singular genius.
Under any circumstances, Chick Corea Akoustic Band LIVE would be a welcome addition to Corea's prodigious discography. With the news of his passing still so fresh in listeners' minds, its release comes as an opportunity for fans to bid farewell while cherishing the communal energy and playful vigor that made the pianist a favorite of jazz lovers around the world for nearly 60 years. And the reunion of the Akoustic Band is emblematic of the esteem in which Corea held his fellow musicians, as he made sure to express in his final statement.
"[To] my amazing musician friends who have been like family to me as long as I've known you," he wrote. "It has been a blessing and an honor learning from and playing with all of you. My mission has always been to bring the joy of creating anywhere I could, and to have done so with all the artists that I admire so dearly—this has been the richness of my life."
Exclusive Chick Corea Akoustic Band LIVE CDs and merchandise available here: http://found.ee/Chick_webstore-j
Chick Corea Akoustic Band LIVE is available for pre-order: https://found.ee/ChickCorea_AkousticBandLive
Track Listing:
Disc 1:
Morning Sprite
Japanese Waltz
That Old Feeling
In a Sentimental Mood
Rhumba Flamenco
Summer Night
Humpty Dumpty (Set 1)
Disc 2:
On Green Dolphin Street
Eternal Child
You and the Night and the Music
Monk's Mood
Humpty Dumpty (Set 2)
You're Everything (featuring Gayle Moran Corea)
Chick Corea on the web:
Official Site: http://chickcorea.com/
Facebook: https://www.facebook.com/chickcorea/
Instagram: https://www.instagram.com/chickcorea/
Twitter: https://twitter.com/chickcorea/
Chart Room Media